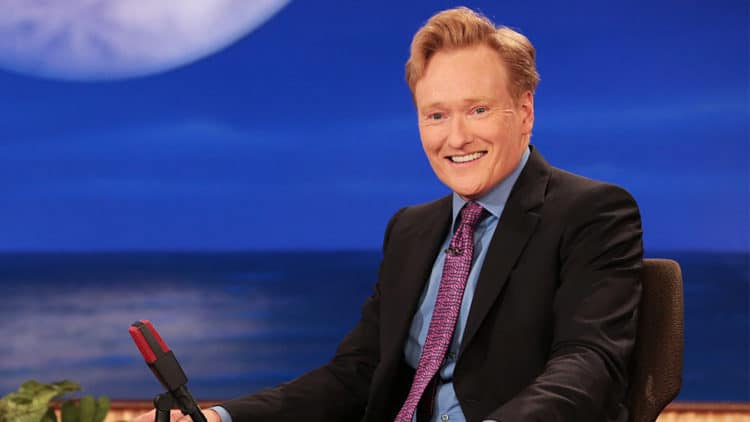 Just like anyone else in the entertainment business, late-night talk show hosts and their shows have to adapt and evolve in the continually changing world of television since Conan O'Brien is heading to HBO Max where he'll be hosting his own variety show. To a lot of people that's probably not news since a lot of things are going streaming considering that regular cable TV is starting to wane a bit as streaming channels are taking over and have been for a while. It's easier to pay less for a streaming channel and get more of the content one wants without commercials and without having to sift or sit through other programs that you don't want to watch, and with so much content on demand it's hard to think of how cable TV can still match up. There are certain things that cable still has that streaming hasn't taken on yet, such as live sporting events and other live shows that people still enjoy, but at this point it feels as though it's just a matter of time until we get to see this as well. Until that time, Conan is moving from his show on TBS to HBO Max where it's expected he'll thrive since his show had been pared down from an hour to thirty minutes and he had to reduce the number of guests that he had on the show. As you can imagine, the ratings were starting to go down as well since people are usually going to pay attention to anything and anyone that can give them more of what they want, and if Conan wanted to survive as a TV show host he was going to have to find a way to move on.
It doesn't feel as though the choice was that difficult to be honest, since like a few different hosts Conan loves what he does and isn't about to give it up without a good reason. But coming to HBO Max gives him the opportunity to do something that he's been doing for close to three decades now. It's true that some fans might have to purchase the subscription from HBO Max, but on the bright side a subscription to most streaming channels isn't that much and it does offer up a wide selection of movies, shows, and other content that cable just doesn't have on average. As someone that's highly resistant to change I can honestly state that it's very easy to say no to new things on the basis that the old things still work and don't need to be replaced. But for those folks that are huge Conan fans it's likely that they'll want to pick up the subscription and pay those few extra dollars per month to get their fix of the redheaded host and possibly explore what other sites HBO Max has to offer. In all honesty they do have quite a selection and no matter which streaming site a person favors, being able to afford one or two, or possibly three of them, is sometimes just as good as having cable since you'll have shows and movies at your disposal that can keep anyone entertained for days on end.
Can you believe that Conan has been around since 1993? That's when he took over for Letterman, and he might have replaced Leno for longer than he did too if not for Leno's return. But even with Jay back in the saddle of The Tonight Show, Conan didn't hesitate to take his show and, instead of allowing it to be bumped to a later time slot, he left NBC and went on over to TBS, where he was accepted with open arms since he brought a lot of fans with him and as a result, he also brought the ratings. For a while that was as good as it got and it was very good indeed since people adore Conan and love watching the show, but as I mentioned, the ratings did eventually start to drop when the show started to change and it wasn't too hard to see that his show would have to evolve again or simply putter out at some point. There's too much life left in Conan to putter out just yet though, so his move to HBO Max is one of the best that he could have come up with and it feels fair to say that at some point other talk show hosts might do the same thing since streaming is where it's at right now. It could happen that streaming is a temporary fix and something else will need to be done, but for now it does sound as though more shows might be making their way to one streaming network or another, and it's also likely that Conan will be one of the best things to happen to streaming in a while.