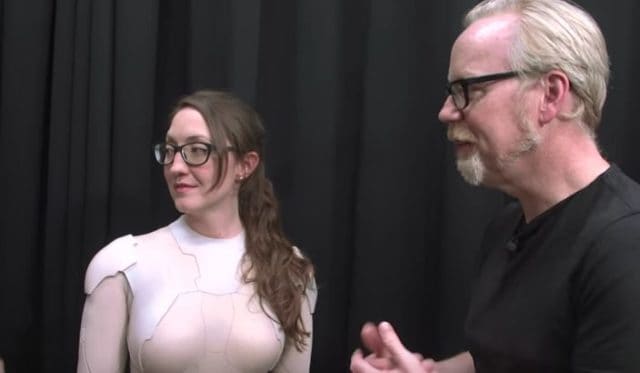 Is anyone else as incredibly obsessed with the Weta Workshop as I am? I just think it's fascinating to see how these guys create some of the most interesting and dynamic movie props out there. Adam Savage is back today with another episode of "Tested" and the subject of this episode is none other than the movie Ghost in the Shell.
The cameras go behind the scenes at Weta Workshop to learn how their costume fabricators made the unique silicone "Thermoptic" suit that Scarlett Johansson wears in the upcoming Ghost in the Shell. Adam Savage chats with costume technician Flo Foxworthy about the design and challenge of making this skin-toned practical suit.
What you're going to see is that this isn't just some normal movie prop. This is something that can easily be made for practical purposes at some point in our near future. While I'm not suggesting the government do it (in fact I'm sure they already do) there needs to be a wiretap and secret camera inside the doors of this workshop. Movie innovators are probably better weapons designers than actual weapons designers are.
You see that Donald? If you want to put wiretapping to good use, don't accuse a past President of wasting his time tapping your Trump Tower, put it to good use and get ideas for weapons so you can end the world faster than we're all betting on.
OK back to the real world. Check out the video below: