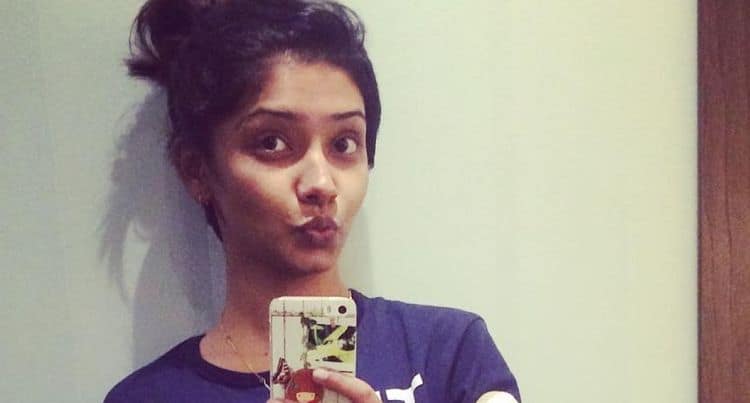 TikTok is filled with people the world loves to follow. The app is also filled with people who are desperate to become famous and live the lives of their dreams by being famous. Vishwa Rathod is one of the former. She is a famous TikTok star who has a lot to offer her fans and followers, and it's easy to see why she would become famous the way that she did. If you are unfamiliar with her, now is a good time to get to know her and to get to know what she's all about.
1. She's the Ink Collector
She is a young woman famous because she has some very cool ink. She's known for her intricate and lovely tattoos, and she loves to share that with her fans. She has some of the most artistic tattoos around, and they are worth taking a closer look at.
2. She is Young
While we find that we are unable to verify her date of birth, it seems that she is someone who was born in the last 90s. The year we see most often on the internet is 1998, so we can assume she is somewhere in her early 20s, but we cannot be sure.
3. She is in a Relationship
She is in a relationship with a young man who appears to make her very happy. She is involved with a man by the name of Nevil Dubey, and they seem very happy together. They often share photos of one another on their social media, and they are nothing short of adorable together. Their smiles when they are together show us that they are very happy.
4. She is from India
One thing that we do know about this very famous TikTok star is that she was born and raised in India. She grew up in a place called Gandhinagar, Gujarat, and she apparently still lives in the area. There is some speculation that her life has had a lot of ups and downs and that she has been through a lot, but she has overcome every obstacle with grace.
5. She Reminds People to Be Themselves
Vishwa Rathod knows a thing or two about being herself. She doesn't do anything that doesn't make her anyone but her, and she's not in the mood or the place in her life where she wants to be anyone other than who she is. She's a young woman who has spent a great deal of her life focused on things that she loves, and she wants to remind the fans that follow along on her journey that life is too short to be anyone other than you. You are amazing.
6. She is Very Careful with Her Actions
Vishwa knows that her own happiness is not something that she can look for. It's something that she has to focus on and make her own. She knows that it is something that she can find only if she acts in a way that allows her to be happy and find happiness in her own actions. She knows that it is self-made, and that the things you do each and every day are the things that bring happiness into a person's life.
7. She Loves to Smile
It's the most important part of your life, your body, and your physical appearance. She knows this, and she reminds her fans regularly on social media to smile. She knows that it can change the way you feel, the way you think, and the way that you are as a person.
8. She's Very Private
We know very little about her life as a child. She does not discuss her family or her upbringing, and she does not make it easy for the world to know much about her. She's more focused on the right here and the right now. She is happy where she is now, so she only discusses those things and that aspect of her life, as is her right.
9. She's Uninterested in Perfection
You won't find her working on perfection. Rather, she is someone who understands the value and the gift that is imperfections. She's willing to look beyond things that other people deem important to find a way to look deeper and into a more meaningful manner. She knows that perfection is not something that is attainable, and the search for it will only bring sadness and frustration. Being imperfect and understanding this allows for a lot more happiness.
10. She Always Finds A Way
She's made mention more than once that life has not always been easy for her, but that she's just found a way to make it work. She's a poster child for adversity and things that don't work – she made it, she made it happen, and she did it herself. She didn't wait around. She made it happen.
Tell us what's wrong with this post? How could we improve it? :)
Let us improve this post!