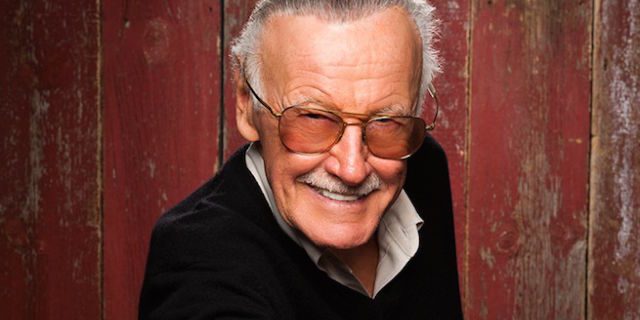 Former editor-in-chief of Marvel Comics, Stan Lee, is an American comic writer, film executive producer, editor and publisher. Now, as the Marvel movies are released, Lee has a cameo in every, single one. This is only fitting, as he is the original creator of all these larger-than-life characters. The recent video supercut that was released lasts just over 10 minutes and showcases each of the cameos that Stan Lee can be seen in.
His First Marvel Appearance
The video that was created to showcase Stan Lee spans more than two decades, starting with a clip from "The Trial of the Incredible Hulk," which was released in 1989. Not only did Lee have cameos in television shows and films of the characters he created, but those he didn't create (but was otherwise involved with) as well. One example is the movie "Mallrats" released in 1995, where Lee shows up, playing himself, while talking about one of the issues of Spider-Man while trying to help a customer shop.
Another Appearance in 2000
Again in 2000, the movie cameos for Marvel shows began with "X-Men," when Lee was seen in the background along with people who were on a beach and seeing a mutant. Another two years later, Lee appeared in "Spider-Man," which was then followed by cameos in the "Hulk" and "Daredevil" movies. With the "Hulk" cameo of Lee, there was another impressive one, which was when the original actor who played the Hulk, Lou Ferrigno, made a cameo in the movie.
The Legend of Stan Lee Continues
By 2008, Lee was appearing in all sorts of films being created from the Marvel Cinematic Universe, after the "Spider-Man" trilogy had finished filming a year prior. In the movie "Iron Man," Stan Lee is confused for Hue Hefner by Tony Stark, and during this same year, the genius behind Marvel takes a dangerous drink of formula in "The Incredible Hulk." The cameos of Lee don't stop there. The timeline continues in 2010 when he plays Larry King, and in 2011, he attempts to remove the infamous hammer of "Thor" with a truck, but is unsuccessful. He also appears in "Captain America: The First Avenger: as a decorated war hero.
What's Coming in the Future?
Chances are the trend of Stan Lee cameos isn't going to end anytime soon. In fact, Sony Pictures is currently giving the "Spider-Man" story yet another go with the "Amazing" franchise. In these films, Lee has a pair of cameos, before this wall-crawling superhero became intertwined in the Marvel Cinematic Universe. Keep in mind, the cameos by Lee aren't just limited to movies and films. During the year of 2013, he also appeared in the television show "Agents of SHIELD" and had a spot in "The Runaways" from Marvel, which was released earlier in 2017.
If you are a huge Stan Lee fan, then you should check out the 10-minute video clip that highlights all the appearances he has made during his career. You won't be disappointed.
Tell us what's wrong with this post? How could we improve it? :)
Let us improve this post!