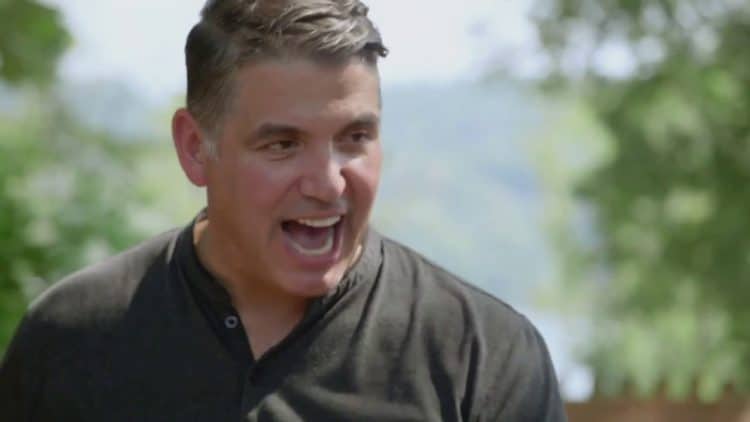 If you were a fan of the CBS show, Undercover Boss, you're in for a real treat. The Food Network has a new show that will give you all of the Undercover Boss feels while also appealing to your love for food. The new show, Undercover Chef, will follow Nevada based chef, Mark Estee, as he goes undercover as a chef in various restaurants. The goal of Estee's mission will be to help figure out things that are going wrong in the kitchen and putting the business at risk. The show aired its debut episode on July 2, and the season promises to be full of fun, excitement, and maybe even a little drama. Keep reading for 10 things you didn't know about The Food Network's new series, Undercover Chef.
1. Mark Estee Is A Successful Restauranteur
The first thing you may be wondering if what makes Mark Estee qualified to go undercover and give restaurant owners feedback on their business. To put it simply, Mark's resume speaks for itself. He has been working in the food industry for more than 20 years, has won several awards, and owns and operates his own restaurant.
2. Mark Estee Will Use A False Identity At Each Restaurant
In order to make the undercover missions seem believable, it's important that Mark keep his true identity under wraps. The restaurant owners will be aware that the show is being filmed, but the rest of the staff will not. When Mark arrives at each restaurant, he will assume a fake identity so that the employees don't get suspicious.
3. The Show Is Produced By Cakehouse Media
Even though the show airs on The Food Network, it was actually produced by a company called Cakehouse Media. The company is based in New Jersey and has also produced several other shows on The Food Network including Bake You Rich and Cooks vs. Cons. The company also produces the popular show Cake Boss which airs on TLC.
4. The Show Features Restaurants From Different States
One of the things that that makes Undercover Chef so special is the fact that it will feature a wide variety of restaurants from all over the country. The restaurant in episode one is located and Missouri and there will also be restaurants in Florida and New York.
5. The Show Uses Hidden Cameras
When you're filming any sort of undercover show, there's always a risk that people will figure out what's going on. One of the ways Undercover Chef has attempted to prevent this is by using hidden cameras throughout the restaurant to prevent the need for an entire camera crew.
6. Mark Will Spend 3 Days In Each Restaurant
In order to fully assess what's going on in each restaurant, Mark will need to spend a decent amount of time there. For that reason, he will spend three days in each restaurant to father information that will help the owners understand what's going on so they can potentially turn things around.
7. The Assessments Of The Restaurants Will Be Brutally Honest
The reality is that some of the restaurants featured on the show are in pretty bad shape, and they're going to need tough love in order to understand the severity of the problem. Of course, Mark isn't going to to intentionally be rude to anyone on the show, but he definitely will be honest when reporting what he's found. Overall, his goal is to help the restaurants get back on track.
8. Viewers Will Gain Some Insight On The Restaurant Business
Have you ever wondered why so many restaurants close within 5 years of opening? Undercover Chef won't be able to give you all of the answers, but it will give you a sneak peak into how restaurants work behind the scenes, and also why things don't always end up working out.
9. Mark Estee Has Been On The Food Network Before
If Mark Estee looks familiar to you, it's because Undercover Chef isn't the first time he's been on The Food Network. In 2014, he was a competitor on Guy's Grocery Games. He ended up winning the competition and earned a prize of $10,500 which he donated to three organizations.
10. The Show Has Been In The Works For Years
Many times when you see a new show on TV, it has actually been in development for several years. Apparently, Undercover Chef is no exception. During an interview with Fox 5 Las Vegas, Mark Estee revealed that he was originally contacted about doing the show a few years ago. However, he didn't give any specifics on when the network originally reached out to him.
Tell us what's wrong with this post? How could we improve it? :)
Let us improve this post!