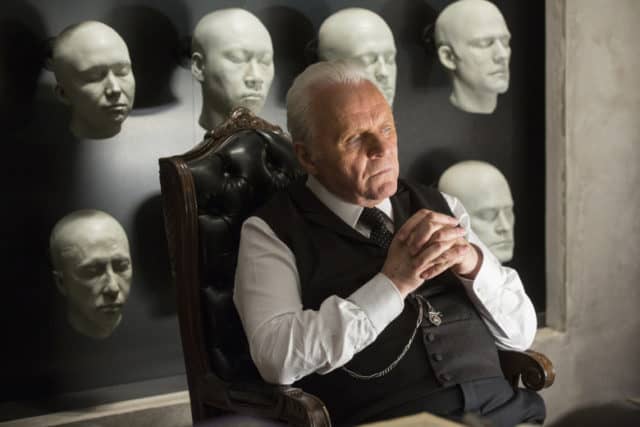 TV shows today are vastly different from shows that came out even from just a decade ago. The experience of watching a show today can be compared to watching a movie sometimes, and it's actually a great thing. The storylines are better; the characters are much more complex and well rounded; the budgets are also bigger, which means that the effects and settings are way better. We can't argue how great some classic shows are, but some of the television series that are coming out today are just ridiculous.
The TV viewing experience has also changed tremendously over the years. Gone are the days when you had wait for your shows to come on or when you had to make sure you were home just watch your show on its time slot. Nowadays, you can watch your show anytime and anywhere you want through digital video recording (DVR) or other digital watching options. You can watch your shows on your computer or your laptop, on your tablet, and even on your mobile phone. You don't even need cable these days to watch TV shows. It's an amazing technological feat that we probably take for granted now. But who would've thought twenty years ago that television shows would one day be on the go?
Out of so many television shows that have come and gone, we've come up with the list of the best of the best from a variety of genres. In no particular order, here are the top 20 shows that have come up in the last five years.
This Is Us
This one is the heavy-hitters of all heavy-hitters. Prime time drama waw never the same after this show started. This Is Us brought out the cryer out of us all. Emotions that we never think are in there comes out with every episode of this drama. This Is Us has instantly become the best drama of the last five years, and it's only in its sophomore season. The basic plot of the show tells the story of the Pearson family, and all the obstacles they've overcome over the years. The show is not all tears, however. We get a good laugh from time to time and that allows us to take a breather from all the emotions. No other show will touch you like this one does, and if you haven't seen it yet, the only thing we can tell you is that it's well worth your hour every week.
The Blacklist
When we found out that James Spader was doing a TV show, we already knew that it was going to be good. O how we underestimated The Blacklist by miles. Spader's character Raymond Reddington was someone we've never encountered on TV before. Spader was absolutely captivating as the former FBI officer who is now targeting all the names on the Blacklist with the help of the agency he turned his back on a long time ago. Opposite Reddington is Elizabeth Keen, played by Megan Boone. She does very well in complimenting Reddington's crazy with her calm demeanor. And of course, don't forget Liz's husband Tom Keen. He played in the short-lived spinoff The Blacklist: Redemption. But we're glad he's still in the original and still confusing us as ever.
The Americans
Gone are her Felicity days from so long ago. These days, Keri Russell is leading a double life as a middle class suburban wife and mom Elizabeth Jennings during the day and Soviet KGB operative by night. We know that the superspy role suits Russell; she's also starred in a Mission Impossible movie, after all. The show has done well over the last 5 years, and it's probably in part because of the chemistry between Russell and her now husband Matthew Rhys. Rhys also plays Russell's husband in the show, Philip Jennings. While the show may have been set in the early 80s, everything about this show is modern and smart.
Westworld
No one ever thought that Western and modern-day could go so well together–at least not until Westworld came out. The concept of the show is out of this world original and a little disconcerting to say the least. If Westworld is what our future is looking like, we can say that we're just a little concerned. It doesn't take anything away from the show, however, because the show is absolute genius. Even though half the characters on Westworld are not even human, the show gets the human condition like no other. It also doesn't hurt that the show has a stellar cast, which includes Anthony Hopkins, Ed Harris, Jeffrey Wright, Thandie Newton, and of course, Evan Rachel Wood. Wood plays Dolores, the oldest "host" in Westworld, and her character can't be described as anything else other than awesome.
House of Cards
The recent events that have resulted to the main star Kevin Spacey being taken off of the show are sad and disheartening. However, it doesn't take away from the rest of the show. House of Cards is a well-written and well-executed show; we know that it will do just as well with Robin Wright carrying the main role to the end. House of Cards is all the drama you think is going on in the White House. It's a smart show that highlights all the beautiful parts of Washington D.C. as well as everything that is bad about it. It's a show about ambition with no consequences and the madness of a political life. Since Spacey's departure, Wright has garnered positive reviews about her performance as Claire Underwood, the wife of the former President of the United States
The Crown
There aren't too many TV shows about royalty that manages to keep us entertained. However, when The Crown came out in 2016, our opinion completely changed. There was something about the way they portrayed young Queen Elizabeth II that makes us want to watch more. Maybe it's because she's still very much relevant to us today. Whatever it could be, The Crown shows us Buckingham Palace like we've never seen it before, and it's more interesting than we ever thought possible. We've always wondered what life must be like as royalty living under the roofs of the palace. The Crown gives us a glimpse into that life, and while it's all glitter and gold, we can very well say now that we're happy where we are.
Stranger Things
Talk about the ultimate 80s flashback–if Stranger Things is nothing else, it's the best nostalgic show on earth. However, Stranger Things is certainly more than its Easter eggs and sly references. The Netflix show redefined what modern sci-fi means. First of all, the cast is led by children–some very, very talented kids. They give us something that has been missing in television. They give us a kid's point of view on quite problematic adult things. That's not the show though. What makes the show is the scare, the unexplainable factor. What makes the show is the question of whether these kids will survive or not. It helps that Winona Ryder is there to see them through somewhat. The show is great all because of its strangeness, and we're looking forward to the following year when their story continues on.
Mr. Robot
The familiar face of Christian Slater is warming. We wondered where he had gone all this time, and here he is killing it with a new show. Slater plays the character title, but he's not really the main character of the show. He plays the father of Elliott Alderson, played by the extremely talented Rami Malek. Alderson is a talented programmer, and he uses his talents for political purposes. The show is largely political in nature, but it has a lot of undertones of other things as well such as personality disorders and terrorism. In fact, the more we watch Mr. Robot, the better we become at deciphering its codes–and there are a lot to decipher. It doesn't mean that we're learning how to program as we're watching. No, we're not as smart as Alderson. But we're definitely getting better at watching the show for starters because now we're starting to understand it more. Maybe?
Fixer Upper
Even though the show is ending soon, we didn't feel this list would've been complete without some Chip and Jo. This power couple revolutionized the HGTV experience. Sure, there were some HGTV shows that we watched on the regular, but nothing could compare to the pull of Fixer Upper. Chip and Jo pulled off many stunts in their time on television. First off, they put Waco, Texas on the map. Nobody outside of Waco knew where Waco was, but Chip and Jo made sure we knew. This couple also taught us that shiplap could change lives. If you don't know what shiplap is, where have you been in the last five years? They'll surely be missed on TV, so thank God they're getting a spinoff.
True Detective
It's about corruption. It's about greed. It's about the stories in the dark that you'll never hear from the mouths of homicide detectives. Yes. This anthology drama is so dark; it was difficult to imagine that Matthew McConaughey could star in it. But he did, and he was excellent in it in the first season. His name wasn't the only draw for the film though. In the first season, we also saw Woody Harrelson and Michelle Monaghan. The second season gave us Colin Farrell, Vince Vaughn, and Rachel McAdams. And the list goes on and on. The show may not be for everyone, but it's still one of the smartest shows ever written in the last 5 years.
The Flash
Straight off from the Arrowverse, The Flash gave us the speedster we didn't think we needed in our lives. The Flash is all of the above. It's drama, comedy, action, romance, suspense, and probably any other genres you can think of besides horror. We wouldn't doubt it if the show was able to incorporate that somehow though. The truth is The Flash is a show for everyone. It also happens to have Tom Cavanagh as one of the main stars. Grant Gustin has done a tremendous job of carrying the role of Barry Allen or The Flash. We were unsure of him at first, but he's proven us wrong time and again with his skills. The show also stars acting veterans Jesse L. Martin and Danielle Panabaker.
Travelers
No other show is as futuristic as Travelers. If a show is about time travel, you can expect that it's all about super advanced technology. However in Travelers, everything is so well incorporated into the 21st century that it's difficult to really say how futuristic the show is. All we know is that in today's world, many people's consciousness have actually been replaced by minds from the future. Although not entirely original, it's a striking concept that still puts us in awe even though we've already seen 2 seasons of the Netflix show. Travelers is more than just a time-travel show. It's a show about humanity and everything that we are capable of as a species.
Silicon Valley
Somebody was bound to come up with a show about the tech boom in Silicon Valley, right? But we didn't think that it'd be as funny. Silicon Valley is, after all, about tech geeks and all they do, which apparently is fail a lot. It's not to say that watching other people fail is funny, but the people from the show make it so that we laugh every time we're watching. Silicon Valley stars Thomas Middleditch, T.J. Miller, Kumail, Nanjiani, Martin Starr, Christopher Evan Welch, Josh Brener, and Zach Woods. We think that's enough to tell you that the show is funny and worth watching. But you should also know that the main lesson to take from the show is that not everyone who is qualified to succeed is capable of handling success.
How To Get Away With Murder
Viola Davis wowed us when we first saw her in her role as Annalise Keating, a brilliant criminal defense professor. How likely is it for a criminal defense professor to get herself and her students involved in a murder? Not at all likely, but that situation is just what Keating found herself and some of her students in. The premise for the show is unique, and it was quite entertaining to watch Keating come up with ways to cover up a murder. Since then, we've seen some characters move on and we've seen others get caught up with the past still. The best part of the show is Keating herself, watching her wind and unwind herself into situations is like a roller coaster ride. It's so good that Viola Davis actually became the first black woman to ever win an Emmy Award for Best Actress. Now that's a statement.
Outlander
There have been a lot of books that have been successfully translated into TV shows. There's Game of Thrones, The Handmaid's Tale, A Series of Unfortunate Events, and many others. However, there's one that has quietly been taking TV by a storm. Outlander, the TV series, is based on Diana Gabaldon's book by the same name. It chronicles the story of Claire Randall, an average person from 1945 who was suddenly swept back into 1743 into a completely new and unknown life. While it tackles some type of time travel, the show itself is more than that. It shows love and sacrifices and loss in a way that only someone who was traveled back in time could ever experience–which is no one really but the fictional character Claire. The book already had a huge following before the show even started. These days, Outlander is an entire world on its own.
Jane the Virgin
We don't really get a lot of successful Latino-centric shows on TV. We get a lot of Latino and Hispanic characters such as Modern Family's Sofia Vergara, but there aren't a lot of shows with predominantly Latinos and Hispanics as main characters. Jane the Virgin was able to offer us that and many more. The show is about the title character Jane, played by the talented Gina Rodriguez, and how she navigated her life from being accidentally impregnated while she was still a virgin. It's definitely a unique plot line and it's transformed into more than what it was initially, but Jane the Virgin is more than it's story. It's the actors and the characters; they put so much life in the show that it's difficult to imagine the show without them.
Scorpion
Once in a while, we get a show that's about someone incredibly smart making fools out of everyone else around him or her. This show is not about that, but it kind of is. Scorpion happens to be loosely based upon the real life of main character Walter O'Brien, a super smart genius with an IQ of 197. O'Brien was the same person that hacked into the NASA server when he was a kid just so he can print out blueprints for his wall. Scorpion chronicles his adventures as an FBI consultant along with his other genius friends. Watching Scorpion is like going to an extremely adventure-filled field trip every time. We never want it to end, and when it does, we end up waiting by the door for the next one to come.
The Handmaid's Tale
Here's another book to TV success, but the success of The Handmaid's Tale far surpassed that of Outlander's already. When it first came out on Hulu, The Handmaid's Tale was largely praised for many things. It was praised for the writing; it was praised for the acting. All of those were more than great, but what made this show is the actual story itself. The story of The Handmaid's Tale is so powerful; it's actually chilling just thinking about it now. It touches upon the darkest of the darkest of our human psyche and the possibilities that lie in our future. What kind of future would we have if women were not active contributors and equals in society? It would be exactly like The Handmaid's Tale, and it's scary.
Narcos
Some people might say that we've seen it and we've heard it all. Drugs and drug lords are old news; we've seen so many good films about the same topics before. But none of us have ever seen or heard the story of Colombian drug lord Pablo Escobar the way Narcos does. All the criminal exploits, the sex, the drama, the drugs, and the money–they're everything that Narcos is and everything that's attractive to watch. Sometimes it's difficult to believe that some people lived the lives they did then. The life of Pablo Escobar will always be fascinating to us in some level, and Narcos is a way for us to feed that curiosity without feeding into all the negativity of his life.
Agents of SHIELD
To lighten up the mood a bit, our final show is another superhero one. Agents of SHIELD is actually an extension of the Marvel Cinematic Universe. It started right after the Avengers' Battle of New York five years ago. Agents of SHIELD follows the story of several characters. First off, we get Clark Gregg resurrected back to life as Agent Phil Coulson. Coulson supposedly died in the Avengers film, but he was brought to life just for this show. He then forms a band of unlikely heroes that includes Chloe Bennet's Skye, Ming-Na Wen's Melinda May, Elizabeth Henstridge's Jemma Simmons, and Iain de Caestecker's Leo Fitz. Agents of SHIELD tells the stories of all these characters and all the adventures that they go through together in trying to save the world from the bad guys.
Tell us what's wrong with this post? How could we improve it? :)
Let us improve this post!