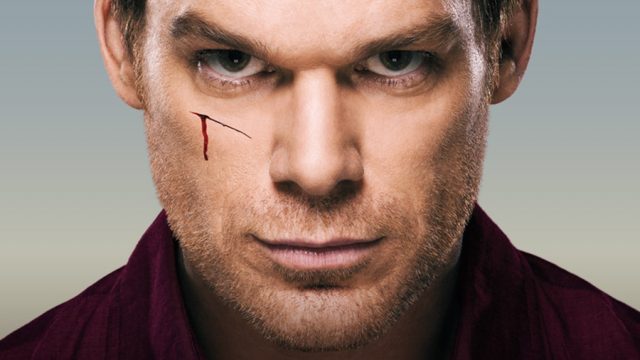 It takes a wide variety of characters with different personality traits to create a good television show. It is the differences in the characters that will make a show appeal to different groups of people and create decent storylines. While it is often the bubbly, extrovert characters who stand out in a series, this is not the only personality type that is exciting to watch. It is often the introvert characters that are far more interesting and play the most important roles in the in-depth storylines. Their personalities often also have more layers, and this is appealing to viewers as they gradually learn more about the character. For these reasons, it is often the introverted characters in a television series that become the most popular with viewers of a series and the ones that are the most talked about amongst fans. Here are the top 20 introverted characters of all-time.
20. Rory Gilmore- Gilmore Girls
'Gilmore Girls' is a comedy-drama series about a single mother and her daughter, Rory. The series ran for seven seasons between 2000 and 2007. While Lauren Graham plays Lorelai Gilmer, Rory is played by Alexis Bledel. Her character is 16 at the start of the series. As an only child, she is driven and precocious. However, she is also a rather introverted character. Bledel had no acting experience when she took on this role. However, that did not stop her from winning two Teen Choice Awards, a Saturn Award, a Satellite Award, an ALMA Award, a Young Artist Award, and a Family Television Award. These accolades were all for her performance in 'Gilmore Girls'.
19. Detective Rosa Diaz- Brooklyn Nine-Nine
Detective Rosa Diaz is one of the ensemble cast members of the police procedural sitcom 'Brooklyn Nine-Nine'. The character is played by Stephanie Beatriz. This sitcom is about NYPD Detective Jake Peralta, played by Andy Samberg. The storylines revolve around his work situation, the crimes he is solving, and his relationships with his colleagues. Rosa Diaz is a smart and tough detective. She prefers to keep herself to herself and not get involved in the office gossip and politics. She is aloof, mysterious and secretive about her personal life. Although she dates several men in the earlier seasons, she is now dating a woman and has come out as bisexual.
18. Larry David- Curb Your Enthusiasm and The Paul Reiser Show
Larry David is the creator of this comedy television series in which he plays a fictionalized version of himself. The show follows his life in Los Angeles as a semi-retired television producer and writer. The show also stars his wife Cheryl, who is played by Susie Essman. Each week, the series features guest stars on the show. The fictionalized version of Larry David is an introvert who has a strict code of personal ethics and beliefs. He could also be described as obstinate, self-centered and stubborn.
17. Byron 'Buster' Bluth- Arrested Development
'Arrested Development' is a TV sitcom about the Bluth family. This family was once wealthy but is now simply dysfunctional. One of the members of the family is Byron 'Buster' Bluth and this character is played by Tony Hale. He is the educated youngest son of the family who, despite his education, Buster is very naive. He is a bit of a mummy's boy and has dependency issues. This character is also prone to panic attacks as he finds many situations difficult. This sitcom was created by Mitchell Hurwitz and also stars Jason Bateman, Portia de Rossi, Michael Cera, Will Arnett, Alia Shawkat, David Cross, Jeffrey Tambor, and Jessica Walter.
16. Lady Cybil Crawley- Downton Abbey
'Downton Abbey' is an English period drama series that was created by Julian Fellowes who also co-wrote the series with Shelagh Stephenson and Tina Pepler. This series is about the aristocratic Crawley family. The role of Lady Sybil Crawley is played by Jessica Brown Findlay. She is the third daughter of Lord and Lady Grantham. She has strong political beliefs and is desperate to break through the social restrictions of the time in which she is living. Despite having strong opinions, she is an introvert who doesn't mix much outside of her family. In the third series, Sybil gives birth to a daughter and then sadly dies. Her husband and child moved to Downton Abbey after her death. Others who star in this series include Hugh Bonneville, Elizabeth McGovern, Michelle Dockery, Laura Carmichael, and Maggie Smith.
15. Rajesh 'Raj' Koothrappali- The Big Bang Theory
Rajesh 'Raj' Koothrapalli is one of the geeky scientists in the sitcom 'The Big Bang Theory'. He is a man of Indian origin who has moved to California to work at the university. Unfortunately, he finds social situations difficult. While he is comfortable amongst his closest male friends and colleagues, he finds it difficult to communicate with women. At the beginning of the series, viewers saw that he could not talk to women at all. He later discovered that he could hold a conversation with females after drinking alcohol. In later episodes, he can talk to women he is close with, such as Penny, Amy, and Bernadette. However, he still finds holding a conversation difficult with women he has only just met. This character is played by Kunal Nayyar.
14. Dr. Gregory House- House
'House' is a medical drama that revolves around the life of Dr. Gregory House who is played by Hugh Laurie. Despite being a highly skilled medical practitioner and a level of intelligence to the point of genius, this character is actually an introverted man. He is dependent on pain medication and is both misanthropic and unconventional. He is often in conflict with his bosses due to his unconventional approach and his failure to follow the strict procedures of the hospital. This series was created by DaWaltervid Shore and also stars Lisa Edelstein, Omar Epps, Robert Sean Leonard, Jennifer Morrison, and Jesse Spencer. It ran for six seasons consisting of 177 episodes.
13. Walter White- Breaking Bad
Walter White is the main character in 'Breaking Bad' and he is played by Bryan Cranston. The story of this neo-western crime drama revolves around this character. He is a chemistry teacher in a high school who is diagnosed with lung cancer. In an attempt to secure the financial future of his family before he dies, he turns to crime and starts producing crystal meth. As he is an introverted character who has lived a fairly conventional life, his sudden change of lifestyle is somewhat shocking. This television series was one of the most successful on cable television of all time. It won multiple awards, including two Golden Globes, two Critics' Choice Awards, two Peabody Awards, four Television Critics Association Awards, eight Satellite Awards, and 16 Primetime Emmys.
12. Poussey Washington- Orange is the New Black
This comedy-drama web television series is sometimes abbreviated to OITNB. Poussey Washington was one of the main cast during seasons one to four and returned as a guest in season five. The character is played by Samira Wiley. She is one of the good-natured inmates and is best-friends with Taystee. She is actually in love with her friend, but her feelings are not reciprocated as Taystee is straight. This character dies in season four when Officer Bayley holds her down putting his knee on her throat. This results in her death from asphyxiation. This shocked fans of the show as she was a much-loved character. However, producers argued that this was exactly why she was chosen to die in the storyline as it would have a bigger impact.
11. Wilson- Home Improvement
'Home Improvement' was one of the most popular sitcoms of the 1990s. It ran for 204 episodes over eight seasons between 1991 and 1999. It starred Tim Allen as Tim Taylor and Earl Hindman plays the role of Wilson W. Wilson, Jr., who is Tim's neighbour. One possible reason why this character is so introverted is that his parents would not let him talk to the neighbors when he was a child. However, in the series, he enjoys talking to Tim over the garden fence. In most episodes of the series, Wilson helps out the Taylors in some way. Wilson is a widower, so he lives alone. In the earlier episodes, the bottom half of Wilson's face was always obscured by the garden fence. This became a gag in the show. Even when he is not on the other side of the fence, the bottom half of his face is obscured by another object.
10. Tyrion Lannister- Game of Thrones
'Game of Thrones' is a hit HBO series. This fantasy drama was co-created by David Benioff and D.B. Weiss. It is based on the 'A Song of Ice and Fire' series of novels by George R. R. Martin. Tyrion Lannister is one of the main characters in this series. He is also known as 'the Imp' and 'the Halfman'. In the series, this character is portrayed by Peter Dinklage. Tyrion is a member of the House of Lanniser of Caterly Rock and he is a dwarf. Although he is well-read and witty, Tyrion is an outcast in society and this has led him to become introverted. His character is one of the most loved in the series. Dinklage has won both a Primetime Emmy and a Golden Globe Award for his portrayal of this character.
9. Liz Lemon- 30 Rock
'30 Rock' is a satirical sitcom that was aired on NBC from 2006 until 2013. Liz Lemon is the main protagonist of the series and she is played by Tina Fey who is also the creator of '30 Rock'. Fey based the series on her personal experiences of working as the head writer for 'Saturday Night Live'. IN the series, she is also a head writer of a fictional comedy series called 'The Girlie Show'. Others who starred in this series include Alec Baldwin, Tracy Morgan, Jane Krakowski, Jack McBrayer, and Scott Adsit. Liz Lemon is described as a sexually frightened know-it-all. Although she is very skilled writer, she is considered a geek and has very few social skills. She is also very insecure and often worries about what others think of her. Tina Fey has won multiple awards for her performances as Liz Lemon.
8. Temperance 'Bones' Brennan- Bones
'Bones' is a crime procedural series that was aired on Fox between 2005 and 2017. The series is about forensic anthropology and forensic archaeology. It is loosely based on the work of Kathy Reichs, a forensic anthropologist, and the series was created by Hart Hanson. The main character of the show is Temperance Brennan who is known to her friends as 'Bones'. She is played by Emily Deschanel. Others starring in the series include David Boreanaz, Michaela Conlin, Eric Millifan, and T.J. Thyne. Although Temperance is a brilliant and insightful antrhopolgist, she lacks social skills and her social ineptitude is often apparent in her interactions with work colleagues. Her lack of verbal communication skills as earned her a reputation within the FBI as being difficult to work with.
7. Willow Rosenberg- Buffy the Vampire Slayer
'Buffy the Vampire Slayer' is a supernatural drama series that was created by Joss Whedon. It starred Sarah Michelle Gellar in the lead role of a teenage who slays vampires. She is often helped in her quest by friends, including Willow Rosenburg, who is played by Alyson Hannigan. The creators of the show have described this character as being bookish, naïve, absent-minded and a wallflower. However, she does have another side to her personality that is less introvert. For example, she often displays rather boyish behaviour. Alyson Hannigan is also known for her role as Michelle in the 'American Pie' series of films.
6. Sheldon Cooper- The Big Bang Theory
Played by Jim Parsons, Sheldon Cooper is one of the most introverted characters in a sitcom. He is one of the main cast members of the hit series 'The Big Bang Theory'. The character is a highly intelligent physicist who works at the university. He finds day-to-day life very difficult as he has set procedures and struggles with social interactions. While he tolerates his group of friends, he finds much of their behaviour bothersome and incomprehensible. Sheldon Cooper enjoys his own company more than spending time with others. He was single in the earlier series of the sitcom, but eventually developed a relationship with neuroscientist Dr. Amy Farrah Fowler. She has helped him to develop a better understanding of human interactions and relationships. Despite his quirkiness, fans of 'The Big Bang Theory' love Sheldon Cooper.
5. Tina Belcher- Bob's Burgers
Created by Loren Bouchard, 'Bob's Burgers' is an animated sitcom that revolves around the lives of the Belcher family and their burger restaurant. The Belcher family consists of parents Bob and Linda, their eldest daughter Tina, and their younger children Gene and Louise. In the first episode, it was said that Tina was autistic but this is something that her parents denied. Her character is distinctive as she has a low, monotone voice. She is an introverted character who is struggling to come to terms with her entry into childhood and is very reserved. She works part-time in the family restaurant. The character is voiced by Dan Mintz and was originally written as a male role. The series premiered on Fox in January 2011 and was aired for eight seasons consisting of 137 episodes.
4. Daria Morgendorffer- Daria
'Daria' is an adult animated sitcom that was created by Glenn Eichler and Susie Lewis. It is a spin-off from 'Beavis and Butt-Head' which is an animated series created by Mike Judge. It was in this series that the character Daria first appeared. Judge agreed to release the character as Eichler and Lewis felt the character was worthy of her own series. It is about a teenage girl called Daria Morgendorffer who is voiced by Tracy Grandstaff. The storylines revolve around her daily experiences at school and at home with her family. She is a pessimistic, unfashionable, intelligent, cynical, and sarcastic teenager who is embarrassed by her family and struggles to develop relationships with her school peers.
3. Dexter Morgan- Dexter
Dexter Morgan is the main character in the crime drama series 'Dexter'. Morgan is a forensic technician working for the fictional Miami Metro Police Department who becomes a serial killer. The series is based on a novel called 'Darkly Dreaming Dexter' by Jeff Lindsay. The role of Dexter Morgan is portrayed by Michael C. Hall. He demonstrates behaviour throughout the series that shows he struggles with human interactions and developing relationships with other people. Animals don't even like this character and this is seen in several situations throughout the series. He openly admits that he doesn't have feelings in the show. Unlike many of the characters on this list who have become popular, Dexter is only popular in the sense that viewers hate him for his behavior and this has made him intriguing to watch. Others who starred in this series include Rita Bennett, Debra Morgan, James Doakes, Maria LaGuerta, and Angel Batista.
2. Ron Swanson- Parks and Recreation
Ron Swanson is one of the lead characters in 'Parks and Recreation'. This is a political satire television series that was aired on NBC from 2009 to 2015 and consisted of 125 episodes over seven seasons. The series is about the Parks Department in a fictional town in Indiana. Swanson is portrayed by Nick Offerman and others starring in this series include Amy Poehler, Rashida Jones, Paul Schneider, Aziz Ansari, Aubrey Plaza, and Chris Pratt. Ron Swanson is the Director of the Parks and Recreation Department and is the supervisor of many of the other characters in the series. He tends to distance himself from those with whom he is working and believes that the department for which he works shouldn't even exist due to his strong political views. He is a staunch libertarian who is known for being deadpan and masculine. He has two ex-wives that he fears, and this has given him a strange outlook on women. Although he claims not to care about what is going on in the personal lives of his colleagues, he actually cares about them a great deal.
1. Arya Stark- Game of Thrones
One of the most introverted characters from television of the current time is Arya Stark from 'Game of Thrones'. She is one of the most important characters in both the book and the series and is also one of the most popular characters amongst fans of the HBO series. The character is portrayed by Maisie Williams who has been nominated for many awards for her portrayal of this character. Arya has several talents, including housekeeping, maths, and horse riding. She is the younger daughter of Eddard and Catelyn Stark. She is not interested in activities that are typically associated with little girls from noble families. Instead, she shows more interest in exploring alone. Her own mother describes her as difficult to tame. Others who starred in this hit series include Nikolaj Coster-Waldau, Lena Headey, Emilia Clarke, Iain Glen, and Aidan Gillen.