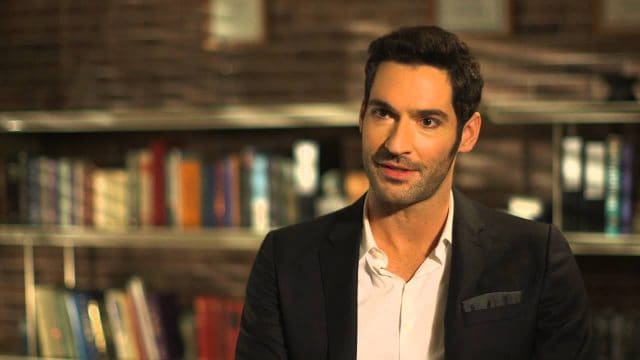 In today's golden age of television, there is no shortage of incredible actors. While writers, directors, and producers are crucial to television shows, the popularity of a program often depends on the charisma of the lead actors. Luckily for viewers, there are a wide range of moving and exciting performances available to watch on screen. One such performance is that of Tom Ellis on Lucifer.
Ellis plays Lucifer Morningstar, the devil. His towering stature and dark good looks make him perfect for this manipulative and charismatic character. He provides a unique portrayal of Satan. In the show, he is frank about his role as the devil, although nobody believes him. Using his incredible range of powers, Lucifer works as a consultant for the LAPD and runs a bar. It is a funny and moving show that is both lighthearted and insightful. Ellis has been singled out as one of the primary reasons for the show's success.
In addition to Lucifer, Ellis played the titular role in Rush, and has appeared on the BBC One soap opera EastEnders. However, despite his successful career, Ellis has only just begun to emerge as a star in the US. While many people may recognize him from his current role, most people are unaware of who the actor is as a person. Here are ten facts about Tom Ellis to provide a clearer picture about who he truly is.
10. He is a twin
Interestingly, Ellis has a twin sister. In fact, he grew up in a female household, as he was the only brother to three sisters. Being surrounded by women for his upbringing, and especially because of his twin sister, it is no surprise that Ellis is comfortable around women. In fact, he has stated in the past that he is not really a "bloke's bloke," being more comfortable around women.
9. He is romantic
Not only is Ellis comfortable around women, he is also quite sensitive and romantic. This was shown most clearly when he proposed to his EastEnders co-star Tamzin Outhwaite only 6 months after the two met. This proposal even included a fireworks show. Not only is Ellis tall, dark and handsome, he is also very romantic.
8. His wedding was star-studded
Although his recent roles have thrust Ellis into the spotlight, it may be surprising to some to find out how star-studded his wedding was. When Ellis and Outhwaite married, celebrities like James McAvoy and Liam Gallagher were in attendance. Of course, it is no surprise that actors and entertainers would develop friendships. However, it speaks to the respect that Ellis commanded even earlier in his career that such large names would attend his wedding.
7. He is close friends with James McAvoy
James McAvoy is not just a celebrity who attended Ellis' wedding; the two are actually close friends. The actors met many years ago while studying in drama school. Eventually, they would become such good friends that McAvoy would be the best man at Ellis' wedding. In fact, McAvoy actually introduced Ellis and Outhwaite.
Ellis has admitted to being jealous of McAvoy in the past. He said it was difficult as close friends to watch McAvoy become so successful while his own career stagnated. Luckily, the two maintained their bond and now can celebrate each other's successes.
6. Tom Ellis Net Worth
Naturally, the star of a popular show like Lucifer is not in financial straits. Ellis' net worth is estimated to be approximately $5 million, although some estimations have it as much higher. His wealth is due mainly to his acting, although some endorsement deals have contributed as well. While he has acted professionally for years, his recent roles as Lucifer and William Tell Rush have earned him the largest salaries of his career. One can expect his net worth to continue rising with the popularity of his current role.
5. He has three daughters
Interestingly, Ellis not only grew up in a female household, he produced one as well. From his marriage with Outhwaite, Ellis has two daughters named Florence Elsie and Marnie Mae. As well, he has a daughter from a previous relationship named Nora. It seems the female gene is quite strong in the Ellis family.
4. He was unfaithful to his wife
Unfortunately, the pressures of fame and fortune can cause people to make terrible decisions. His marriage to Outhwaite ended in divorce after it was discovered that Ellis had been unfaithful while working in America. Outhwaite has also stated that it was much more than a one night stand.
Even more devastatingly, Ellis' actions have separated him from his daughters. Although he and Outhwaite maintain a cordial relationship, the fact that his daughters live with their mother means that he often has to go months without seeing them, depending on his work schedule. This is sad; however, it is important for anyone to see that even the rich and famous suffer consequences for their behavior.
3. He has musical talent
While he has achieved fame and fortune for his acting ability, Ellis is also a talented musician. Before becoming a professional actor, Ellis played the French horn in the City of Sheffield Youth Orchestra. Although it is unsurprising that someone with the work ethic of Ellis would succeed in any activity he pursued, it is interesting to see the varied talents of this incredible actor.
2. He had a strange baseball experience
After achieving a significant following in the US, Ellis received a great honor when he was asked to throw the ceremonial first pitch at an LA Dodgers game. Not only was this a great honor, it was also an event that had some strange coincidences.
The organization asked Ellis which number he would like on his jersey. Ellis chose the number 17, after his birthday and Twitter handle. Therefore, his jersey displayed "Ellis 17." Incredibly, the player who hit the winning run was AJ Ellis, number 17. This meant that the player's jersey for this game also displayed "Ellis 17." This was a memorable occasion not only because it was a great honor, but also because of this remarkable coincidence. It also happened to be his first baseball game.
1. He was attracted to Lucifer because of the script
Although most people would assume Ellis took the role of Lucifer because it offered him greater pay and exposure, he has stated that his motivation was the script itself. He explained that after reading lines from the first episode, he knew he wanted the part.
Ellis has stated that it was the humor of the show that first attracted him. As well, he enjoyed how the show provided a unique perspective of Lucifer, who he saw as a person who struggled to understand what his emotions were. Clearly, Ellis has put a great deal of thought into his most popular role to date.
Conclusion
It is safe to say that the television industry is in good hands with actors like Tom Ellis leading the way in successful shows. He has gained a well-deserved following for his role as Lucifer Morningstar, and is certainly a talented actor.
Understanding Ellis as a man who is supremely talented in several fields, well respected by his fellow actors, and a person who has flaws just like everyone else will help audiences relate to him even more. He is just as interesting off screen as he is when entertaining thousands of fans with his performances.
Tell us what's wrong with this post? How could we improve it? :)
Let us improve this post!