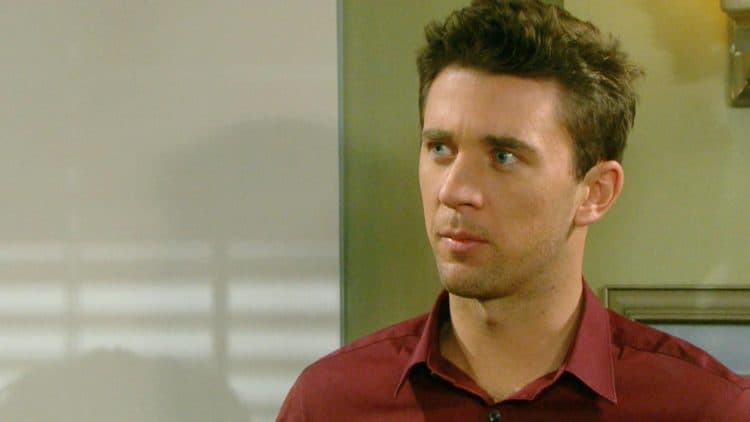 Days of Our Lives fans are in the middle of some seriously major story lines right now, but that doesn't mean that we've forgotten the ones from many years ago. There are so many years of history around Salem in which things have happened, and it's hard to forget some of the big ones. Sure, we might be wrapped up in what is happening right now, but there's so many things we cannot forget. So many stories that make our minds feel completely overwhelmed and out of sorts, and so many things that make us wonder what else we can handle as the days go on. Do you have some stories that come across to you as the most unforgettable? We have a few of our own, and we'll share them here if you'll share yours in the comments below.
Marlena's Crazy Possession
We will just never forget this one because it's something we did not see coming. We had a hard time with this one because we all love her so much, and because we never thought we'd see a day like this one. She's someone we love so much. She's reasonable and level-headed, and to see her possessed was crazy. What was even crazier, and more unforgettable, to us is that it wasn't like a drug-induced crazy. It was more of a demonic possession. Her mind was totally controlled by mind control thanks to Stefano, of course, and she had to have an exorcism done for her by John. It was such good luck that he just so happened to find out that he was a priest even though he did not know before that he was one. He was able to exorcise the demons out of his lady love and save her life, along with the lives of so many others.
Eileen Davidson's Many Roles
This might not be the biggest story that is the most unforgettable story, but it never fails to stick out to us. We just thought it was so strange, and we cannot get over that. It was a long time ago when she came into the show and she was a horrible woman by the name of Kristin. She was doing horrible things, and then the writers were like, "Yes, you know what? We need more of Eileen Davidson," and while we cannot ever get enough of her ourselves, we thought it was a bit overdramatic to give her five roles at the same time. Literally, she played five different characters at one time, including a man. It was a bit much, but we suppose we are sitting here talking about it years and years later, so it wasn't something that didn't work out for them. It wasn't the most amazing moment the writers created in their lives, but it was good stuff if you consider how talented she is and how much work she had to do to make this happen for the show. We appreciate it, and we will certainly never forget it, will we?
Sami's sister Sale
You know, if there is ever a time in which you might remember a few things going down, it might be this one. Sami has never been a big fan of, well, anything if it's not her idea, her concept, and directly benefitting her in some capacity. She's been a mess since the day she got here, and we cannot help her with that one. But, we can help her with the fact that she's brought some serious drama and entertainment to the show, and we appreciate her very much for that one. Of everything she's done, though, the time she kidnapped her sister, Belle, and tried to get rid of her. When she found out that the baby wasn't Roman's and that she did belong to John Black, she wasn't happy. She needed the new baby gone from her life forever, so she took her, let everyone think the baby had been kidnapped, and she attempted to sell the baby on the black market for a profit. It didn't work out for her, thank goodness, but it sticks out to us as a bit more than just a little sibling rivalry.
Tell us what's wrong with this post? How could we improve it? :)
Let us improve this post!