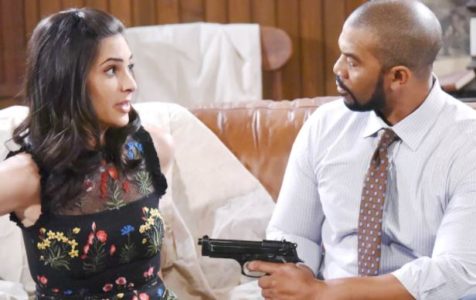 Days of Our Lives fans know that Raines is the man behind the scheme with Dario, but they can't seem to get anything to happen to take him down. Of course, we now know that Gabi has evidence of the truth, but Rafe and Hope have to continue to work to find out what they can do to incriminate him to find out what is going on. They hate him, and they will do whatever they can to bring him down — but it's not easy work to make this happen. Right now they are looking at a suspicious death — and it's Anjelica's. They are a little more than shocked to realize that the body in the room is hers and so is the room.
They want to know what is happening, but they can't seem to find the answers they are looking for. They need something else to go on, but they won't find it in this room. What they might find in this room, however, is evidence that Marlena and Adrienne are both not quite who they say they are. They are going to find some serious information while they're here, but will the find it in time to save anyone?
Hope and Rafe are very good at what they do, so that's good news for everyone. They have more to do than they realize, but they are detail-oriented and always looking for a way to make things happen for themselves. All we can hope right now is they have a way to make this go away.