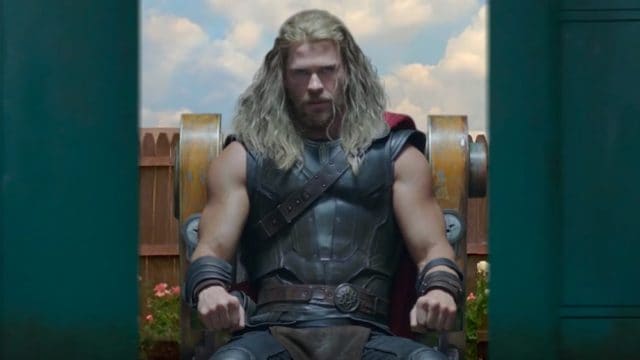 The Thor: Ragnarok trailer is unreal. It's that simple. There's a reason it's the most highly viewed Marvel trailer of all-time. It's because it's that good. While I admit even I was surprised that something "Avengers" didn't make the top spot, when I saw Thor: Ragnarok's spot I understood why. Don't worry though. I'm sure Avengers: Infinity War is going to seriously bring it with its trailer.
Naturally whenever something is as awesome as Thor: Ragnarok, there's going to be parodies. They say that copying is the finest form of flattery. I say parodying something is way up there as well. Of all the parodies I could think of with Thor, I'm pretty sure I never associated this character with Edward Scissorhands before. But then when you realize that Thor's got no more locks in the Ragnarok movie, it's a little easier to understand why this "deleted scene" got produced.
Crazy Youtuber Aldo Jones has created a special fan-made "deleted scene" that shows us how he thinks the haircut went down, and it includes the hair cutting skills of Edward Scissorhands. It's pretty funny and if you've got some time to kill.
Check out the scene below: