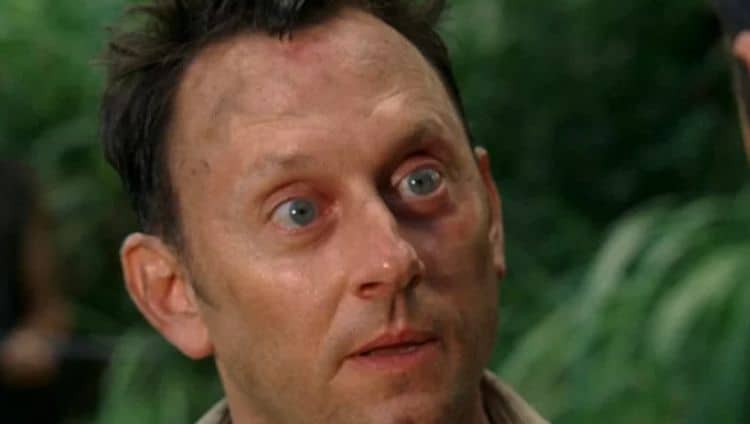 There have been plenty of theories concerning the show Lost and fans have been coming up with them long since before the show was over and done with. It stands to reason that people would let things go once the show is over, right? If you said yes then welcome and get ready to have your mind blown a few dozen times a day since theories about one show or another NEVER stop coming since the nature of entertainment includes the idea that people are going to keep talking about one subject or another until the end of time, or at least until they get bored with the subject. Lost doesn't appear to have suffered that type of malady just yet since plenty of people are still interested in talking about the show and are coming up with theories to explain what, in their mind, makes a little more sense in accordance with the story. While Lost had a few characters that people saw as villainous in their own ways, Ben was by far one of those that was an obvious villain thanks to the things he did. It's true that he did get a redemption arc, but there's an interesting theory out there at this time that gets a bit meta in its explanation.
Given the amount of time travel and the confusing plotlines that went into this story, it's not difficult at all to think that someone might come up with the idea that Ben was actually more than he appeared to be, since it's very easy to think that adding in another element that people would have to figure out might be feasible for a story such as this. But stating that Ben was already dead, and therefore a ghost, is something that was bound to divide fans since it comes off as kind of a strange but enticing way to look at Ben's story since there was a chance at one point that he might turn out to be a good person apparently, but when he was killed as a kid that moment was erased as he would eventually grow up to become the person that fans remember.
How people come up with these ideas is pretty interesting since some of them do make a lot of sense considering that they fit nicely with the story. But some theories ask for a little too much in the way of suspending disbelief and aren't quite as popular among a lot of fans that don't want to allow their minds to traverse the same paths as others who have already cruised down. The idea of Ben being a vengeful or simply aggressive spirit is something that's interesting but also so overplayed that using it in this manner would have likely felt a little too contrived and possibly would have detracted too much from the overall story. Of course, this is Lost we're talking about, so it might have actually been a workable idea. But be that as it may, Ben simply became who he was meant to be, and as a result, the fans were given the character that was created for his specific purpose.
It is very intriguing to see how the minds of others work since trying to follow that same pathway might not be possible for everyone since the many dictates of logic, that don't really belong in Lost, by the way, would likely demand that they abandon the quest and cling to the logic they enjoy. Lost was not a show that was meant to be entirely logical since so much happened that defied rational thought and drew heavily from supernatural and very unnatural sources. It's easy to say that it was interesting and entertaining to the fans though, no matter how confusing it was overall. Funnily enough, this is all that people talked about sometimes since the average viewer was stuck on the show and yet couldn't help but sit there with their jaw partially open as though ready to ask a question but not certain just what they should ask and whether or not it would make sense in the long run. Lost was by far one of the most confusing shows as it almost made it a point to confuse its fans and keep them on their toes.
The theory about Ben being a spirit is, amazingly, one of the least crazy things about the show to ever emerge since if one watched Lost from beginning to end it's likely that they were just as confused as anyone else and could only put so many pieces together before getting confused once again. And these are the fans, who were watching, analyzing, and otherwise studying the show for each and every season. It's true, the theory about Ben is kind of tame compared to others that have been made about the show.