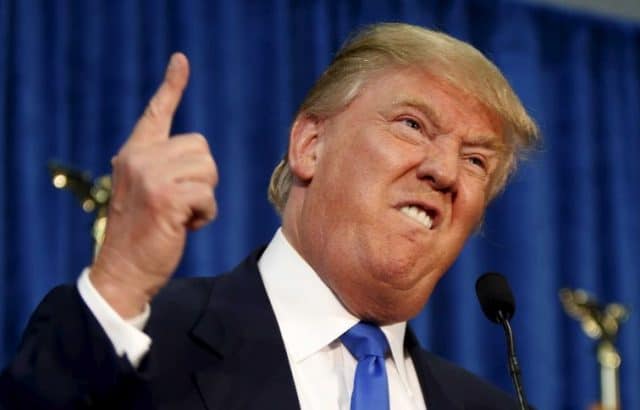 Alright. It's time to take a break from politics and just laugh for a moment. Can we do that people? Is this possible? I know there's going to be a storm of Betsy DeVos stories covered on the news and late night tonight. I'm fully aware that the media, including us, will swarm your screens with quotes, videos, opinions, and everything else under the sun. However, I'd like to just take a moment to appreciate something incredibly simple. Something that hits our primal comedic spots.
You know how you just laugh when someone trips and falls (as long as they're not hurt)? You know how you just laugh if your child makes a funny noise because of a bodily function? This video of Donald Trump saying "bing" just hits that same core. There's no thinking involved. There's no analysis. It's just funny.
While it's sad that this is the President of the United States who is saying "Bing" it's still pretty funny. The folks at Vice news put this together and it's called "21 things that President Trump says make a "bing" sound." It's a minute long. It won't make your life any better but certainly won't make it any worse.
After you watch this video you can go about your day in any way you please, but admit it, this is fun to watch.
Tell us what's wrong with this post? How could we improve it? :)
Let us improve this post!