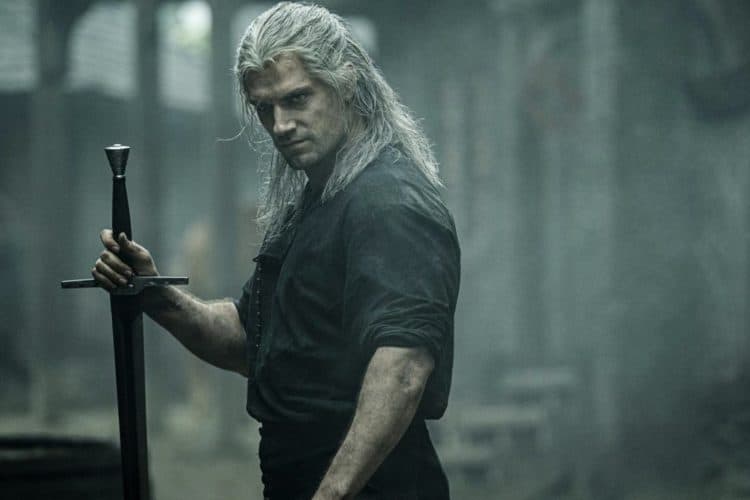 Anyone trying to say that there's anything wrong with this version of The Witcher being set to Black Sabbath's song War Pigs would just need to stop…just stop talking for a moment until a bit of common sense returns to them….and then perhaps apologize. All joking aside though the editing done for this video is great since it takes many of the most action-packed and deadly moments of the first season and packs them into what amounts to a great and impressive montage of the best moments of The Witcher from season season 1. Sorry to those that might have missed seeing the bathtub scene that was so highly regarded, but it obviously didn't make the cut for a few very likely reasons. But for those looking to drool over Geralt there was still plenty of action that made Henry Cavill look particularly awesome and the characters of Yennefer and Ciri take on an otherworldly feel that is in keeping with their place in the story. Any that have read the books know very well that despite this being a great story there are moments in the books when the action is notably absent and the narrative tends to drag on a bit, but so far the Netflix representation of The Witcher is nothing but great since it's focused very intently on the main characters and the very different worlds in which they exist.
Geralt's life does appear to be little more than one conflict after another as his position as a Witcher sets him apart from other human beings and his gruff demeanor tends to keep him very lonely apart from the few people that he does converse with. Yet for as deadly as he is it's kind of interesting and even uplifting to know that he has limits and can't take on the world all by himself, meaning that Cavill willingly traded in the invulnerability of Superman for a character that's definitely tough and can hold his own in many a fight, but is still flawed enough that he can't always come out without a scratch, and he definitely can't win every single fight he gets into either due to the overwhelming power he might be facing or the fact that he might be facing a small army. In other words Geralt is not a superhuman killing machine that can go day and night and look fresh and relaxed the next day. He can be hurt, he can be wounded, and he could be killed if things went that far. He has no illusions of immortality since he's fully aware that he can die if things go sideways. But he's also well aware of how much damage he can do and will do if anyone tests him in such a manner. And to be fair, Geralt has gone up against some very nasty creatures just in the first season, and there's only more coming in the seasons yet to be realized since the job of a Witcher is never fully done obviously, even if there are no monsters to fight it would appear that there are plenty that take issue with what and who he is.
Then of course there's Yennefer and Ciri, the latter who is proving to be, thus far, a rather uncontrollable commodity since her back story, no spoilers, is shaping up to be something quite unique and even world-changing if the show is going to be stick closely to the books. Ciri is still young however and requires a lot of guidance since she has no real idea how to fight and is still likely to be reeling from the death of her grandmother and loss of her home. Yennefer on the other hand is a different matter altogether. She was given up by the man she called father and in turn gave up a lot to become one of the most powerful enchantresses around. Her temperament is something that can fluctuate quickly and without warning and her passion for Geralt is something that, in the books, is just as volatile as it would appear on screen. Still, it's also been shown that she is quite taken with Geralt no matter how the season ended. Season 2 is going to have to work pretty hard to top what's already been seen, but there's a lot of faith that it will happen and that The Witcher will continue to be one of the favorite shows on Netflix if not THE favorite show. Of course one has to remember that it's going to still be competing with The Mandalorian on Disney+, as the two shows were released close to one another and definitely caught the attention of many a fan.
But seriously, I had to watch this video a couple of times as it was just too great to watch only once.
Tell us what's wrong with this post? How could we improve it? :)
Let us improve this post!