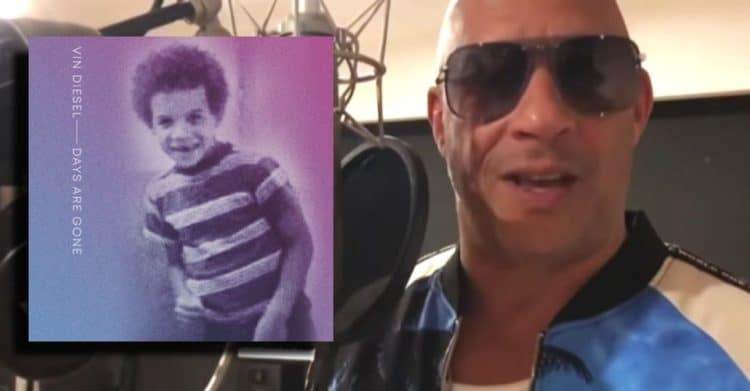 No offense to Vin Diesel, but he really needs to stick to acting since he doesn't have the singing voice to make a career out of it. The sentiment behind it is probably pretty touching, but otherwise, it's all a matter of opinion, and to be honest, if he wants to branch out then he might need to start doing more dramatic roles or turn to horror since his voice just isn't as great as some people are saying. It's a bit surprising to hear folks lauding him for having a unique singing voice since in reality this just doesn't sound like anything that unique. Some people might be ready to fight the moment that anyone says anything that's not laced with positive vibes about Diesel, but it's hard not to be honest with this one since he does not have a great voice, and anyone that's saying that he does is either being nice or deluding themselves. It's not out of a desire to be mean that this is being said, it's out of personal preference keep in mind, and everyone has their own. But Vin isn't a bad actor and he's taken on some great roles in his time, but maybe it's time to branch out, do some TV spots, take off in the direction of horror, become a more dramatic actor, and perhaps stick to singing away from the mic.
The truth is I can say what I like just as much as anyone else, it won't make a bit of difference when it comes to a singing career that Vin might be trying to build. Here's the fact, he's a famous movie star that might be trying to branch out and do a few other things, and he has the clout and the money to make this happen, and he has plenty of fans that are going to think that anything he does is simply golden and won't say a thing against it. But the man has a voice like a bullfrog and it comes through with his singing. See how that works? A person can have an opinion and it won't need to make a bit of difference to anyone when it's voiced, even if it's not in agreement with the majority. Vin Diesel is a great action star and he's been making a career out of it for a while now, long enough that he's easy to recognize and that many people know what their favorite Vin Diesel movie is. But really, how many people know him for his singing? Obviously, he's doing something he feels passionate about and has been told he's good at, so trying to break him down is kind of pointless, but stating an opinion is quite a bit different than attempting to state that someone should give it up.
Maybe he'll continue to wow people in this manner and folks will keep thinking that he's a multi-talented individual that can do far more than just look tough and drive fast cars in the movies. But the truth is that Diesel is definitely different off-camera than when he's on since it's been proven by many pictures and it's been established that he's not the same tough guy that he's portrayed in so many movies. The guy has a definite sensitive side to him and it comes out pretty easily in moments like this and many people are glad to see it since it reminds them that he's human and not some unstoppable, rough and tough individual as he portrays in the movies. This is definitely what managed to get him the attention that he needed in order to jumpstart his career since his turn as Riddick in Pitch Black really established him as the tough as nails killer that would eventually gain the attention of so many people. Over the years that tough-guy image has remained firmly in place, but with his ability to turn in roles in The Pacifier and as Groot in Guardians of the Galaxy it's been seen that he has a lot more to offer than just the tough persona that a lot of people know him for. At this point, his singing career isn't quite what a lot of people would call phenomenal, even if it's a matter of opinion, but it does sound as though it's something that he'll continue to cultivate and that will keep him from being one-dimensional.
Like it or not he's always going to be seen as Riddick, Dom, or Groot since these are the roles that he's been the most effective in, but it's easy to think that his fanbase will continue to realize that he has more skills available to him than just growling and being some big, brooding tough guy that knows how to inspire people through one character or another.