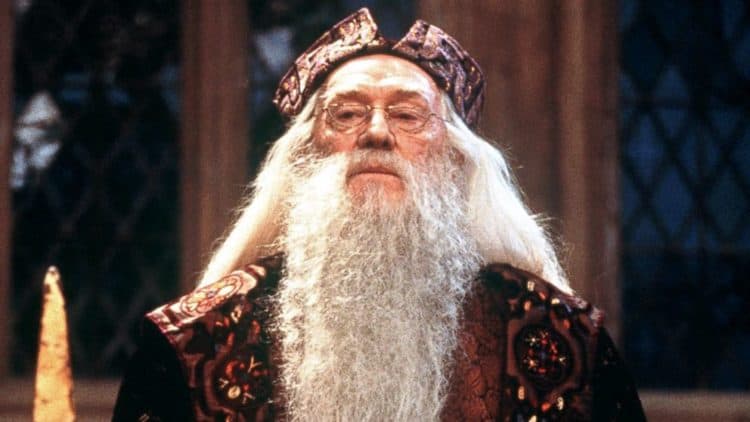 If there's anything that can get you through a rough time, it's an inspirational quote from someone special. Call me a nerd, but I've heard the most amazing quotes from the greatest mentors from movies. From the most heartfelt, to the ones that just get you pumped, I've picked the top ten greatest quotes from the best movies mentors. So if you like fantasy movies, sports movies, or even science fiction movies, you might already be familiar with some of these. Hey, there's no shame in being inspired by fictional characters.
Let's jump right into this and get inspired by some words of wisdom. Y'all might want to grab a box of tissues.
10. "Don't Waste Your Life." Ho Yinsen – Iron Man
All it took was four little words from a dying friend to turn Tony Stark into a different man. When they first met, Tony was just an arrogant, apathetic billionaire playboy who didn't care much about the rest of the world. After a spending several months building his first Iron Man armor together, however, Yinsen forced Tony to confront his own mortality and convinced him that he could make a different legacy. Yinsen believed in Tony so much, he willingly sacrificed himself so he could escape. His final words were short and simple, but it really hit Tony hard.
For him, it was simple: he should use his intelligence for the good of humanity and not to create weapons. For us, it could mean many things, but it all boils down to one crucial lesson: always strive to be the best you can be. That's the lesson Tony Stark took from it, and he became the greatest hero in the Marvel Cinematic Universe. Yinsen wasn't around in the MCU very long, but he certainly made one heck of an impact.
9. "If you're nothing without the suit, then you shouldn't have it." Tony Stark – Spider-Man:Homecoming
Speaking of Tony Stark, Yinsen's great mentor skills clearly rubbed off on him. The best example of this is when he teaches young Peter Parker a lesson on humility. After Peter's recklessness nearly gets himself and others killed, Tony orders him to return the Spider-Man suit. When Peter says he's nothing without the suit, Tony retorts by telling him he shouldn't have it then. The most striking thing about this message is that it's more than teaching Peter about humility. What Tony was basically saying is that he himself must be the true hero and not always rely on others. What happened after Peter lost his suit? Well, he did better in school, mustered the courage to as Liz to homecoming, and above all else, he found his inner strength that will make him a great hero. Now that's a lesson we should all learn.
8. "Don't think you are, know you are." Morpheus – The Matrix
Morpheus threw one heck of a curveball when he revealed to Neo what the Matrix was. Not a great way to start their mentor/student relationship, but he eventually earned Neo's trust. Their best moment was when they were sparring in the virtual dojo, as Neo wanted to show off his newly found kung fu abilities, Morpheus simply held back and smiled. The thing is, Neo was indeed better than Morpheus and Morpheus knew it. Neo was simply just thinking too much and that hindered his ability to fight like a superhuman ninja. Yeah, it's weird Matrix logic, but Morpheus got him to stop thinking and just do it by telling him to just know he's good enough.
The overall message that Morpheus is saying is simple: if you're thinking you're good enough to do something, you're just doubting yourself. The best way to go about it is to know that you can do it, and you'll succeed.
7. "For person with no forgiveness in heart, living worse punishment than death." Mr. Myagi – The Karate Kid Part II
Out of all the things Mr. Myagi has told Danny LaRusso, the one that hits hard the most actually has little to do with karate. John Kreese is a guy who certainly deserves a beating, especially after assaulting his students and Myagi himself. However, Myagi chose to be the bigger man and passively subdued him without hurting him any further. Danny didn't quite agree, but Myagi assured him that forgiveness is stronger than hate. This lesson would stick with Danny, especially when he fought Chozen at the end and dealt with him the same way Myagi subdued Kreese. This lesson is probably the best thing Mr. Myagi taught Danny, because not only did he teach him to fight, but to be a better person.
6. "The force will be with you, always." Obi-Wan Kenobi – Star Wars: A New Hope
Obi-Wan's posthumous words to Luke Skywalker were words of reassurance and faith. What's so inspiring about this quote is that it can be interpreted in several ways. When Obi-Wan talks about the force being with Luke, you can take it as a form of higher power, or just something as simple as a deceased loved one still being with you. I believe Luke believed it was a combination of the two and it really assisted him throughout his journey. Put the sci-fi mystical bond of the force aside and think of it as just something that you can have with you that will never make you feel alone. That thing will make you powerful and fearless, no matter where you go.
5. "Why do we fall? So we can learn to pick ourselves up." Alfred – Batman Begins
Yeah, Bruce's father actually said these words first, but when Alfred said it, it was just the push he needed to save the day. The message of this lesson isn't just a reminder to not give up, but to accept that we will all fail somewhere at some point, but that experience doesn't mean we should just quit. Failure teaches us to be stronger and should push us to do better. This is how Bruce Wayne became Batman and how he learned to become a great hero. It also cemented how Alfred was more of a father figure to Bruce than his actual father. Sorry, I just can't get enough of the Alfred and Bruce Wayne relationship.
4. "It's not about deserve, it's about what you believe." Steve Trevor – Wonder Woman
Out of all the movie mentors I have mentioned, Steve Trevor is probably the most unqualified. He's still a young guy himself and had trouble showing Diana the ropes of the modern world. However, their final discussion was a heated one, but Steve teaches her the ultimate lesson about what it means to be truly human. Diana lost faith in mankind, but Steve reminded her that she should always fight for what's right because it's what she believes in. If it wasn't for Steve, it's likely that Diana would've sided with Ares and brought the end of mankind. His quote teaches us that we should stick to what we think is right, no matter what others might tell you. As a result, the great Wonder Woman of the DCEU was born.
3. "Just because someone stumbles and loses their way, doesn't mean they're lost forever." Charles Xavier – X-Men: Days of Future Past
Well, Charles Xavier did unfortunately lose his way, but this quote from the Days of Future Past movie really hits. Professor X was always the kind of guy who could cheer someone up after going through the worst tragedy. He proved this by even inspiring his younger self to become the man he would eventually become in the future. What makes this quote so inspiring is that it basically tells us that we can never be perfect. We can have a bad moment, make mistakes, act out of anger, but that doesn't have to shape who we are. Professor X's quote encourages us to move past our bad decisions and that we can always choose to be better. I'm still sad he had to die a second time.
2. "We must all face the choice between what is right and what is easy." Albus Dumbledore – Harry Potter and The Goblet of Fire
Forget about what's right and what's wrong, Harry Potter's great mentor, Albus Dumbledore, teaches us that there's an even more difficult choice. Harry always looked to Dumbledore for guidance, and he always got words of wisdom and understanding. So when Dumbledore told him he will one day face the choice between what is right and what is easy, it spoke some serious volumes. People will often take the easy way out because it's simply the easy route, but what do we gain from it? We just chose that route because we didn't want to challenge ourselves and achieve something greater. Perhaps the other choice doesn't always have to be the "right one", but it will lead us to a better path. This is what Dumbledore was really telling Harry and it eventually paid off for him.
1. "Some believe that it is only great power that can keep evil in check, but that is not what I have found. I have found that it is the small everyday deeds of ordinary folk that keeps the darkness at bay. Small acts of kindness and love." Gandalf – The Hobbit: An Unexpected Journey
Man, this was a tough one. I can make a list of the best Gandalf quotes, but this particular one really hits me. Gandalf has always been one of my favorite fictional characters and for good reason. Not only is he a mentor to Frodo, but literally everyone around him. They idolize him, heed his words of wisdom, and follow him to the deepest, darkest places. The thing is, he doesn't have to give inspiring speeches to do so. Instead, he draws people to him by encouraging the most common of folk to be the best of themselves. What he says to Galadriel proves this, because he confesses that he believe in the most smallest acts done by ordinary people. It's why he has faith in Bilbo and Frodo, and it's why he admires the Hobbits.
To Gandalf, you don't have to be a brave and strong warrior to be a hero. You can be the most ordinary of folk and do small acts of kindness to make the world a better place. This is something Gandalf inspires everyone to do and it's why he's one of the wisest movie characters ever.
Final Thoughts
Anyone else crying? It's quotes like these that should remind us that we watch movies for more than just entertainment. These mentors can inspire and give use more words of wisdom than many people in our actual lives. Are there any quotes you think I missed?