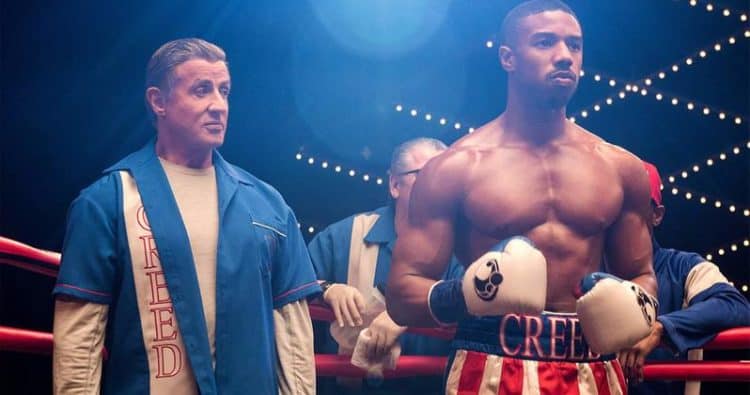 There's no big secret as to why Sylvester Stallone isn't going to be in Creed 3, it's no longer his story. To explain this a little further, it's important to note that Rocky had a lot to do with getting Adonis Creed in fighting shape and to the point where he wasn't just an angry young man seeking to make a legacy that was bigger than his father's, but a real champion. Rocky did that, his own expertise and fame made Adonis shine, but Creed 2 was about fighting an old battle that had been brought to Rocky's doorstep in the form of a challenge for Adonis. I know, that sounds confused, but it's the truth since Ivan Drago and his son came looking for a fight, and since Rocky was connected to Adonis the Drago's figured the best way to strike at Rocky was through his protege. They found it easy enough to beat Adonis when he was still too over-confident and intent on looking past Drago, but after Rocky helped him back to his feet, Adonis did one of the most important things he could to continue forward, he started building his own legacy by taking down Drago and in some way surpassing his father, not for Rocky or Apollo, but for himself. That's a big reason why this next step in the journey has to be his, and no one else's. Michael B. Jordan had this to say via MovieWeb when asked about why Stallone wouldn't be around for the third movie:
"Yeah, I think that Sly let it be known that he wasn't coming back for this one but I think, you know, his essence and his spirit… there's always going to be a little bit of Rocky within Adonis. But this is a Creed franchise, and we really want to build this story and this world around him moving forward. So, it's always respect and always a sh*t-ton of love for what he's built, but we really want to push and navigate Adonis forward and the family that he created. So, hopefully you guys will love what I'm thinking… what we're cooking up. I think it's going to be something special."
Stallone actually made it known that he was retiring the character a while back, but apparently he wasn't any more ready to do that than Rocky was to retire in the self-titled movie Rocky Balboa when he decided to take on Mason Dixon. It's easy to groan and roll your eyes when thinking that Stallone had no real intention of retiring the character but was simply looking for another hook that might allow him to bring the character back for another run. He'd still be acting as a trainer, but it sounds as though he wants to bring Balboa back to serve as an elderly trainer to another potential great. So far that movie hasn't been given the green light, but Stallone is also thinking of creating a young Rocky Balboa series to show what his character was like growing up, which isn't the worst idea ever but makes it clear that he's not ready to give the character up just yet, no matter if he gets denied. It does feel as though Rocky should finally be shelved and allowed to rest before someone decides to start thinking of a way to reboot him and come up with another saga for the character. That doesn't feel likely, but these days one never knows until the mistakes are in the process of being made. As far as Creed goes, Jordan has a good deal of pressure on his shoulders to make things work since he'll be directing and acting in the third movie, and will likely have a lot of people looking to him to see if he can create a legacy that will be even half as potent as Rocky's has been.
So far Creed has been able to draw a lot of attention, which is a big plus, but one has to wonder what the next challenge is going to be, and if it's going to be along the lines of something that we've seen before or if Jordan is going to find a new direction and take things in a direction that people aren't expecting. There's a lot of hope that he'll be able to do something great with Creed, but there's also a lot of doubt on the table as well, since for four decades Rocky was the top fighter when it came to the movies, no matter who came along. He was the guy that everyone thought about when it came to boxing since he created one of the most compelling stories that people had ever seen, and was the kind of character that a lot of people related to. It's up to Adonis Creed to be the kind of guy that people will want to watch.