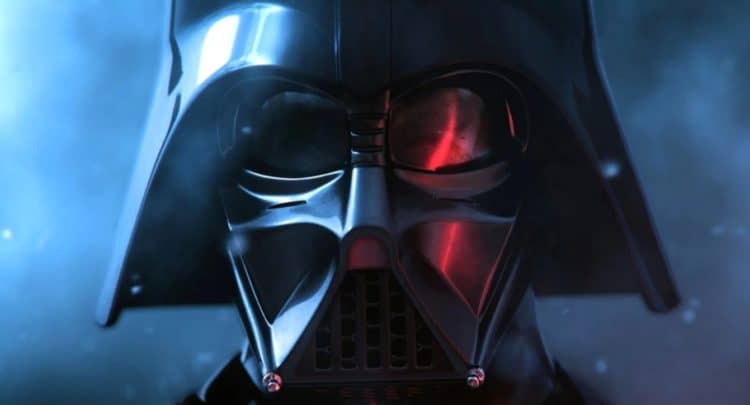 There are some musical pieces that kind of need every single beat they possess to sound right and the Imperial March is definitely one of them. Without every other beat, it sounds almost like something one might hear in a Mel Brooks movie that would announce the bad guys are coming. It's a little over the top for such a thing really, but it simply sounds odd when only half of it is there. Since it was created the Imperial March has been the kind of tune that is meant to inspire dread in the minds of those that hear it, but some people can't help but feel that it's impressive and speaks of order amidst chaos, albeit a very strict type of order with a dictator at the head of the table that's bound to play a 'my way or no way' kind of game. It's been more than apparent that a lot of people have favored the Empire over the Rebellion over the course of Star Wars history, and while there are a lot of things that the Empire has had that the Rebellion didn't it's still kind of hard to see some people favor the Emperor and Darth Vader and their followers over those that are fighting for freedom. Of course, there are plenty of ways to break this down that might make it easier to understand.
The Empire professes to be about order and justice, but the manner in which they go about getting it is often extreme and unduly harsh since they seek to subjugate those that show any form of resistance and keep those that submit under a very tight hold that doesn't allow them to do or say anything that the Empire doesn't agree with. On the other hand, the Rebellion is often an 'all or nothing' group that professes to be about freedom and fighting for what's right, which is attractive since it allows people to simply be themselves and say and do what they will. While the Rebels are all about the freedoms that so many take for granted, they aren't squeaky clean when it comes to getting them, as was proven in Rogue One, when Cassian Andor showed that he has a dark side that many would say is justified by his circumstances. If any movie helped to muddy up the waters between the Rebellion and the Empire, it was Rogue One, since it made the point that there really are no white knights in the Star Wars universe, as even the Jedi Knights were flawed in a number of ways.
Rooting for the Empire doesn't make a person a villain, it does mean that they might enjoy rooting for the bad guy in a fictional movie, which is a thing to be fair since plenty of people do it. Supporting the Rebellion also doesn't mean that an individual is a decent person since like it or not, there are plenty of things wrong with both sides that neither wants to admit to since both sides happen to think that they're in the right more often than not. The story of Star Wars is one that a person really needs to step back from if they want to find any sort of balance in it since getting caught up in either side in any way creates a level of bias that's hard to avoid given that both sides can be very convincing in their own ways. If anything, the story is one that makes it clear that the line between good and evil is sometimes very clear, and at others hard to decipher since the moral implications that take place are sometimes a little difficult to discern in their entirety. In other words, what's right isn't always right, and what's evil isn't always the worst evil imaginable. It might be hard to fathom that all that can come from listening to the Imperial March, but when one has heard something enough times and been able to think on something like this for long enough, the lessons start to sink in that what we discern as good and bad isn't always as cut and dried as we would like it to be.
But listening to the Imperial March with half of the content missing is kind of comical really since it might bring to mind a bunch of bumbling stormtroopers that keep tripping over one another or look absolutely ridiculous as images of their half-wit commanders and lieutenants trailing after them, or strutting in front of them, complete the image. Of course, that's one perspective, since others might get an entirely different image in their heads when they hear this. It's all a matter of how one thinks when bringing Star Wars to mind, since to be fair, some people would simply say that it sounds funky and leave it at that.