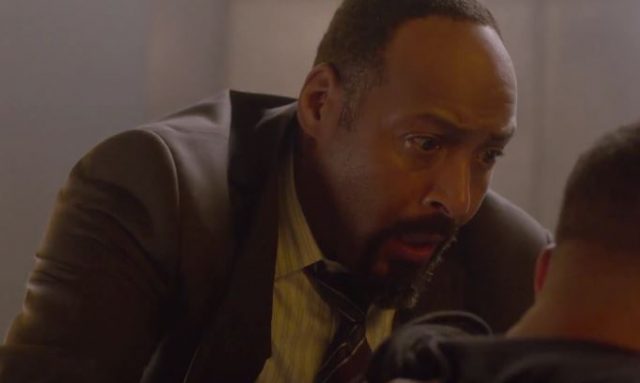 It appears that we'll have to wait until tonight's episode of The Flash airs to see what actually happened to Barry after last week's particle accelerator explosion. However, the sneak peek below from this week's all-new hour, titled "The Runaway Dinosaur" and directed by comic-book enthusiast and feature film director Kevin Smith, does give us some insight into how both Wally and Jesse are doing after the incident.
As fans will remember from last week's episode, Wally and Jesse had escaped from the room that Joe and Wells had stuck them in to keep them safe from Zoom just as the accelerator exploded. The explosion appeared to give them Flash-like abilities, but even though we soon may have two new speedsters joining Team Flash, neither of them looks very ready to be a part of the fight against Zoom right now, especially Jesse, whose heart isn't beating in the clip below.
Will Wells find a way to save Jesse, or will she recover on her own? Why did her heart stop beating, but Wally's didn't? And are the two of them the key to bringing Barry back from wherever he went (because we all know that he's not dead)? We'll have to wait and see how it all comes together in tonight's Keven Smith-directed episode.
The Flash airs Tuesdays at 8 p.m. on The CW. Check out the clip from "The Runaway Dinosaur" below:
KEVIN SMITH DIRECTS — With Barry (Grant Gustin) gone, the team must figure out a way to handle the return of an old enemy — Girder (guest star Greg Finley). Realizing Girder is retracing his steps from his last attack, Iris (Candice Patton) volunteers to act as bait to trap him in S.T.A.R. Labs. Meanwhile, Barry fights to return to his old life. Kevin Smith directed the episode written by Zack Stentz.
[Photo via YouTube]