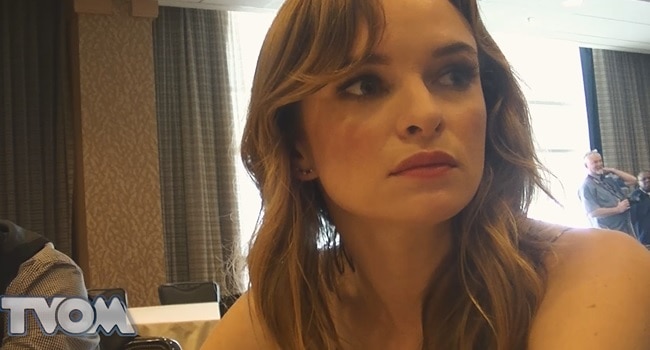 The end of The Flash Season 2 marked as the beginning of the adaption of an iconic DC Comics' storyline as Barry Allen (Grant Gustin) decides to go back in time and save his mother from being murdered by the Reverse-Flash. But by doing so, the universe around him will forever change as a consequence of time travel and that will be playing a large theme in the third season of the show.
Last week at San Diego Comic-Con, TV Overmind participated in The Flash Press Room with several outlets to chat with the cast and crew behind the show to get some insight into what is coming in Season 3. Danielle Panabaker, who plays Caitlin Snow, one of the core Team Flash members, was one of the great talents that we got to speak with as she gave some teases about Flashpoint coming into Season 3.
Highlights of the interview:
-Whether or not she would like to see Caitlin re-build her public scientific career outside of Star Labs after the events in Season 1 due to Eobard Thawne.
-The hopes and dreams she like to see happen through Flashpoint possibly.
-What DC Comics show she hopes to visit next this season.
-When and how she learned who Zoom really was as well as about the real Jay Garrick.
[youtube https://www.youtube.com/watch?v=Zibmpfug1sM]
The Flash Season 3 begins on Tuesday, October 4 at 8/7c on The CW. Stay tuned for more roundtable videos of the cast and producers in the next few days right here at TVOvermind. What are you most looking forward to in the third season of The Flash? Are you excited to see Flashpoint and Caitlin's arc in Season 3? Let us know in the comments below.
Make sure to check out our other The Flash round tables from San Diego Comic-Con as well: Tom Cavanagh (Harrison Wells) – Keiynan Lonsdale (Wally West).
[Photos via YouTube]