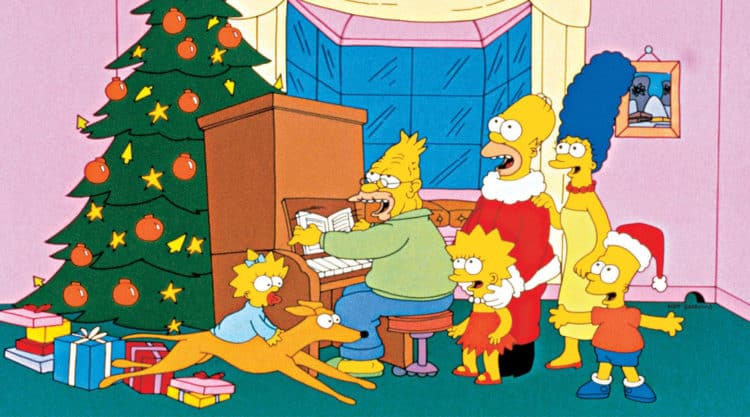 One thing to note when comparing the musical scores from cartoons in the 1920s to now is the complexity as things have definitely taken a big upswing in the movement of each piece and how different the feel of each piece has become. Obviously it's fair to state that for their time, cartoons such as Popeye and various others that were popular back in their day were given the musical treatment that was adequate and used more to introduce them, rather than try to tell the story of how they came to be through the music. Mary Ann Skewers of Animation World Network tells more about this process in an interesting way. That might sound a little confusing but really when one listens to the music without really knowing what it goes to it's possible to hear how the music goes further into the story and covers more depth than those that have come before. It does make a person wonder how many people think about the music that accompanies their cartoons since depending on what kind of cartoons a person watches the music alone can evince a pleasant feeling of nostalgia that takes a person back to a time when the cartoon meant a great deal to them, which means that it still does in some way. Those of us that hear something such as the Popeye or Mighty Mouse theme might actually laugh since we can recall watching reruns of the old shows and getting a good feeling from them since they were after all meant to be entertaining and in some cases inspirational no matter how much the subject matter might appear to be controversial these days.
As the music changes throughout the years according to the pianist's selections it's obvious that the tone changes as well, going from light and less descriptive to more serious and even colorful in a way as more and more notes and working parts have been stacked together to create what is essentially a mini story within each intro. How many of us can say that we would recognize such favorites as Ducktales and X-Men from back in the day? Even the theme from Gummi Bears might be recognized by a lot of people since at one time it was a part of the Disney block of cartoons that was featured after school and on Saturdays. These were the cartoons that a lot of us idolized back in the day and would sit and veg out to for no other reason than because they made us laugh and in some ways taught us how to behave as rational and caring human beings. It's still odd at times to think that cartoons carried such messages since a lot of them were designed to do little more than be a source hilarity and fun. Anne-Sophie of Deezer could explain this a little more if you're interested. After all we didn't learn a whole lot from Looney Tunes and Tom and Jerry that our parents would want us to repeat, but with other shows that depicted the moral conundrums of the characters and how they reacted to the world around them it became evident that we were being shown lessons in how to behave and how the world around us would work if we were to respect each other. Those that didn't get this lesson out of said cartoons are likely those that were in it just for the entertainment value, and while that's all well and good it's also a testament to the cartoon industry being able to get people to simply shut their brains off for a half hour at a time.
The music definitely changed from the more repetitive and less challenging notes to something far more accurate for the times as by the 80s it almost felt as though it was staring to become repetitive again and largely synthesized in a way that was pleasing to some but felt very artificial to others. All in all though these were the sounds and the cartoons that we grew up with so at that time it's fair to say that we didn't notice it as much given the fact that we were likely too busy being entertained to notice the difference. Looking and listening now though it's enough to bring a smile to a lot of faces since those memories come flooding back with the music and we get to actually think about why the music was able to make us feel the way it did. Scott Duncan of The Baltimore Sun could shed a little more light on this subject. The changes in the music of the cartoons back then as opposed to today isn't drastic in a dramatic sense, but there is a definite progression as the years have rolled on and things have changed. Where once the music was just meant to open up each episode and basically stand as a marker for the cartoon, now the intro music tells more of a story that is used as a kind of description of what we're watching.