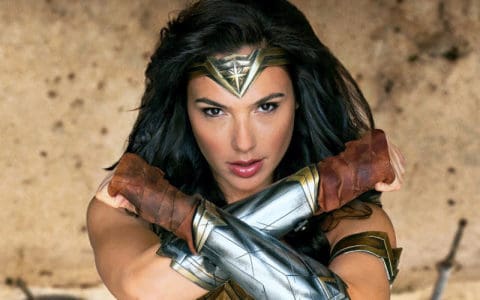 The 2020-21 classes for NBC's Female Forward Program were officially opened alongside the company's Emerging Director Program. The primary purpose of these two pipeline programs was to maximize diverse inclusion in episodic directing. Ideally, the Female Forward program strives at achieving gender parity for the director's position while the Emerging Director Program centers on ethnically diverse male gender non-binary talent. In this post, we shall take an in-depth look at the details behind NBC's Female Forward Program.
A Brief Overview of the Female Forward Initiative
The 2016-17 season saw only 21% of scripted TV episodes led by female directors at NBC. The female Forward initiative aims at addressing this problem by offering the female directors the same opportunities as their male counterparts. The company believes that it can achieve gender equality by systematically adding more skilled women in the category of Scripted Series directors. According to The Hollywood Reporter, the program gives the selected candidates the chance to shadow at least three of NBC's series episodes.
Besides, their experience leads up to an in-season commitment for each candidate directing at least a single episode of the series shadowed. NBC partnered with Lesli Linka Glatter, a celebrated TV director, to shepherd the Female Forward initiative alongside the company's executives. Glatter also chairs the advisory council of admired directors, and together with the council members, she facilitates the selection process, advises and mentors the program's finalists.
Female Forward's Advisory Council
The long-term impact created by the Female Forward program on participant's careers depends on establishing vocal advocates within the TV industry. Hence, to solidify such a community, NBC appointed an advisory council of acclaimed male and female TV directors. This council is committed to ensuring impactful change geared towards gender parity in the industry. Their input is essential in helping the Female Forward directors cultivate successful career paths. The advisory council is chaired by Lesli Linka Glatter, a long-time mentor to women professionals in the industry. As key decision-makers in the program, the committee manages the selection process, provides mentorship and offers advocacy for program directors. The council's executive advocates include:
1. Lisa Katz (Co-President, Scripted Programming)
Katz is a renowned TV executive who was promoted to the co-presidency role in NBC's Scripted Programming in February 2018. In her capacity, she's responsible for NBC's drama and comedy development, current programming, diversity programming, and diversity. She joined the company in July 2016 as the Drama executive Vice President, overseeing purchase and development of one-hour projects and shepherding first seasons of new dramas.
Furthermore, she's been vital in developing hit series, including Good Girls, Manifest, and New Amsterdam. She has held many other distinguished positions before joining NBC. With her husband Dan, Katz resides in Valley Village with their two sons.
2. Tracey Pakosta (Co-President, Scripted Programming)
As a Seasoned executive, Pakosta rose to her co-presidency role in Scripted Programming in February 2018. In her capacity, similar to Katz, she's responsible for NBC's comedy and drama development, diversity programming initiatives, current programming, and diversity. In her previous position, she acted as the Comedy Development's Executive Vice President in the company since May 2015.
In her role, she has developed several celebrated series such as Superstore and The Good Place. Before joining NBC, she worked as Executive Vice President at Universal Television, leading the Comedy department. Prior to this, she worked in other prestigious firms and notable companies. Alongside her husband Jeff, Pakosta resides in Calabasas, CA, with their two sons.
3. Karen Horne (Senior Vice President, Programming Talent Development)
Horne is NBC's and Universal Television Studios' Programming Talent Development and Inclusion Senior Vice President. She is responsible for directing behind and in-front-of-camera primetime diversity programs for the two companies. She also oversees programs such as Female Forward initiative, Emerging Directors, NBC's Late-Night Writers Workshop, among others. Her rich resume features a wide range of disciplines, including Creative Affairs Director at IDT Animation, overseeing the implementation of Nickelodeon's Writer Fellowship Program, and the Director of Walt Disney's Development and Special Projects. Before NBC, she worked at Black Filmmaker Foundation as Director, West Coast. Prior to this, she has worked in many prestigious firms in the US. According to Lesli Linka Glatter, TV Director and Chair of the Female Forward Advisory Council, directing isn't an easy road for everyone. Regardless of gender, it's not for the faint-hearted, but even harder for the women in the industry. There is no even playfield; that's why there is a need to keep pushing the doors open. Now's the time for women to seek change and quit talking.
Female Forward Program Advisors
The Female Forward initiative wouldn't be a success without the capable input of seasoned advisors onboard. They're a mixture of both male and female professionals. They include Norberto Barba, Ruben Fleischer, Liz Friedlander, Pamela Fryman, Nisha Ganatra, Peter Horton, Jaffar Mahmood, Gail Mancuso, Ken Olin, Sharat Raju, Julie Anne Robinson, Millicent Shelton, and Michael Spiller. Their Professional input in different facets has seen the Female Forward program realize its current success.
NBA Accepting Submissions for Female Forward Initiative
Recently, NBC officially opened doors for submissions of the 2020-21 Female Forward initiative. Alongside their Emerging Director Program, NBC's Female Forward initiative is set to increase diversity in representation of episodic directing while aiming at achieving gender parity. According to Jenifer Salke, NBC president, these programs are responsible for adding at least ten working females in the unbalanced pool of TV directors every year. After submissions, the finalists get the chance to shadow on NBC's Scripted Series with a guarantee of in-season engagement directing at least one episode in the specific series they shadow. As of now, the submission window is still open until November 3, 11:59 pm.
Submission Requirements
All submissions for the Female Forward program, must include:
A recommendation letter from a non-talent representative director's advocate.
A resume outlining a detailed directing experience
A reel with the summary of the director's work
Three completed work samples
Answers to the two essay questions
Bio
Finally, those applying for the Female Forward program must have previous background in directing to submit. Besides, they must be legally eligible to work within the US. The applicants in the Female Forward initiative must identify as "Female" and "Gender non-binary" or "Male" when applying for the Emerging Director Program.