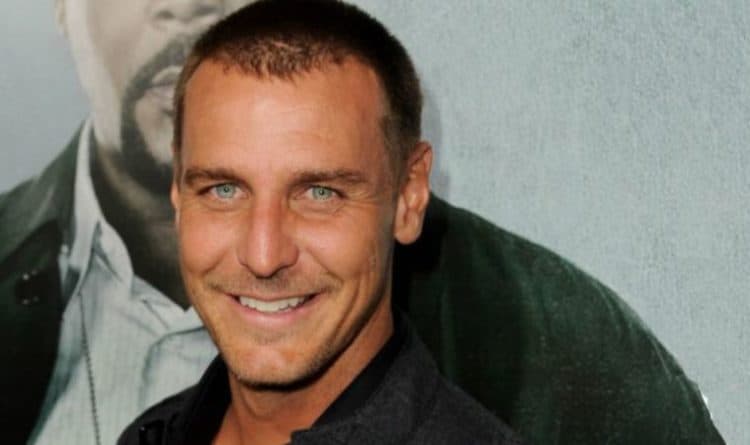 The Bold and the Beautiful fans are not the kind of soap fans who see too many faces make up one face. You know what we mean? We mean, the show is a show that is really big on keeping people around for a long time. They don't have too many people leave and take over new faces for the role. There are not as many recasts around here as there are on other shows, and that's something fans love to love. There is so much that might make this show better than others, and this is one of those things. However, there is one character who has changed a lot since he showed up for the first time in 1987, and that's Thorne. He's had a lot of faces, and we are wondering which one you think is the best. We'll share with you who played this man, and you share with us in the comment sections who you love the most in the role.
Clayton Norcross
He was the original. When the man appeared in the late 80s, he was the man who made the role a real one. He originated it, and it did well. He was a young man who was not happy with his life and the way it was going for him. He was always in the shadow of his older brother — who isn't even the child of his father. He was always being put second, and he was always unhappy about that. He did not do well in his life in many ways, and he was a man who always seemed to want what his brother Ridge managed to have for himself. He was simply not a fan of this man, and he hasn't changed much.
Jeff Trachta
He took over the role back in 1989. The original actor only did this for two years, but this one took over for seven years. He did a good job taking over the role and making us feel that he was the one who did it from the start. He lived the life of Thorne by making himself miserable and unhappy comparing himself to his brother all the time, and he always convinced us. He was a man who didn't have much to go on other than things that were not his, but that didn't stop him. He shared women with his brother and his father, and he wasn't even a little bothered by any of that.
Winsor Harmon
To date, he is the man who had the role the longest. He was there from 1996 to 2016. He spent a decade working his life as Thorne, and he might just be our favorite. It is his face we get to see when we think of him, and we love him in this role. He did some of the most dramatic acting of his time, and that made him the best in his time. He was not someone we thought would ever take over a role like this and not do well, but he was also someone who was given a chance to do things his own way. He's a nice guy, but he's also a man who has no more power in his life than anyone else in the role.
Ingo Rademacher
It's easy to love him in this role since we loved him for so many years on General Hospital as Jax. He is a stellar actor, a wonderful person, and he is someone who makes us happy. But, he is also someone who does things his own way, and he's already leaving. He will go down as the man who played this role the least amount of time at just under a year and-a-half, and that's sad. We do love him, but we also think that this specific actor was meant for bigger and better things. So, while he is our favorite actor of all four, Winsor Harmon is our favorite Thorne. What's your choice? Whom do you prefer to see in this role doing this work and being this man? We don't know what else to say other than that we are loving this character as a whole.