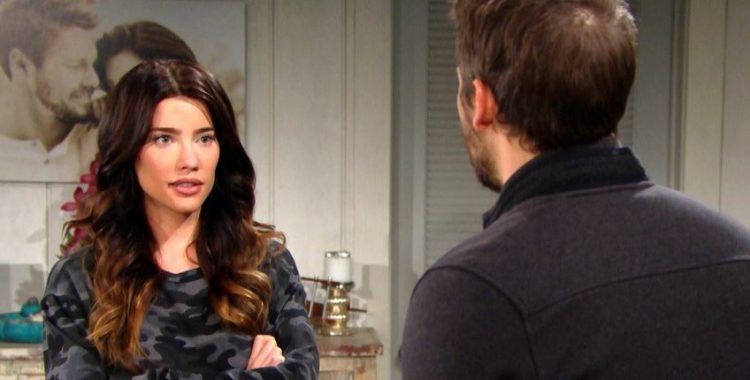 The Bold and the Beautiful fans are very excited about things working in LA these days, but one thing that's not working is Thorne's marriage to Katie. He's not happy with all the time that she is spending with her ex-husband, and he is especially unhappy with the fact that things are not looking good for him in any way as he spends more time with Bill, too. There's a lot that might go wrong around here, and there is nothing that anyone can do about that. There's nothing that we can make change, there is nothing that we can make sense of, and there is nothing that will work for him if he keeps harping on this. He's remembered his past with his own late wife, and it's taken him time to get over that. He loved her so much, but he's forgetting that this is not the same situation. Katie chose to leave her husband. She was not left when he died.
And he cannot get over that. On the other hand, Liam and Hope continue to struggle with the loss of their daughter, too. She was with them for nine months as Hope carried her, but they never got to meet her alive and well. She was not a baby who was able to live and be part of their everyday lives, and that feeling is one that they are not sure how to live with. They are heartbroken, horrified, and very upset by all of it. And we don't blame them. There is nothing that will bring them back from his, and their struggle continues every day. We do worry for them and their lives, and we can't figure out if they will find a way to get better or if it will only get worse for them.
What's Happening on the Bold and the Beautiful
How cute is #Wally supporting each other?? 💘 #BoldandBeautiful pic.twitter.com/YX4w6TugNH

— Bold & The Beautiful (@BandB_CBS) January 18, 2019
While her gift might have been received poorly — we have to commend her thought process. It's all kinds of bold and wrong, but we liked it. And we like that he will support her no matter what.
What's Next on the Bold and the Beautiful
https://twitter.com/BandB_CBS/status/1087001807434346498?ref_src=twsrc%5Etfw
Florence is new in town, and she's got a baby with her that Reese is trying to send out for adoption to Steffy, but she's also not stupid. She can feel that there might be something else going on and that he is using her in some way. She's not happy about any of this, but that does not mean she will not do anything and everything she can to work through what is bothering her. She's been in places like this before, but she's not really trusting what Reese has to say to her. She knows that there is something going on with this baby that might be more than she can imagine, and she's making a very private decision to go through with figuring out what that is right now.
However, it might cost her. Steffy is definitely in the process of considering this baby for herself. She's weighing a lot of options at the moment. She knows very much that Hope is hurting after losing the baby she carried for nine months, but the idea of expanding her own family to give her daughter a sister and to be the mother of two small girls is something that she cannot shake. She wants this baby, and she wants her now. There is something that might just work for her, and there is something to consider here. But will she do it? Can she make that decision for herself without letting the feelings of others cloud her judgement? We aren't sure she can, but we think she will.
Stay tuned for more The Bold and the Beautiful and be sure to check out TVOvermind daily for the latest The Bold and the Beautiful spoilers, news, and updates.