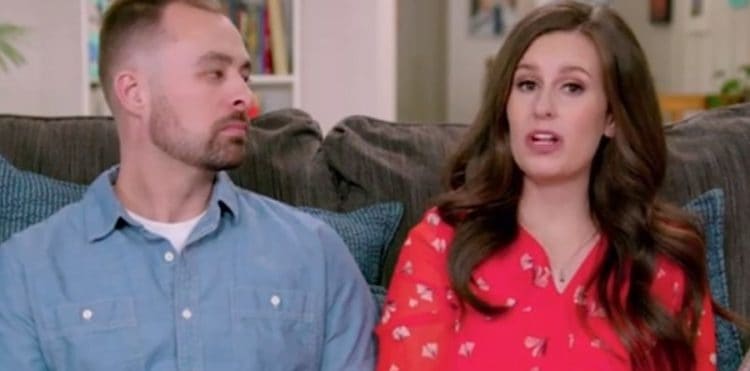 TLC has become to go-to network for family based reality TV shows and they're getting ready to add yet another one to their line-up. The upcoming series, The Blended Bunch, will follow the Shemwells, a very unique blended family. The show's stars, Erica and Spencer Shemwell, are both widowed. After remarrying, they've combined both of their families and ask you can imagine, that has come with a very interesting set of challenges. The series aims to provide insight into a family dynamic that people don't get to see often and viewers can rest assured that there will be plenty of entertaining moments. Here are 10 things you didn't know about The Blended Bunch.
1. Erica And Spencer's Spouses Passed Away In Different Ways
Erica and Spencer have a very tight bond due to the fact that they've both lost their first loves. Spencer's wife, Amy, passed away after a car crash and Erica's husband, Tony, passed away after a battle with bran cancer. To make the situation even more tragic, Erica was pregnant at the time of Tony's death.
2. The Family Has A Total Of 11 Children
The Shemwell family brings the term 'blended' to a whole new level. Erica has seven children and Spencer has four. As you can imagine, bringing nearly a dozen children together under one roof isn't an easy thing to do, especially when both sets of children are still dealing with the loss of a parent.
3. Erica And Spencer Met Online
After Erica and Spencer lost their spouses, they never thought they would find love again. It looks like the universe had other plans for them, however. The couple met in an online support group for widowed people. They married after knowing each other for just over a year.
4. The Show Was Filmed In Utah
There's isn't much information out there about the Shemwell family yet, but one thing we do know is that they currently live in Utah. Although it appears that Erica has been a resident of Utah for quite some time, Spencer didn't move there until after his wife's death. According to Spencer, the decision to move came from  a feeling from God.
5. The Show Doesn't Just Focus On The Good Times
Most of TLC's family oriented shows are all about the feel good vibe, but that won't always be the case with The Blended Bunch. While the show will definitely show lots of the family's happy moments, it'll also show the difficulties that arise when bringing two families together.
6. The Show's Hashtag Is Already Getting Some Action
Unlike some of TLC's more well-established shows, The Blended Bunch doesn't have its own official social media profiles. Viewers can still keep up with the show online, however, by using the hashtag #TheBlendedBunch. Although the series hasn't aired yet, people have already started discussing it on social media.
7. Not Everyone Is Onboard With Spencer And Erica's Relationship
The idea of two widowed people finding love again is something that many people would find heart warming. Unfortunately for Spencer and Erica, things haven't gone entirely smoothly. Erica's brother isn't really a fan of her relationship with Spencer, especially after he finds out that he plans to adopt Erica's children and chance their last name.
8. The Shemwells Are New To Reality TV
Not long ago, the Shemwells were just 'regular people who were going on about their daily lives. They don't have any prior TV experience (reality or otherwise) and there's nothing to indicate that they've been seeking careers in reality TV. Needless to say, adjusting to the constant cameras was probably a big change for them.
9. People Already Have Mixed Feelings About The Show
The Blended Bunch hasn't even debuted yet, and there are already lots of people who aren't feeling the concept. In the comments section of the show's trailer, there seem to be more negative comments than positive ones. A YouTube user named Ibednaz said, "I don't believe in profiting off of your children! These kids are too young to understand that they are putting themselves on display for the world to watch! Someone needs to be protecting their rights of privacy!" Others also shared similar sentiments.
10. The Show Premieres In March 2021
By now you're probably wondering when you can actually see The Blended Bunch, right? The series debuts on TLC on March 16, 2021. Despite the people who already aren't feeling the show, TLC has a way of hooking viewers in so it won't be surprising if the series ends up being the network's next big hit.