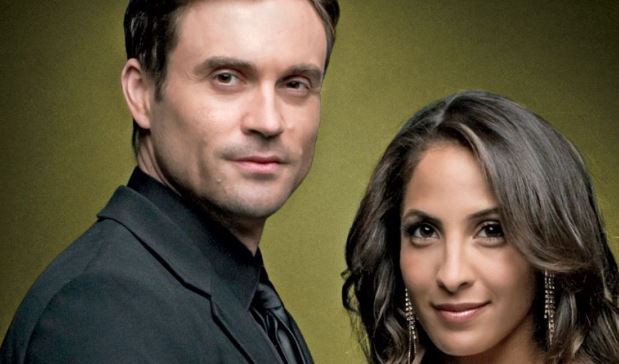 Young and the Restless friendships aren't always long term or even all that good, but there are a few that just sort of work out no matter how you try to make it sound. There are some friendships that have managed to withstand the test of time, and the most of the friendships we have to mention weren't all that good even when they were all that good. Some of the people here can't get their lives together enough to maintain a friendship, but it has to do a lot with the fact that most people just die and leave their friends behind. But, in the grand scheme of things, these friendships were some of the best.
Nikki and Katherine
Before the wonderful, great, amazing Katherine Chancellor left her friend behind, they were some of the very best friends. We all loved Katherine because she was the kind of woman who liked to show the world that she could be anything she wanted to be and anything was possible. She's the first woman in the soaps to get a facelift and then tell on herself on the show use it as her storyline while she recovered. She flirted with being attracted to women for a while on the show, and she's been the kind of friend to Nikki who would stand up and take you down if you dared to get in her way.
Nikki is a lot like her friend. She's unapologetic about wanting what she wants and getting what she needs, and she's not someone who is ever ashamed of her choices. She's very far ahead of the crowd, and that is what makes her a person who is kind of amazing. These two were the kind of friends that you don't always find in life. They had a lot to offer one another, and they have a long time to go before they end things with their friendship. Katherine may no longer be here, but they have the kind of friendship that transcends issues like this one.
Nikki's children, Nick and Victoria, are like family to Katherine. They were raised to love their mother's friend, and they did just that. They are just as fond of her as her mother's and there is nothing about that we can't get on board with. It's good for all of us.
Phyllis and Michael
They are an odd pair, but they work. They have to work through things more often than they don't, and they don't share everything with one another. They have some big problems in their lives, and they tend to argue about a lot of it. In fact, they are currently arguing over the fact that they have some issues with Lauren. She didn't take the side he thought she might in their problem, and he didn't like it. That does not, however, stop them from being the best of friends. She is always the person he turns to when he is having issue with Lauren, and she is always going to him with her own problems.
She's not really going to let him in on everything, though. She keeps plenty from him, but that's still her best friend. What we like and appreciate is the fact that she doesn't bother with things like telling him stuff that might put him in an awkward situation or that might make him miserable or get him in legal trouble. When she and her lady 'friends' if you can call them that, decided to hide JT's body, for instance, she did not tell Michael. She doesn't want him in trouble for her crimes.
They have a unique friendship that has spanned many years, and we love it. They support one another even when they don't really support one another, and we love that, too. They have a friendship that works for them, and that's precisely what makes it work for us. They might not have it all together, but they have a lot of fun, a lot of laughter, and a lot of happiness with one another when it all comes down to it. They have some great times, but they aren't going to be the kind of serious friends that other expect.