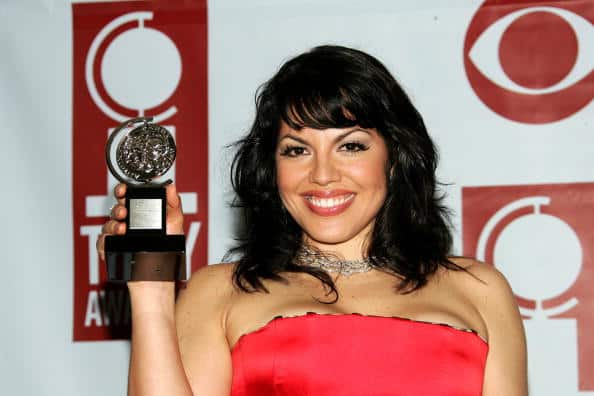 Last year the United States Supreme Court made a groundbreaking ruling (and created waves all over social media) when it granted that same sex marriage is a constitutional right by a 5-4 vote. Some couples, who were denied these rights previously, quickly headed to the nearest courthouse to tie the knot. LGBT TV show characters have been around for decades, but it has not been until recently that their presence has grown on the small screen.
Just a few years ago, it may have been uncommon for a hit TV show to even have one LGBT character, and now popular series like Grey's Anatomy, Glee, and Orange Is the New Black have very diverse casts. In honor of the Supreme Court ruling, I decided to pick out my favorite LGBT TV show characters. Did one of your favorites make the list? Read the article to find out:
Jack McPhee (Kerr Smith), Dawson's Creek
When Jack was first introduced on the second season of Dawson's Creek, he was a love interest for Katie Holmes' Joey Potter. However, halfway through the season, Jack admits his attraction to men when Capeside High begins to question his sexuality after he is forced to read a short story in front of the class. The WB Network made history when Jack kissed his boyfriend Ethan at the end of Season 3. This pivotal scene for LGBT TV show characters marked the first time a male kiss was aired on network television in the United States. To think that was only 15 years ago.
Callie Torres (Sara Ramirez), Grey's Anatomy
Callie Torres was briefly married to George O'Malley during the second season of Grey's Anatomy. The two would end up getting divorced, and Callie would make her rounds at Seattle Grace, hooking up with both Mark Sloan and Arizona Robbins. Callie would end up getting pregnant by Mark, and then eventually marrying girlfriend Arizona. Now that the two have divorced, Callie has been playing the field in search of the right guy or girl to date.
Willow Rosenberg (Alyson Hannigan), Buffy the Vampire Slayer
Willow would secretly pine for Xander during the first few seasons of Buffy the Vampire Slayer, but would later be more interested in women and become a popular LGBT TV show character when she began a relationship with fellow witch Tara beginning with the show's fourth season. Willow's sexuality was hinted at in the form of Vamp Willow, who appears during Season 3. Willow is shocked to meet her alter-ego because she thinks she is evil and "kind of gay." Angel tries to tell her that the vampire version carries a lot of the same traits as the human but is stopped by Buffy before he can explain.
Chris Keller (Christopher Meloni), OZ
Chris Keller is almost the exact opposite of Elliot Stabler, but they are both played by the very talented Christopher Meloni. Keller was sent to OZ for felony murder and two counts of attempted murder. Prior to this conviction, he would spend his life in and out of jail and develop a relationship with Vern Schillinger. He was married and divorced four times, but finally does find true love with Tobias Beecher, though it is hard for him to admit to those type of feelings.
Kalinda Sharma (Archie Panjabi), The Good Wife
It is Kalinda Sharma's job on The Good Wife as a private investigator to be secretive. Kalinda would also have that trait when it came to her romantic encounters. Over the six seasons she was on the popular series, Kalinda would bed many men and women. She had a strong relationship with Cary Agos that would continue until she vacated the show this past May.
Sophia Bursett (Laverne Cox), Orange Is the New Black
We are able to see a pre-transition Sophia during the first season of Orange Is the New Black. Sophia was once a firefighter named Marcus and is married with a son. Though she goes through the transition to become a woman, Sophia still holds a deep love for her wife. Laverne Cox would receive several accolades for her portrayal of Sophia and become one of the most beloved LGBT TV show characters of all time.
Max Blum (Adam Pally), Happy Endings
Any stereotypes you may have about LGBT TV show characters do not apply to Max Blum, a fan favorite of Happy Endings. He is lazy, messy, and a huge sports fan. Many critics praised the character for this reason. Even though Max is a complete slob, he is still able to find love several times during the show's third season. One of his longer terms boyfriends was Grant, played by James Wolk.
Santana Lopez (Naya Rivera), Glee
During the first season of Glee, Santana Lopez would date football star Noah Puckerman. Their relationship would be tumultuous and end in Season 2. Santana then began a romantic relationship with Brittany. When Santana came out to her family, they were supportive for the most part. However, her grandmother disowned her as she did not approve of two women being in love. When Santana and Brittany wed during the sixth season, her grandmother did come to the wedding and support Santana.
Waylon Smithers (Voiced by Harry Shearer), The Simpsons
Smithers' love for Mr. Burns has been evident since early on during The Simpsons run on television; however, his character has never officially come out of the closest, though a later episode of the cartoon centers around Moe opening up a gay bar with Smithers being one of the frequenters. He is also shown with Patti (who came out in 2007) waving from behind a closet door when an LGBT-friendly parade comes to Springfield.
Who are some of your favorite LGBT TV show characters? Let us know in the comments section below.
Photo by Evan Agostini/Getty Images