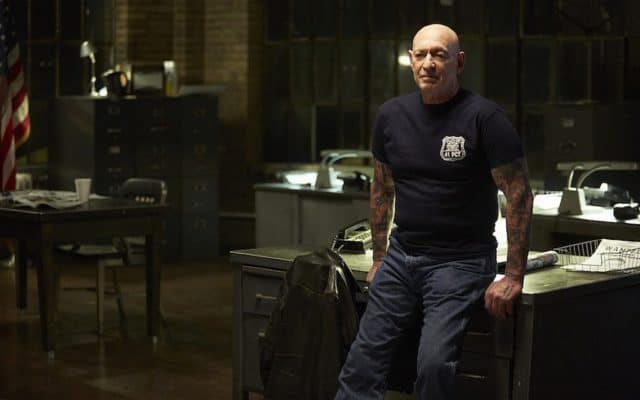 Street Justice: The Bronx is a new TV show that has started up on Discovery. Like its name suggests, it is centered around a NYPD officer named Ralph Friedman. who has had a rather exciting career to say the least.
Here are five things that you may or may not have known about Street Justice: The Bronx:
Friedman Became a Police Officer By Chance
After he graduated from high school, Friedman became a mover. At the time, he made $4.50 per hour, which was not bad considering that other people were making $1.15 per hour. Regardless, Friedman became a police officer when he chose to take the police civil service exam with some friends as something of a joke, which in his own words, provided him with a future even though he had no college education.
His Career Was Cut Short By a Cop
Friedman served no more than 14 years with the NYPD because of an unfortunate incident with another police officer. What happened was that he and his partner were responding to a call for help in an unmarked car when another police officer smashed into them with his police car. As a result, Friedman sustained serious injuries in the car accident, as shown by a total of 23 broken bones as well as a hip that had been shattered into 100 pieces. Suffice to say that he was in no condition to work as a police officer while he recovered from those serious injuries.
He Has Been Injured a Lot
Besides the car accident that ended his career, Friedman has suffered a number of other serious injuries because of his work. For example, he has been cut with knives as well as other bladed instruments. Furthermore, he has had his bones broken by tire irons being swung at him. However, considering where he was stationed, he is lucky that he has never been shot.
TV Show Uses Archival Footage and Recreations
Street Justice: The Bronx uses a combination of archival footage and recreations to tell Friedman's true experiences as a police officer in the Bronx. At the time when he was a police officer, the Bronx was having a rough time to say the least, which resulted in a lot of dramatic incidents that make for dramatic TV. Some of the examples range from someone managing to steal a police officer's gun and firing it while in the police station to a domestic dispute that turned even uglier when shooting broke out with the police officers arriving on the scene.
Friedman Is Most Decorated Detective in the NYPD
On a final note, it is worth noting that Friedman has won a lot of awards for his work, so much so that he is considered to be the most decorated detective in the entire history of the NYPD. This is supported by the fact that he has earned more than 200 awards over the course of his career, including the much-respected Police Combat Cross. For that matter, it is worth mentioning that Friedman was responsible for more than 2,000 arrests, which is a remarkable number by any standard.