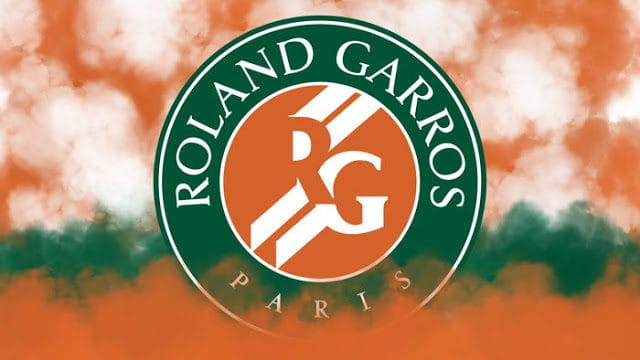 The French Open is the second major of the Tennis season and one of the most historic tournaments in the world. The French Open began on May 22nd and will finish on June 11th. For both casual and diehard tennis fans, this is one of the most exciting tournaments of the year.
If you're one of the many people looking to stream the French Open, we've got all the information you need. There are some great ways to watch the tournament online and they'll be helpful for those with or without a cable subscription. Read on below for your options.
Stream the French Open with a Cable Subscription
If you have cable but need to watch on the go, here's what you need to know.
NBC Sports Extra
The best way for those with cable to watch the French Open online is NBC Sports Extra. During the tournament, the broadcasting rights will belong largely to NBC. The final matches and also some of the biggest ones during the French Open will be airing on NBCSN or NBC. The NBC Sports Extra App and the NBC Sports Extra website will be easy ways to stream these matches. All you need is a cable subscription login, in order to verify you have access to NBC, then you can stream whatever match NBC is broadcasting.
Get a French Open Live Stream without Cable through a Subscription Service
There are multiple subscription streaming services on the market. These services let you live stream TV, without having to actually pay for cable. Some services target specific niches, while others offer a broad and varied channel package. This is how you can stream NBC and all the French Open matches it'll be broadcasting.
DIRECTV NOW: AT&T's streaming service, DIRECTV NOW, will let you watch matches on NBCSN, Tennis Channel, or even NBC in certain areas. All three of these channels are available in the "Just Right" package, which costs $50 per month. There are more than 80 other channels in this package, which means you'll have plenty to watch after the French Open as well. You can watch every French Open match free for a week with DIRECTV NOW's 7-day free trial.
fuboTV: This one is a streaming service dedicated to sports fans and will let you stream just about every French Open match. fuboTV's $35 per month starting package offers NBC (in specific markets) and NBCSN. You can't watch the Tennis Channel, but there is more than 50 other channels to stream on the service. There's a weeklong free trial on fuboTV as well.
Sling TV: The streaming service from Dish Network, Sling TV, will be another way to stream matches on NBCSN or NBC. The starting price is only $25 per month for "Sling Blue." You'll have about 40 channels to stream and can always add more through Sling TV's $5 or $10 per month add-on packages. Sling TV's free trial is another great option to watch the French Open free.
PlayStation Vue: Another popular streaming service, PlayStation Vue, will offer a French Open stream. The exact pricing of the package depends on where you live, if you're in an area with NBC it'll be a little more expensive than those without access to an NBC live stream. The starting price is $30 per month and some areas get NBC streaming for as low as $35 per month. There are a bunch of channels to watch, so either way, it's a great value.
Tennis Channel Plus: Known as the streaming service for diehard fans, Tennis Channel Plus is a great way to stream some of the French Open. You can watch all the matches not on NBCSN or NBC. There are more than 600 live matches during over 40 tournaments per year to stream on the service. An annual pass costs $89.99.
Watch the French Open Live with an Antenna
The new TV antennas on the market will let you watch the French Open in high-definition picture without a cable subscription. You can watch channels like NBC, ABC, FOX, or CBS. The antenna actually lets you watch tons of sports throughout the year.
The way to get the French Open streaming with an antenna is by connecting an over-the-air DVR. These often will hook up to your internet connection to let you live stream whatever your antenna is receiving from your tablet, phone, or computer. Plus, they come with all the traditional features of a DVR like recording or rewinding and pausing live TV.
Hopefully, this has now made it clear to you that there's no excuse to not stream the French Open. Now you just have to make sure you set that alarm so you don't miss out on streaming any of the early morning matches!
Save