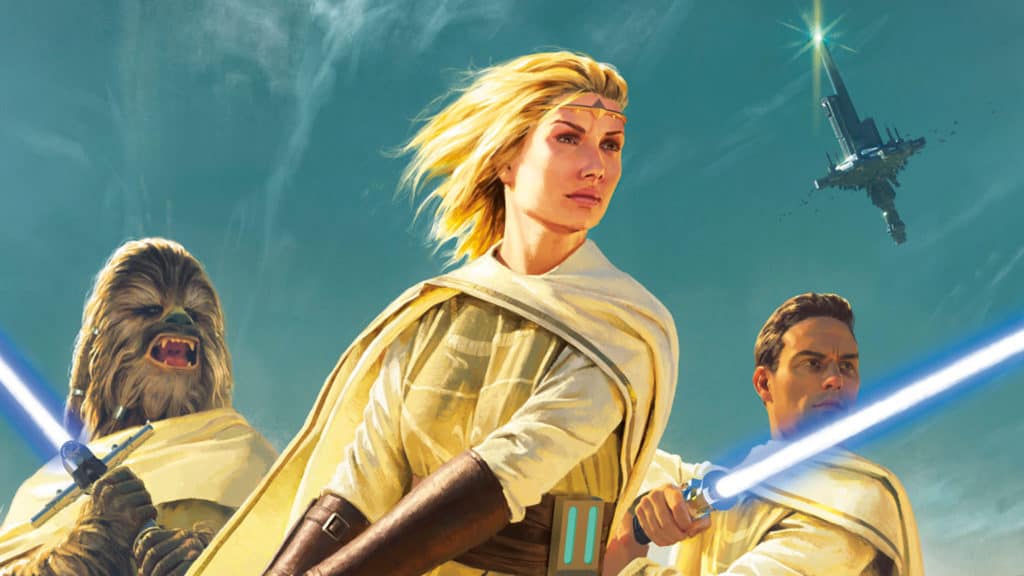 There's still a lot of hope for Star Wars despite the fact that it's owned by Disney and has been for a while. There have been triumphs after all amid the ideas that have split the fanbase, such as The Clone Wars, The Bad Batch, The Mandalorian, and a few other ideas. The movies have been kind of divisive, but they've still made money, while the streaming material has done quite well. But at this point, it's still a question as to what direction the future of Star Wars will go in, whether it will head back to the past and build a strong base that can support the stories that already exist, or if it can possibly move forward after losing some of its most influential characters. There are still plenty of ideas that might work if Disney can find the type of writers that are willing to encourage the Mouse House to stop thumbing their collective nose at the Legends canon in order to utilize bigger chunks and storylines rather than cherry-picking the canon to death. The fact is that they've already taken plenty from it, so opening that door wide and letting the ideas spill forth shouldn't be an issue. Here are a few ideas that might help to advance the storylines for Star Wars.
5. Bring the Yuuzhan Vong war to life
This feels like it's an idea that Disney might be actively ignoring for one reason or another. Given that the Vong come from a region beyond the known universe though it should be relatively easy to write them in and then tie them to the Force and the Jedi. As to the order, Rey was still around and it's a big hope that the Jedi will remain a force in the galaxy even if they have to start off slow. In the books, the Vong are particularly vicious, not to mention capable of countering Jedi even if they can't defeat them as easily as other, non-Force sensitive beings. But this would shake up the Star Wars universe in a big way.
4. Darth Revan, need I say more?
As one of the more popular Jedi/Sith that's ever existed, Revan is one of those characters that is known mostly to diehard and superfans, but the reason he's so impressive is that he was a Jedi that became a Sith and then became a Jedi again, which means his power and his experience are insane in their depth. There have been enough comparisons concerning Revan throughout the past couple of years that it should be pretty obvious to the Mouse House that people want to see this character and that it should happen eventually. Out of all the Jedi out there, Revan should be getting a good deal of focus.
3. Darth Bane and the Rule of Two could prove to be a compelling story
Discovering that the Sith had a different style before the master and apprentice rule came along could be a great story since it would introduce yet another great character to the big screen and would show how he came from being nothing to being one of the most powerful Sith of all time. Darth Bane was an individual that managed to take down the Sith in a way that no one ever could, and despite how his life ended, it was still something that could be worth telling on the big screen, or on streaming, since it goes a long way toward explaining a part of Star Wars that a lot of people still don't fully understand.
2. Bring an adaptation of Knights of the Old Republic to life.
There's so much still in the past that's been highlighted in books, graphic novels, and is ready and waiting for someone to take hold of it and adapt one story or another to the small or big screen. Guiding Star Wars from the past would be a great way to back up the story that George Lucas brought to the world decades ago, but the pace at which it's going is delicate enough that one should be able to see the necessity in pacing the stories rather than unloading them all at once.
1. Focus on a solo Yoda story, that could last for a while
Thinking back to the moment when he was said to be 900 years old, it's fair to say that a character that was just a century shy of a thousand years old probably has a long and storied history that needs to be fleshed out. The only issue with this would be the idea that it might reveal just where Yoda came from and what his species is known as. There are ways around that obviously since his origin doesn't necessarily have to be complete. A story about his beginning at the Jedi temple would be just fine, especially when it comes to seeing him becoming a Jedi and then a Master.
There's so much there to explore that it's hard to think of it all. Hopefully Disney will realize this as they keep moving forward.