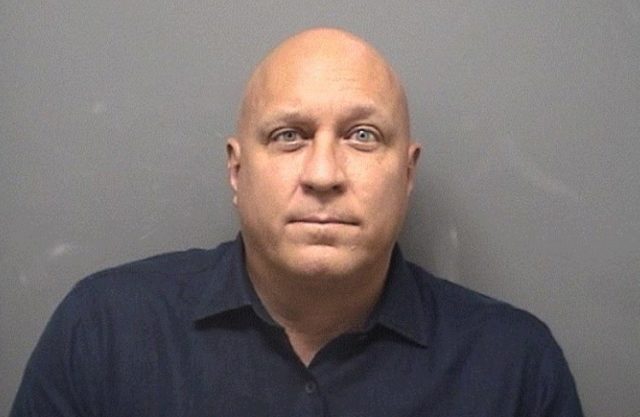 One of the biggest names in syndicated tabloid talk shows is Steve Wilkos. Before he got his own show (The Steve Wilkos Show) Steve Wilkos was the security director on The Jerry Springer Show — and even substituted as host a couple of times. Wilkos is a Chicago native and a United States Marine Corps veteran, as well as a retired member of the Chicago Police Department.
Steve Wilkos is no stranger to the dangerous situations that one might encounter as a part of the Marines or the police force. However, he has put himself in danger as well due to participating in impaired driving — a mistake that will hopefully stick with this talk show host for a long time.
The news first came out that Wilkos crashed his vehicle back on January 21st of this year. He was the sole vehicle involved in a crash in Darien, Connecticut (and, of course, the only injured party). A warrant was issued for his arrest following this crash, and he ended up turning himself in after learning about his wanted status.
Though Wilkos was arrested and taken to jail, he paid his $1,500 bail right away and was released in a matter of hours. The relatively low bail amount is significant — the judge may not have felt that his transgression was serious enough to warrant a higher bail. After all, though his Blood Alcohol Content level at the time of the crash was at .29%, he only ended up injuring himself after crashing the car.
The circumstances surrounding Wilkos' accident have been suspicious ever since the news first came out. At first, he even lied about what had caused the accident, blaming his own distracted behavior. However, he came out later and admitted that he was being untruthful (and was likely in denial of his own alcohol dependency).
Alcoholism is an illness that requires proper treatment to overcome. Whether the answer is Alcoholics Anonymous, meditation, or even medical care, something must be done for those who have a dependence on alcohol. Luckily, Wilkos has participated in some of these options. Most notably, he "recently completed an intensive medically-supervised program", suggesting that he attended a rehab facility.
Steve Wilkos is a great television host and has been directly responsible for some of the best tabloid TV outside of Jerry Springer. It is unfortunate that he struggles with substance abuse — but it is something that can affect anyone. Due to his "lapse in judgment" resulting from a pattern of depression, he has put himself into the spotlight due to the criminal charges he is facing. Hopefully, this will help hold a mirror up, per se, to Wilkos' actions and help him turn his life around.
The charges that will result from Steve Wilkos' alcohol-induced crash are not yet known. However, he is scheduled to appear in court on March 5th, when he will receive his sentence and any formal charges. Whether he will be made to attend rehab, be put on prohibition, lose his driving privileges, or even serve some time are all punishments that are on the table. If you're a Steve Wilkos fan, it might be worth keeping up on his criminal case.
Tell us what's wrong with this post? How could we improve it? :)
Let us improve this post!