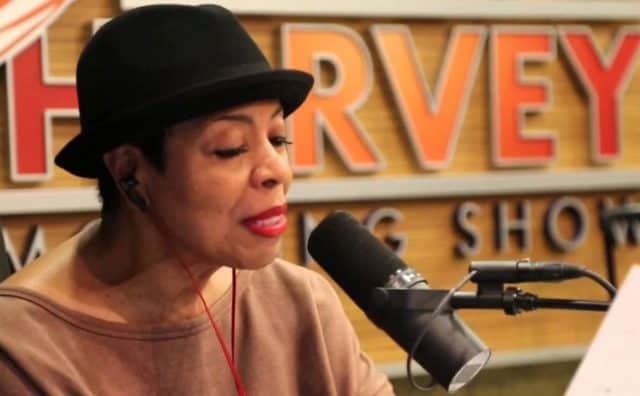 People who listen to a lot of radio might be familiar with the name Shirley Strawberry, seeing as how she is a figure of some note in the world of radio shows. To be exact, she is the co-host of The Steve Harvey Morning Show, meaning that she reaches millions and millions of listeners on a regular basis. With that said, Shirley Strawberry has shown up in the news in recent times because she is getting sued by Pacific Shore Property Management claiming that she has failed to pay the rent that she was supposed to pay.
Here are five things that you may or may not have known about Shirley Strawberry:
She Was Born in Chicago
Shirley Strawberry is a native of Chicago. Unfortunately, her father died when she was still just a year old, with the result that her family went from being comfortable to struggling to make the ends meet. Those circumstances shaped much of Shirley Strawberry's childhood, so it should come as no surprise to learn that they have had an enormous impact on her career as well as the rest of her life.
She Talked a Lot as a Child
Amusingly, Shirley Strawberry has stated that she talked a lot as a child. In fact, she would never stop talking as a child, whether when she was at home or when she was at a school. As a result, it is no wonder that she went on to become a part of the world of radio shows.
Interested In Music
With that said, Shirley Strawberry actually got into radio because she was interested in music as a child. Granted, she was not good at singing, but like a lot of people, she did not let them stop her from developing a keen appreciation for music. In time, Shirley Strawberry started practicing to speak like the women who she heard on the radio while listening to music, though at the time, she did not expect that she would become someone like the radio hosts who she listened to.
Started Out as a Radio Jock
Under those circumstances, it is natural that Shirley Strawberry embarked on her radio career by becoming a radio jock in Chicago in the 1980s. In time, she became popular enough that she managed to make a transition over to Los Angeles, where she wound up becoming Steve Harvey's co-host when a radio mogul bought out the radio station that she was working for at the time. Since that time, Shirley Strawberry has continued building up her popularity, which considering the results, seems to have paid off in spades.
Sued for Not Paying Rent
As previously mentioned, Shirley Strawberry is being sued by Pacific Shore Property Management. The claim is that she made one on-time rent payment, one late rent payment, and then stopped paying altogether before leaving when the company finally decided to evict her. As a result, Pacific Shore Property Management is now suing for the rent as well as late charges on the outstanding rent, while Shirley Strawberry has not issued a statement on the lawsuit.