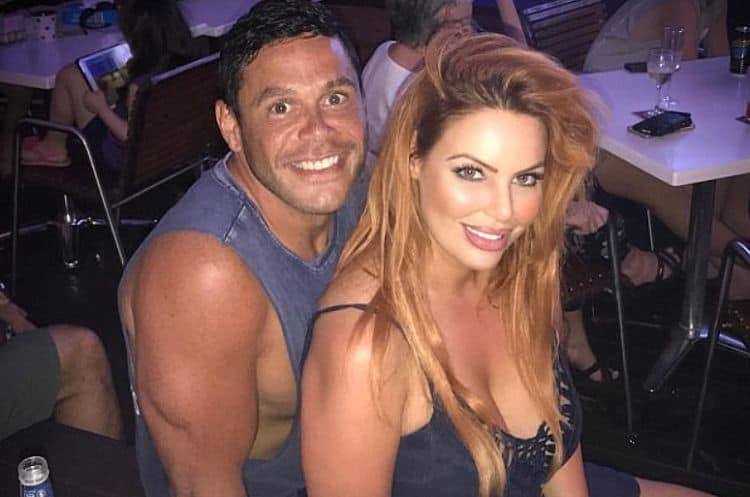 What do you know about Sarah Roza, from Married at First Sight? That's the immensely popular reality television series that comes from Australia and airs on the Nine Network. It been on for six seasons now and by all accounts, it seems to be getting more and more popular. If you haven't; seen the show, it goes something like this. Relationship experts, three of them to be exact, are tasked with bringing people together on the show. They decide who would be best paired with whom, and then the contestants on the show agree to marry whoever those experts pick for them, even though they have never seen these people in their lives before. That's a tall order, to say the least, but people are lining up to compete on the show and people who are watching from home can't seem to get enough of it.
One of the show's most notable contestant, Sarah Roza, first made headlines when she appeared on the series while pregnant. That may be the only thing you know about her, but if you're interested, stick around because here are 10 more things you can find out about her.
1. She was pregnant when she came on the show
She essentially turned the world on its ear because she got pregnant in a rather unique manner. In fact, she wasn't;'t pregnant because she got in some relationship that didn't work out. She wasn't';t involved in some one night stand. Instead, she made a very conscious and deliberate decision to get pregnant because she wanted a baby and she didn't want to wait around to get married in order to have one. She worked closely with medical professionals who helped her conceive by attending a fertility clinic and being artificially inseminated.
2. This isn't her first reality show
Many people will never compete on a reality TV show, but this was her second one. She was also on the Australian version of The Amazing Race in 2011.
3. She's also got a movie under her belt
Right after she did The Amazing Race, she shot a movie called Heed. It didn't get great reviews but it did pave the way for her to do more things in the television industry.
4. She's an animal lover
She loves animals and has a special fondness for dogs. She can frequently be seen in selfies with her own dog, a cute black and white terrier mix who has almost as much personality as she does.
5. She's not afraid to get in touch with her sensual side
Some women are afraid of sensuality, but that's not the case for Roza. In fact, she embraces it and she's proud of every curve.
6. She's familiar with social media
Okay, who's not familiar with it these days, right? That being said, she took things to the next level when she started a channel on YouTube. SHe's been doing it for a while and has more than one thousand subscribers. The channel deals mainly with beauty tips and the like. If you want to know more about makeup techniques or similar topics, this is the place to go.
7. She loves to experiment when it comes to makeup and hair styles
She likes having the opportunity to try new looks and she passes that information on to her subscribers. She says it's like reinventing yourself on a daily basis.
8. She's not always as confident as she seems
She admits that while she always appears to have an abundance of confidence, she may not be quite as confident as she appears. She's not afraid to admit that she has insecurities just like everybody else. She also says she wishes that more people would open up about their own insecurities as opposed to trying to act like they breeze through everything all the time.
9. She talks about those insecurities
Most people won't talk about the things that make them feel less confident but she openly discusses those things. She says everybody experiences those moments and it's okay to admit that.
10. She wants to be a role model
Why does she do all of these things? She wants to use her successes and her struggles to inspire others, a noble cause, indeed.