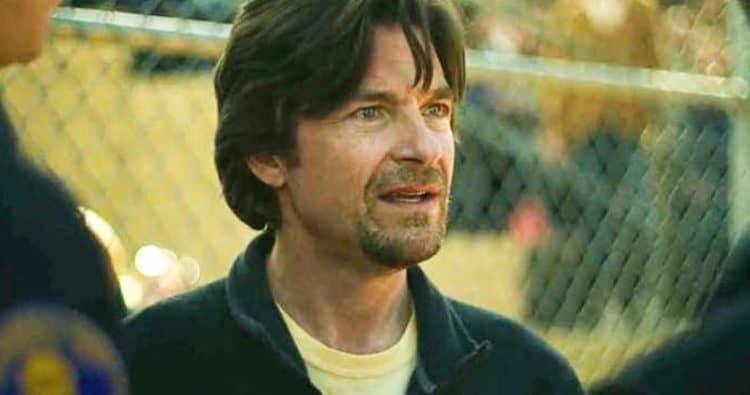 Stephen King has been on a roll lately when it comes to his books being adapted to the screen, and HBO picking up The Outsider as a series wasn't too surprising. There are a few things that stand out and don't seem to make as much sense but I'll get to that. As far as stories go this one was creepy and inherently confusing at first as the master of horror is great at keeping people off balance by letting them think they have a good handle on it only to later on switch it up and remind them that he's been in the business of scaring people for a long time. While I won't try to give too much away I will say this, the story is good, but I still wouldn't put it up there with some of his other tales. Perhaps I'm just smitten with the Dark Tower series, but it could also be that no matter how great he is, King does follow a very set formula that he laid down a long time ago and is basically an adaptation of the same formula that so many other authors follow. That's not to say that this series won't be fun to watch, it's simply another author's take on a noticeable snag in the narrative that seems to appear in so many stories.
Hopefully this will be trotted out as a limited series since the book isn't one of his longest and while the story is worth reading it's also something that can be every bit as frustrating as it is captivating. One point of frustration is the lack of continuity since those watching the Mr. Mercedes series might understand the sudden switch from one person to another in the case of Holly Gibney, the eccentric woman that becomes crucial to both stories, is kind of hard to take. In Mr. Mercedes she's played by Justine Lupe, while in The Outsider she's going to be played by Cynthia Erivo. The problem here is that the story of Mr. Mercedes is seen to link up with The Outsider as Dustin Rowles of Pajiba states, as anyone that might have read both books could tell you, and suddenly Holly goes from being white to black. Now looking at the trailer, Cynthia appears every bit as good for the role as Justine, but the issue is switching characters when the stories link up with each other, as the lack of continuity is hard to take and the idea that anyone that's worked on a Stephen King story wouldn't think to check with anyone else is a bit difficult to believe. Justine and Cynthia are both very talented women and skin color doesn't equate to talent since Cynthia already appears convincing as Holly, but come on Hollywood, if there's no communication this is what tends to happen. Unless Mr. Mercedes is already up for a reboot it might be time to admit that one hand knowing what the other is doing might be a good idea.
That snag aside, the only other problem comes with the ending since as King has done before, the buildup throughout the story is great, even the expected moments are great. But the ending, I won't bother saying how it goes, leaves a lot to be desired. Thus far the cast looks great, and seeing Ben Mendelsohn as the good guy for a change is nice. You don't often see Jason Bateman being held up in a position as he is here since he'll be playing the wrongfully accused individual that is wanted for murder. But overall the trailer looks great and it would appear that the series is going to be rather sound when all is said and done. The hype for this series hopefully won't get too big since leaving it as it is at the moment would be best so as to let people actually get excited and look it up and possibly read the book. It's not King's best, in fact it would be somewhere along the middle of his talent pool in my own personal opinion. But it's still a worthy story and something that's bound to creep a lot of people out since there are enough twists and turns in the story that will force a lot of people to guess what's going to happen and to re-evaluate their original theories. That of course is if the series goes by the book and doesn't deviate too much. So far in recent times King's stories have been adapted faithfully and without too many changes, well, in some of his stories. But hopefully this one will be kept as close to the source material as possible since it could be one of the more entertaining adaptations of the year. How it's received will have to wait, but at this point it does look as though it's worth the watch.