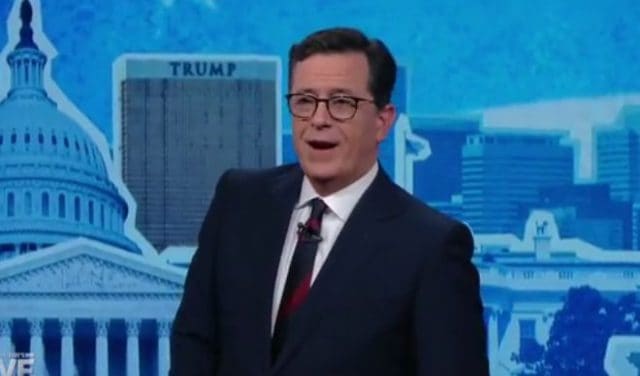 In what was a fairly consistent theme on television last night, Stephen Colbert was shocked at the results of the 2016 election. He, like many media members and half the country, partook in a veritable bashing of Donald Trump during virtually all of the 2016 Presidential campaign. In what has clearly been one of the most bizarre and divisive elections in our nation's history, Colbert looked into the camera and got serious with America….until he decided it was time to get funny.
While he expressed shock and even dismay, it was a moment of reflection on our politics and society as a whole. Colbert wasted no time in getting personal, in speaking to the country as a whole, and in expressing some relief that all of this is finally over and we can move on. What the future holds is of course up in the air. However, the sun rose today, I'm typing out this short blurb right now, and hopefully Donald Trump doesn't blow us all up.
To finalize his segment (which lasted about 9 minutes and you should watch it all), Colbert went back to being funny and assured us Americans that while we may be divided, it's safe to say that no one, and I mean no one ever eats veggie pizza because let's face it, regular pizza is veggie pizza.
Check out the entire Stephen Colbert fairwell below.