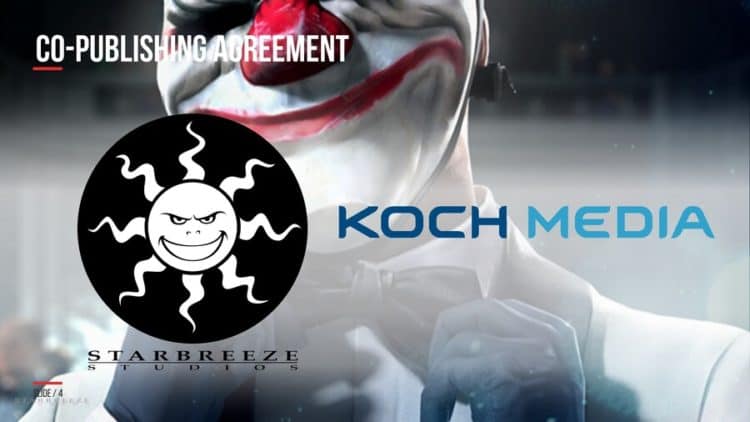 We've known that Payday 3 has been in development for some time now, but we've now got a bit of news about who will be publishing the sequel to the 2013 hit, Payday 2. Starbreeze Studios held a press conference recently to discuss the announcement that Starbreeze will enter a co-publishing agreement with another company known as Koch Media, for the development of Payday 3. Who is Starbreeze Studios? Who is Koch Media? Why is this co-publishing agreement worth a press conference? Well, we're about to find out as we go through everything that was announced and discussed in the Starbreeze Studios press conference led by the Starbreeze Interim CEO himself, Tobias Sjögren. So let's get right into all of the details surrounding this press conference!
Who is Starbreeze?
Starbreeze is an independent game developer for PC and console games and they have developed and have full control of the Payday franchise, one of the most successful PC games to date. Starbreeze is currently in development of the next installment of the Payday franchise, Payday 3.
Who is Koch Media?
Koch Media is an "Independent producer and marketer of digital entertainment products and accessories in Europe, North America, Japan and Australia." According to the Starbreeze press conference, Koch Media has "extensive experience in marketing digital media with an exceptional track record, and a large international distribution network." Koch Media is also an Embracer Group company. What does it mean to be an Embracer Group company you ask? According to Wikipedia, "Embracer Group AB is a Swedish video game holding company based in Karlstad. The company was established under the name Nordic Games in December 2008….Embracer Group has eight operative groups as its direct subsidiaries: Amplifier Game Invest, Coffee Stain Holding, DECA Games, Easybrain, Gearbox Entertainment, Koch Media, Saber Interactive and THQ Nordic. Each group has its own operations, subsidiaries and development studios."
Why?
You may be wondering what the reasoning behind a publishing deal for Payday 3 may be, and Starbreeze Studios did not hold anything back. Here's the reasoning and rationale behind entering a publishing deal with Koch Media for Payday 3:
Share the passion for "Games As A Service", long term monetization
Significant deal value – Payday 3 publishing is now fully financed
Co-publishing of Payday 3 means both parties work jointly with development, marketing and community management through the entire game life cycle
Strong international foundation for a successful launch of Payday 3
All of this seems pretty transparent to me, "long term monetization" meaning they are well aware of how the game is going to be making money, which leads me to speculate….will Payday 3 be going free-to-play on release? Nowadays, games like Destiny 2 and Counter-Strike: Global Offensive, have completely changed their game models to be able to make the base game (and in the case of Destiny 2, most of the earlier expansions) completely free to all players. This relies pretty heavily on in-game microtransactions as well as full-price annual expansions and incremental "Seasons." I think that because of this increasingly popular strategy, more and more games are becoming free-to-play, specifically GAAS (Games as a Service), where it is much easier to make a profit through other streams of income like microtransactions and expansions.
Let's go over the partnership in a bit more detail now:
Long term co-publishing deal – "Games as a Service"
Total investment 18 months after release is over 50 MEUR (million Euros)
Starbreeze remains owner of the Payday IP
Starbreeze remains responsible for the continued game development
Koch Media responsible for both digital and physical distribution of Payday 3 – launch on PC, PlayStation and Xbox
What we know about Payday 3
We now know that Payday 3 will be released sometime in 2023, however we do not know an exact release date at this time. Payday 3 will also be a GAAS, which means that it will follow in the footsteps of other games such as Destiny 2, Rainbow Six Siege, and Marvel's Avengers, to offer continuous purchasable content after release. This is the same model that the previous installment in the Payday franchise, Payday 2, followed. Payday 3 will also be developed in the Unreal Engine, unlike the previous games that had been developed in Starbreeze's own Diesel 2.0 engine. Here's a bit more from Starbreeze about the development of Payday 3 as well as the Payday IP:
Payday 3
Development started in October 2019
Enters the production phase in 2021
Releasing date 2023
Using the Unreal game engine
IP developed and owned by Starbreeze
GAAS Model = Adding new functionality and content long beyond the original release date
Payday IP
Building an IP is more than a game
Make fans being able to live the brand
A strong pillar product is a great foundation
So it looks as though Starbreeze is taking a page out of Bungie's book and expanding the Payday IP into areas outside of the game itself, including shirts, coffee mugs, gloves, and even a Payday mask. I'm sure we'll get even more physical products as the game grows, but for now that's what we've got. Payday 3 is shaping up to be a game-changer for the franchise and it looks like Starbreeze has exciting plans for the future of not only the game, but the IP itself. Plans that I, for one, am looking forward to.