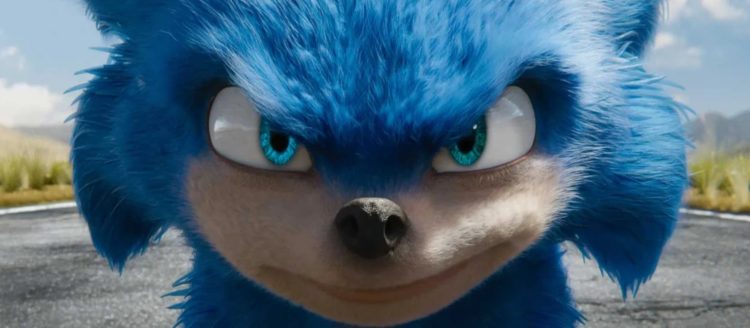 It's kind of funny now to think that a lot of people though Sonic the Hedgehog was going to tank spectacularly when it released, only to watch it soar to overtake several movies before its run was cut short. Had it been allowed to keep going it's fair to say that the movie would have gone on to set the pace so to speak for 2020, at least for video game movies, which have a reputation for failing at times. The original design, had it been kept, would have insured that people were going to continually criticize it, but thankfully the return to Sonic's cartoon form was a good decision despite the fact that it pushed the release back a bit. Still, as Kevin Burwick of MovieWeb might agree, it went a long way towards instilling a good measure of faith that the fans would be allowed to enjoy the movie, especially since it meant the loss of those horrid-looking teeth that someone initially decided were a good idea for Sonic to have. After that, the movie went off as success, taking the favorite character of many and turning him into a speedster that had a sense of humor and a very huge lack of understanding as to how the human world worked. That naivete was great though since it made Sonic appear far more innocent and gave him a sensibility that a lot of people happened to like.
It's not a big surprise that the sequel has been given a green light, but there is a bit of trepidation heading into it since like it or not, sequels have a lot more work to do when it comes to getting people to like them. It doesn't matter if it's a video game movie or not, sequels have a hard time making themselves look presentable and attractive to the audience if only because they're initially seen as inferior and offer up too much of what's already been seen in an attempt to give the audience something new. There are plenty of sequels that can contend with this idea of course, but in the history of cinema the sequel still gets a bad reputation since again, the bar has already been raised, and the second movie has to reach a little higher to get up and over with its content and main story. The idea that Jim Carrey is coming back as Dr. Robotnik is great and all, but even he will have to go to great lengths to insure that he's not just recycling the same character from the first movie. Of course with Carrey and the devolution of the crazed doctor that's not much of a worry since he's shown that he can ramp up the crazy as much as he needs to in order to really keep things moving down the rabbit hole at a breakneck pace.
It's assumed that Ben Schwartz will be back to voice Sonic, but as Kirsten Howard from Den of Geek has stated it's not for certain who else will be coming back. If that's the case then it will have meant that Sonic has left his comfy home that he's settled into at the end of the first movie and will have made his way towards another adventure. After all we did see Tails making his way into the human world at the end of the movie, meaning that things might be ready to pop off again. There's also this weird notion that we might see Knuckles and other characters as it sounds like the director wants to bring in as many characters as possible in order to make the sequel work. That's not a horrible idea really, but there is such a thing as saturating the movie in a way that will eventually make it feel a little too overwhelming and driven more by the sheer number of characters than by the story itself. Endgame might have had this problem if the movie had tried to focus on every single individual in the story, but it took a theme and ran with it, thereby making sure to keep the audience's attention as much as possible while holding to that main theme instead of going off on one tangent after another. There were several moments in which we had to think about various characters and how they connected to the main story as it had been building through the years, but for the most part we were able to return to the main story without too much difficulty.
Sonic is another character with a story that can branch out in a manner that can greatly confuse the audience since there's a lot to his story and far too much to put into just one movie. But the sequel should hopefully be able to narrow things down to a single story line and run with it, no pun intended. Or was it?