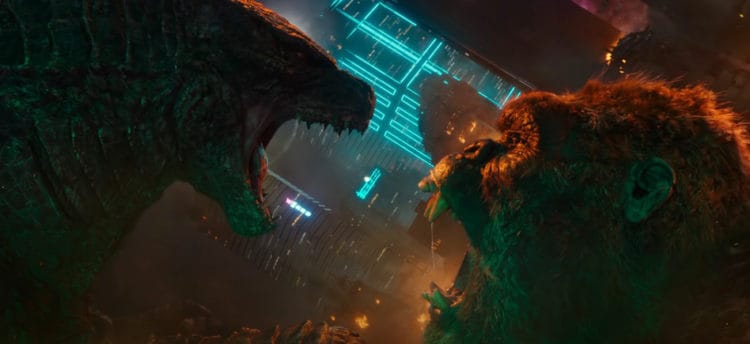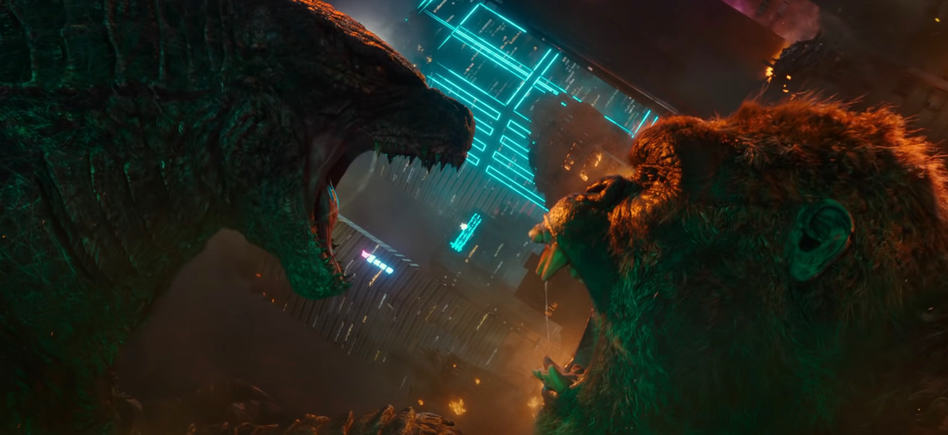 I suppose the question had to come up at some time since there are plenty of people that have been theorizing over who would be the victor between Godzilla and Kong. It's fair to say that Kong took Godzilla longer to beat than other opponents, apart from King Ghidorah, but he did go down. He didn't bow though, let's just remember that. But now we get to talk about another contest, foul as it sounds since someone, who knows who decided to direct their attention away from the strengths and natural weapons that both titans have, and decided to focus on something that isn't exactly the most polite thing to boast about but is still something that people will discuss. Given that both titans eat, and both are living, breathing creatures, the assumption that they have to relieve themselves at some point is impossible to deny. But that brings up the query of who defecates the most, and who takes home the prize for the sheer volume of feces. Yeah, this is the kind of stuff we talk about when giant monsters are the subject of the day. The fight between these two was in fact epic, and while Kong did go down, sorry, spoilers, there's one area where Godzilla can't really beat him, and it's one that the giant lizard probably wouldn't even try.
Since Kong is pretty much a massive ape, it stands to reason that his physiology and his habits aren't too different from his much smaller counterparts, meaning that he eats, and therefore he has to defecate at some point. But the thing about apes is that they do their business several times a day, and the amount they eat means that they're going to produce a lot of waste when that time comes. The amount of waste that Kong would produce would be in the tons, which makes one wonder if we didn't see any in Skull Island simply because the director wasn't thinking of it, or because it might have been deemed a little too offensive. Hey, everything has a chance to offend these days, so it had to be mentioned. But if anyone thought that the giant pile in Jurassic Park was big, the amount that comes out of Kong is bound to make that look like a dollop at most. And yes, that is gross, but it's also something that people are openly discussing, hopefully well after or before dinner since just the thought of it…blech. Yes, it's a very natural bodily function, but it's also quite disgusting. In nature though, animals don't really care that much, so it's fair to assume that Kong would go wherever he happens to be at the moment. Godzilla would be much the same, but considering that reptiles don't relieve themselves as often it's easy to think that the sheer amount that these two put out would be greater when thinking of Kong since he would create more with a greater frequency.
There's also the idea that what came out of Godzilla would be tough to quantify since due to the nature of what he eats and where he might usually be when he has to do his business, it's bound to look like a giant oil slick thanks to the process that goes on in his body according to those that have studied various reptiles. Yeah, get that image in your head and think about what it would be like to come upon such a thing in the middle of the ocean. A lot of this depends on diet, where the defecation is done, and how the inner workings of each titan would function when it comes to disposing of waste since mammals and reptiles are definitely different in that regard. Overall, the title of number one defecator would go to Kong since his frequency and the amount of it would easily eclipse Godzilla's, as the tons and tons of waste that Kong can produce would outstrip Godzilla's without much effort. But seriously, talking about this is one of the strangest things that's been done in a while, and that's saying something when talking about pop culture since we tend to talk about some of the absolute nuttiest things that have ever been created. But thinking about someone sitting down to figure this out is kind of hilarious, but also a bit curious since it makes me wonder if that person has a life or just a seriously quirky sense of humor and friends that are the same way.
It's not bad to have a sense of humor, in fact, it's one of the things that can help a person stay sane, but there are times when one really has to wonder who comes up with this stuff. Seriously, someone had to actually think of this and then do the research.