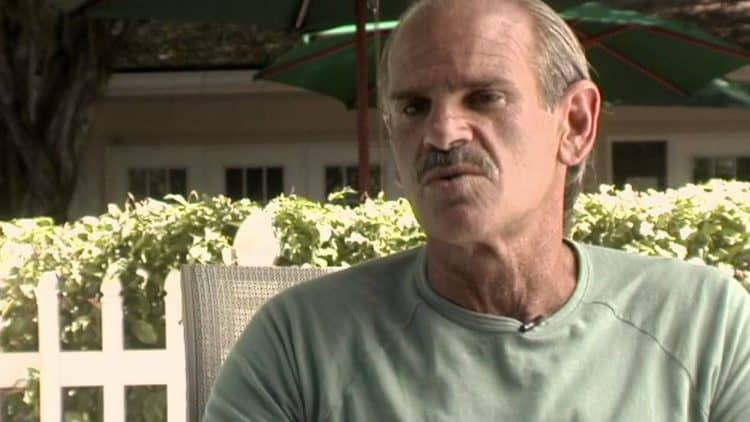 In our day-to-day lives, we forget just how bizarre the world around us can be. Documentaries allow us to take a peek into the world of others who have stories that can be hard to imagine. Netflix has been known to release shocking and unbelievable documentaries, and those coming August 2021 are no different. From learning top-secret UFO projects, hearing the stories of teenage drug lords, and a tale of living with a pack of wolves, the documentaries coming to Netflix in August 2021 are no short of captivating.
1. Top Secrets UFO Projects: Declassified (Season 1)
If aliens exist, as many people believe, then what are they doing visiting our planet? A better question, how many secrets have been kept from us? Each year there are thousands of UFO sightings reported globally, making even those who are skeptical take another look. "Top Secrets UFO Projects: Declassified" gives us insight into UFO monitoring programs that have been keeping some confidential evidence from the public. We will get the inside scoop about extraterrestrial contacts that some governments do not want us to know.
2. Shiny Flakes: The Teenage Drug Lord
Teenagers can sometimes find themselves getting into trouble, though it is typically harmless. They may sneak out after their parents are asleep or throw a party when left home alone. Then, there is Max S, who built an online drug empire from his childhood bedroom. At only 17-years-old, he sold a variety of drugs from a website that would remain active for two years before finally getting caught. This story was so shocking that it was actually turned into a series on Netflix titled "How to Sell Drugs Online (Fast)". If you enjoyed the series, or are simply intrigued with this story, then be sure to watch "Shiny_Flakes: The Teenage Drug Lord" as he shares all about his experience building a drug empire.
3. American Masters: Inventing David Geffen (Limited Series)
David Geffen is a highly powerful, connected, and wealthy individual who is known for many things, such as being a Hollywood producer, agent, and philanthropist. Though David Geffen is a highly influential figure, it is extremely rare to ever see him due to being camera-shy and staying away from the press. However, in "American Masters: Inventing David Geffen", he will reveal himself for the first time in this two-hour-long documentary. You will also hear interviews from 50 individuals from his personal life and profession that include his friends, clients, and colleagues. Learn the highs and lows of Geffen's life as this well-known billionaire.
4. Cocaine Cowboys: The Kings of Miami (Season 1)
In the '70s and '80s, cocaine was being smuggled into Miami by the tons. Even more surprising, this all started with two high-school dropouts. Though Sal and Will were some of the most prolific drug dealers, residents and Miami looked at them as heroes. Like Robinhood, they shared their newfound wealth with everyone around them. They smuggled cocaine in through various means of transportation for decades before finally getting arrested. In "Cocaine Cowboys: The Kings of Miami" you will hear firsthand from the cocaine cowboys themselves about what it was like being one of the largest drug lords in U.S. history.
5. Pray Away (2021)
In 2021, we are finally in a time where more and more people are more welcoming to those in the LGBT community. However, some individuals in the gay community have memories that still haunt them from the past. "Pray Away" shares accounts from people who had joined Exodus International, a group that believes you can essentially "pray away the gay" to convert people. Using prayer and conversion therapy, the five evangelicals who started this group claim they can turn gay people straight. The stories from those who experienced this "therapy" are heartbreaking and shocking, but powerful as well.
6. Misha and the Wolves (2021)
Misha Defonseca, a Holocaust survivor, shares her emotional story of how she lived with a family of wolves as a child. After news of her story became well-known, she appeared on "Oprah", where Oprah insisted that they allow Misha to interact with a pack of wolves. During this segment, a wolf actually gripped Misha's head with teeth on each temple, making everyone's heart race. Misha, however, seemed very calm as the wolf gently let go and walked away. As the wolf walks away, Misha let out a howl and the wolves even howled back as if they were connected. This alone seems to prove the validity of Misha's story. That is until a falling-out begins to make her publisher question the veracity of her story.