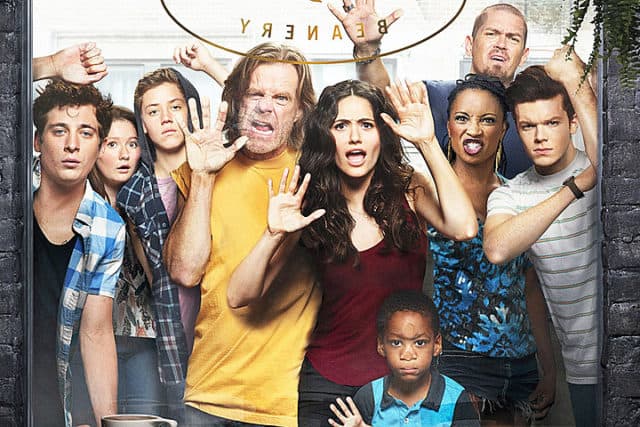 You might look at these two shows and furrow your brow thinking that they're absolutely nothing alike. One is a dark comedy, the other is a mystery series. So how in the world could they have anything in common? Well, there are a few things if you decide to look past the glaring differences. They're not many, but they are there. Walk with me a bit and we'll see how a teen drama dealing with the suicide of a main character can compare with family comedy that deals with a host of other issues.
It might not make sense now, but it will once we reach the conclusion. Just come along and listen.
They both deal with controversial issues in America.
This might seem like a broad and very generalized way to compare these two shows, but let's look at the facts. In 13 Reasons Why, a young girl has committed suicide for 13 various reasons, hence the title, and has decided to use these reasons, via cassette tape, as a means of penance for those she blames for her suicide. Teen suicide is a very hot topic right now and has been for a while. In fact teens have even reportedly committed suicide in response to this show, which has sparked even more controversy. Shameless is also a fairly controversial show as it depicts the dysfunctional Gallagher family. The father is a falling down drunk that continually plots and schemes to get his way while the children must learn how to fend for themselves. They are the highly controversial family that is often depicted in southern reaches of the country, but in truth are more often the neighbors that live just a few blocks down the street in any neighborhood.
Adolescents out of control.
With respect to both shows the teenagers and even a few of the older kids are rather unruly and don't always conform to the rules as can be seen in many shows featuring adolescents. In 13 Reasons Why the twisted and convoluted relationships between Hannah, Clay, and the rest of the student body go through a wide array of emotional difficulties that eventually are deemed as the cause of Hannah's suicide. There are few nurturing relationships between the affected teens and in truth they seem far more destructive than anything. In Shameless, one can't help but laugh at times at the irascible nature of the Gallagher children who are, in some ways, very self-destructive in some cases rightfully so. The idea of growing up with an alcoholic father that bilks the system and no mother to balance out the equation is a hard life for any child.
Less than helpful role models.
Adults are supposed to be the balancing point in life for adolescents. They are essentially there to keep them grounded and help them through this maze that is called life. In 13 Reasons Why and Shameless there are adults that are helpful, but they tend to get overshadowed by the iniquities of those adults that do more harm than good. While Frank Gallagher can show up in the worst of times for his children, 13 Reasons Why displays adults that can help as well, but more often the kids are on their own when dealing with their problems.
I did say they had similarities, just not a lot. After all one is a dark comedy and the other is a mystery without much reason to laugh. So take what you will from these comparisons, but both shows are rather dark in their own way.
Save