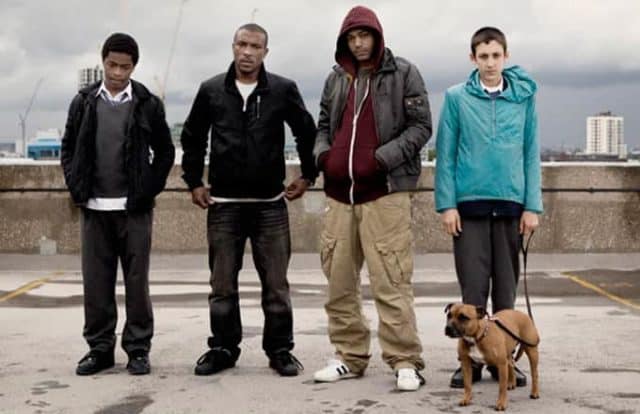 Top Boy, a British series that ended in 2013, is coming back to our screens, but this time with a huge addition to the cast. Superstar rapper Drake can be considered the reason Netflix considered reviving the show, which should air in 2019. He is likely to act alongside LeBron James as producers and with these names attached to the new season, many fans are expecting the series to premiere with a bang. This is a crime drama that is set in Hackney and it takes a course to follow Dushane, Ra'Nell, and Sully, who reside on a council state as they find themselves pulled into drugs.
The first two seasons of the show gained considerable traction and respect for the sensitive treatment of characters as well as the moral struggles highlighted therein. Speaking to The Hollywood Reporter, Drake explained that he learned about the show on YouTube and he was drawn in by the human element in it. This reaction by Drake is what also motivated Netflix to consider the resurrection of the show. The rapper shared a confirmation on Instagram where he posed for a photo alongside Ashley Walters and Kano.
A role for Drake?
In an interview earlier with The Mirror, Walters said that Drake will be part of the new Top Boy series and he would be assigned a key role. He clarified that they met up to start talks about the new show and once everything goes as planned, a role will be worked out for him. Walters cited that the fact Drake love of acting would be a great way to spice up his motivation and that his willingness to be part of the new show would help bring it back with the high spirit many fans expect to see.
Perfect project for Drake foray into TV
Due to the theme addressed in the show, Drake seems to have developed a keen interest in the subjects highlighted. It is definitely the kind of show he would appreciate being part of as it addresses poverty, class, and crime without appearing toxic and preachy. It will be six years from its last appearance to the debut in 2019 and it will be interesting to learn where Dushane and his crew ended and who else joined them.
Some of the original stars of the show including Kane Robinson and Ashley Walters will reprise their roles. Dushane will be coming back from exile to attempt to reclaim his position in the rug market and this time he works together with Sully (Robinson) who is his partner and rival in different scenes. Robinson is fresh out of prison and Jamie, a lethal gang leader, attempts to make it difficult for Dushane and Dully to take back their thrones. Drake will once again cling an opportunity that further expands his TV and film footprint and while information remains scanty on his involvement, it is said he will be joining A2A to work on a deal that includes film and TV.