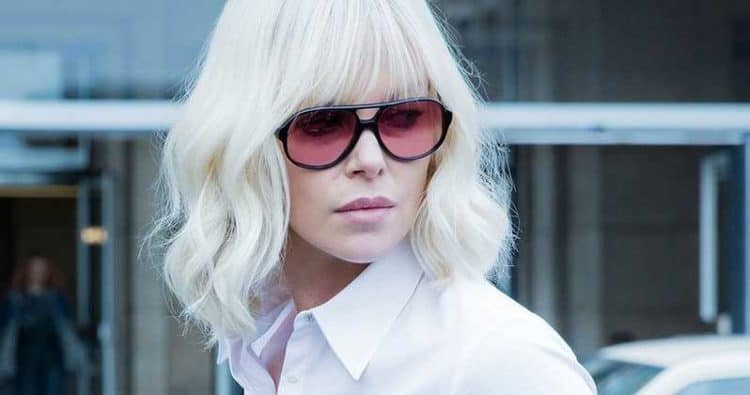 There's no reason to consider that there might be a feud between Charlize Theron and the MCU since the reason that she hasn't been featured in a Marvel movie yet is pretty simple: she hasn't been asked. That would eliminate the need to say much of anything else since she hasn't been pounding on their door and they haven't been blowing up her phone. But to be certain, neither one of them really needs to be doing anything of the sort since the MCU has a large stable of talent to pull from and will no doubt look to Theron if they're in the mood and think she'll be able to take on a role of their choosing. In the meantime, Charlize is doing just fine on her own since she's taken on a large number of roles, not the least of which is her current role in the Netflix movie, The Old Guard. In thinking whether or not she should have been contacted yet, there are reasons to say yes and reasons to say no. She's a huge action star that at one point kind of came out of nowhere since she's been noticeable for years, but has been mid-level talent at best until her big break came. Once she had that moment though, things just started looking up and up until finally she's where she needs to be and is doing just fine.
But one reason why the MCU might not be trying to acquire her is that she is a big-name talent, and at this time it does feel as though they're attempting to keep the talent they have on hand and develop the heroes and villains that are currently on the docket. There are a lot of egos already working within the MCU and it's likely that adding another one could be a headache waiting to happen or a bomb waiting to go off. Unlikely as that might sound it's still a reality since if anyone remembers what happened when Brie Larson started giving speeches, this is evidence of ego getting away from a person. While Charlize might not do the same thing, it's still a concern that might be floating around. The reasons to say yes are pretty obvious though and it has a lot to do with the idea that she IS a big name and would be another great addition to the franchise no matter what role she was put into. At this point, she could play a hero or a villain, but it's likely that she would need to be viewed as a middle-aged character at the very least since Charlize is well into her 40s and unfortunately the de-aging software that exists hasn't been perfected yet, as movies such as The Irishman point out.
It would be a good pairing without a doubt, but it would need to be something that could happen naturally and not be forced, as this might create a character that people don't really care for and a story that might not be fully accepted by the fans. There are quite a few characters that she might be able to play, as Silver Sable comes to mind. Bringing Charlize Theron into the MCU though does feel as if it might come with the caveat that she wouldn't be locked into the franchise, but would be free to go her own way when and if she wanted to since it does appear that she's pretty happy with what she's doing now and it might be that she'd want to experience at least one tour in the MCU before moving on to something else that might keep her just as busy and allow her to do something different. After all, those that are currently a part of the MCU aren't exactly locked into doing JUST Marvel movies, but it does become a bit of a struggle when they have to come up with the necessary time to schedule in other projects around the Marvel movies that they're already locked into. One of the biggest reasons why we might not see Charlize in the MCU, at least not anytime soon, is that she's been so busy doing whatever else comes along, and doing it so well that people have been trying to get her for various projects that might catch her eye.
If we see Charlize in the MCU at any time it's likely that it won't be for more than a single movie, or at the most, a possible cameo here and there as a character that might show up later. Right now her career is still riding high in a way that suggests that she won't be entirely available for some time to come. But if the MCU does call, it sounds like she'd be open to discuss just where she might fit in.