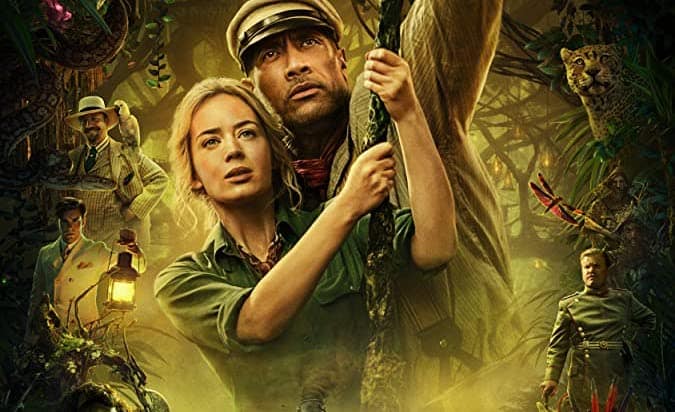 Jungle Cruise, starring Dwayne Johnson and Emily Blunt, opened to a low number of $35 million domestically. The surprising part of this expensive Disney blockbuster (which was reported at $200 million in production budget) is that the opening numbers were expected to be around the $25 million range. So, what happened? This is a Disney property, which usually does pretty well in the box office; Also, it stars Dwayne "The Rock" Johnson, who has ten plus movies who have made over $100 million domestically. Emily Blunt is fresh off A Quiet Place Part II, which easily sailed past the $100 million mark domestically. All the stars were aligned for this to be another Disney hit; however, Jungle Cruise failed to impress in its opening weekend. Let's examine the possible reason this movie is on course to be a bust for the house of mouse:
Disney Failed To Properly Advertise This Film
Originally set to come out in the summer of 2020, Jungle Cruise was pushed back a year due to the coronavirus pandemic. Now, let's get the obvious out of the way, the coronavirus does factor into the reason Jungle Cruise didn't have a hot opening at the box office. The film was hit with a day-to-day release on Disney plus, but considering the fact that Black Widow tallied $80 million during its first weekend with a day-to-day release, the feeling is that audiences just weren't that interested in the latest Disney offering. Granted, Black Widow is a well-known name from a huge franchise, but Disney didn't really market Jungle Cruise as a must-see event in theaters. In fact, there wasn't much an advertisement for this feature. Of course, you knew Jungle Cruise was a thing but Disney didn't go out of their way to advertise this film to the masses. With a reported $200 million price tag, it's actually silly that Disney didn't advertise the hell out of this movie, but that brings up the second theory regarding Jungle Cruise: the lack of buzz.
There Was Low Buzz For The Dwayne Johnson/Emily Blunt Feature
When Jungle Cruise released their first trailer, there was a "meh" response to it. To date, only eight million have seen the official Disney trailer. Compare that to Black Widow and Cruella, with the first having 30 million to date and the latter with $18 million. Now, Cruella didn't do so hot at the box office either with an $85.4 million domestic total, but there was a notable buzz about the film for a good minute. There was nothing that popped about Jungle Cruise and it seems like a generic blockbuster Disney film like Pirates of the Caribbean or The Mummy. The reviews didn't help, as Jungle has a solid 63% on rotten tomatoes; however, most reviewers agree that the film is nothing you haven't seen before, though the chemistry between Johnson and Blunt makes the film easier to watch. Like Old, the excitement for this film just wasn't there. All the pieces of the puzzles for a strong opening were present, but it's been proven in the past that a name actor, director, or studio doesn't necessarily guarantee success at the box office.
The Crazy Amount Of Content Overshadowed Jungle Cruise
We're now living in a world where Netflix isn't the only streaming service in town. HBO Max, Hulu, Amazon Prime, Peacock, Paramount Plus, Disney Plus, Apple, and there's actually more that I haven't named! While the only thing of note that came out was Masters of the Universe: Revelation season one (which is being trashed by audiences), we can't rule out the fact that people were catching up to their favorite show or movie; Despite the pandemic, a slew of content has been released this year including some Disney, notably Loki, The Falcon and the Winter Soldier, Wandavision, and Luca. I haven't even mentioned the shows and movies from the other streaming services. Remember, not everyone catches a movie or a show at the same time. I know some Disney fans who waited until after the full season of Loki and Wandavision were done in order to binge both shows in a weekend. As previously stated, there was a lack of buzz for Jungle Cruise. Since the movie didn't feel like a must-see at the moment, audiences could've easily decided to skip out on the film and catch up on other content.
Another narrative could be that audiences are saving money for a film they really care for. With movies like The Suicide Squad, Candyman, or Don't Breathe 2 coming, which is sandwiched in between Black Widow, F9, and A Quiet Place Part II, people are also picking and choosing what they want to see. Movie theaters are not cheap and with the current economy, I suspect a lot the audiences are looking to save a few bucks.