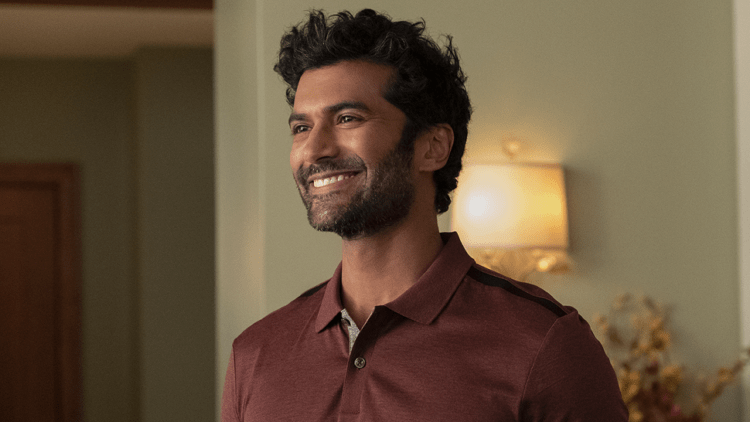 Sendhil Ramamurthy is an American actor who has built up an impressive collection of fans who are interested in learning all that they can about him. He's best known for his role in the popular NBC Sci-fi drama "Hereos" as Mohinder Suresh, a geneticist, as well as his role in the series "Covert Affairs." For fans who want to find out more about their favorite actor, here are 10 things you didn't know about Sendhil Ramamurthy.
1. He's a native of Chicago but raised in Texas
Sendhil was born to parents who immigrated to the United States from the country of India. This mother is a Tamil and his father a Kannada. Although both parents were born in India, they came to America before starting their family. He also has a sister. the family moved to San Antonio where they made their home. This is where Sendhil was raised.
2. His parents are both professionals
Sendhil Ramamurtha's mother and father are both highly educated professionals. They are physicians. His sister followed in her parents' footsteps and also became a physician. Sendhil is the only member of his family who didn't pursue a career in the medical profession.
3. Ramamurthy has other family members in the acting business
Even though Sendhil decided not to follow in his parents' career choice, as his sister did, he does have other family members who are professionals in the entertainment business. His cousin is a film director and comedian by the name of Jay Chandrasekhar. He is also married to actress Olga Sosnovka.
4. He almost became a doctor
Sendhil Ramamurthy had a big decision to make when he was still in college. He attended Keystone School in San Antonio, Texas, and graduated from the school with his diploma in 1991. After receiving his diploma, he enrolled at Tufts University as a pre-med student. Like his parents before him and his sister, he was continuing the family tradition to become a physician. While in school he was a member of the Kappa Charge of Theta Delta Chi fraternity. During his junior year at the university, he took an introduction to acting class. It was necessary to fulfill his graduation requirements. While enrolled in the course, he took part in several plays. This is when he discovered that he had a passion for acting. He changed his major and graduated with a bachelor's degree in history, and instead of enrolling in medical school, he enrolled at the Webber Douglas Academy of Dramatic Art in London. He started his program in 1996 and graduated in 1998.
5. Sendhil is a family man
Ramamurthy married Olga Sosnovsa and settled down to have a family. The couple has two children, a daughter who is named Halina, and a son who followed two years later named Alex. Although he's been busy with his career as an actor, he still makes time for his family. They all live together in London, England. He has only been married once.
6. He's performed for Bollywood
Sendhil Ramamurthy is an American-Indian actor who was born in the United States, but he has appeared in an Indian film, giving him exposure as an actor in Bollywood as well as in Hollywood. He was cast in the role of Abhay in "Shor in the City," which is an Indian film. This makes him somewhat of an international celebrity personality.
7. He is a versatile actor
Sendhil Ramamurthy has played a variety of different roles, and he's done them all quite well. He appeared in "It's a Wonderful Afterlife" which is a British romantic comedy, showing us that he has a definite funny side. He's also appeared in "Heroes" and in "Covert Affairs." Ramamurthy also had a role in the hit comedy series "The Office" as Ravi. He also appeared as Gabe Lowen on the CW's "Beauty and the Beast," and he played the part of the villain Bloodwork on the DC Comics film "The Flash."
8. He's worked in both England and the United States
Throughout his career, Sendhil Ramamurthy has performed in film, television and on the stage. While most fans are aware that he studied drama in England, many are not aware that he was a member of the Royal Shakespeare Company. He performed at this venue before he moved back to America.
9. He's a proud Indian-American
Sendhil is proud of the fact that he is an American citizen, but he also values his Indian heritage. His parents were both born in the country of India and he's appeared in an Indian film. As an American actor with Indian ancestry, it's all too easy to be cast in a stereotypical Indian role. He appeared in such roles in the film "The Lifeguard," and earlier in an episode of "Psych," and both of these characters were named Raj.
10. Sendhil tries to avoid being typecast
Ramamurthy is an actor and he has made a conscious effort to avoid accepting roles that would typecast him or put him in stereotypical roles. He has been offered many roles that would put him in that position, so he declined to accept them, before his role on "Heroes." There was a period when he stopped acting and decided to go to business school. He was done with the business until he was offered the role of Mohinder. He accepted it and is still in the acting business today, but it was a close call. Sendhil Ramamurthy is an American professional actor who wants to be seen as such and just because he is proud of his Indian ancestry, it doesn't mean that he has any interest in perpetuating stereotypes about all people of Indian descent. This has been perhaps one of his greatest challenges as a professional in the industry.