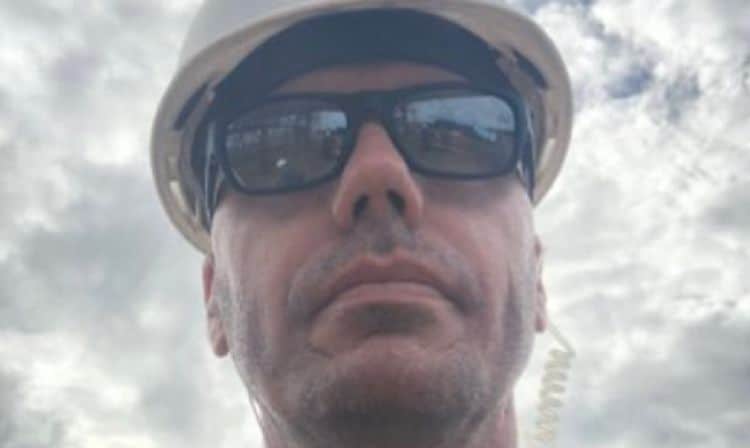 Sometimes life takes you down paths you never expected, and no one knows this better than Sean McCourt. Although he has been in the entertainment industry for more than 20 years, his roles have changed significantly, but he's always welcomed these new opportunities. In most recent years, he has become most well known as the narrator of the DIY Network series Barnwood Builders. On the show, talented builders and craftsmen in West Virginia put their skills to the test by renovating old barns and cabins in the area. Sean isn't a builder himself, but his role as narrator brings something very special to the show. Keep reading for 10 things you didn't know about Sean McCourt.
1. He Is A Michigan Native
Sean was born and raised in the Detroit area, and he will always be proud of his midwestern roots. However, Sean has been living on the east coast for many years. He currently lives in South Orange, New Jersey which is a little less than 45 minutes outside of New York City.
2. Annie Inspired Him To Get Acting
These days people are most familiar with Sean's work as a host, but he's also had a successful acting career. Like many other actors, Sean can think back to the exact moment when he fell in love with the idea of performing. For Sean, that moment came while he watched a performance of Annie when he was in elementary school. Sean told Downtown Publications, "I was so taken by it. I was completely taken by the art form. I wanted to do what those people get to do. I'll never forget that night."
3. He Studied At NYU
By the time Sean got to high school, he had started taking acting very seriously. He was involved in all of the school's plays and his talent was undeniable. He ended up earning a presidential scholarship for the arts and he went on to attend New York University where he earned a bachelor's of fine arts degree.
4. He Is Not Very Active On Social Media
Sean has been a private person throughout his entire career. He doesn't do many interviews and he doesn't seem to have much interest in basking in the spotlight. This also means that he doesn't spend a lot of time on social media. While he does appear to have accounts on Instagram and Twitter, they are not verified and don't have much activity.
5. He Has Been On Broadway
Long before Sean was the host of Barnwood Builders, he was lighting up stages in New York City. Over the years, he has been in several Broadway productions including It Ain't Nothin' But the Blues, Women on the Verge of a Nervous Breakdown, Titanic, and Mary Poppins.
6. He Is A Husband And Father
Sean has devoted a lot of time to his career, but he has also worked hard to create balance between his work and his home life. Sean is a very devoted family man who has a wife and two children. In fact, it was his desire to spend more time with his children that played the biggest factor in his decision to leave Broadway behind.
7. He Has Behind The Scenes Experience
Being on a stage or in front of a camera may have been Sean's first career path, but he has also found his stride behind the scenes as well. According to his IMDB page, Sean is a writer, director, and producer. He has been a producer on Barnwood Builders since the show's debut and he has also directed several episodes.
8. He Has Been In Several Episodes Of Law & Order
On top of having a successful theater career, Sean has also shared his acting skills with the TV world. He appared in five epsidoes of Law & Order between 2001 and 2009. Sean was also in two episodes of Law & Order: Criminal Intent between 2001 and 2005.
9. He Created Behind the Emerald Curtain
Even though being a Broadway actor no longer works with Sean's schedule, he hasn't left the theater world behind completely. He is the co-creator of Behind the Emerald Curtain which gives viewers a special behind-the-scenes look at the innerworkings of the famous Broadway musical, Wicked.
10. He Is Not Afraid To Try New Things
There are some people who spend their entire lives being afraid to step outside of their comfort zone, but Sean isn't that kind of person. It may not have always been easy, but Sean has always been willing to try new things. So far, the risks he's taken have served him well in his career.