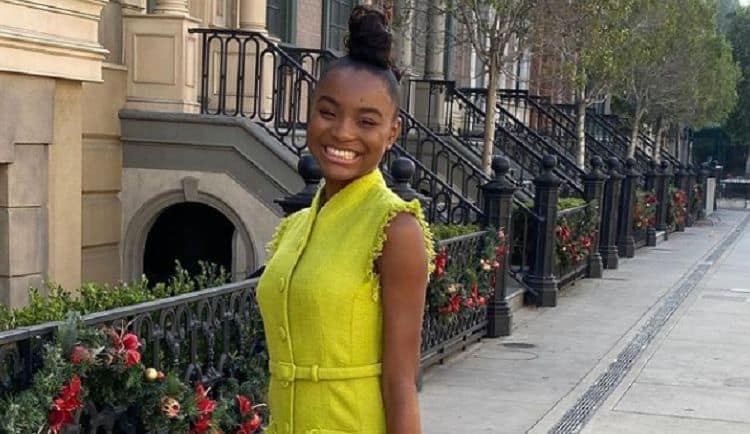 Saniyya Sidney is a name you recognize from her successful acting career. She's made headlines more than a few times for her stellar roles, and she continues to show the world she is someone worth getting to know. She is still young, she is still going strong, and she's been in the business well over half her life. If you don't know who she is yet, it's time to recognize her for her many accomplishments – and when you find out how old she is, you'll absolutely feel you haven't done enough in life.
1. She is a Teenager
Not even a teenager who is old enough to drive, we might add. This young woman was born on October 30, 2006. This makes her 15 as of early 2022. She's been acting since 2012 when she was only 6, and she doesn't even know a life outside of acting.
2. She Broke Through at 10
She was only 10 when she landed the role that would turn her into a household name. She was cast in the hit movie, "Fences," alongside some of Hollywood's heavy hitters such as Denzel Washington and Viola Davis. Her role in the film earned her a nomination for a SAG award.
3. She Went on To Star With Some of the Biggest in the Industry
If starring alongside the likes of Denzel Washington and Viola Davis is not impressive enough, you'll also want to know who else she went on to work with. Not long after she starred in "Fences," she starred in "Hidden Figures," alongside Kevin Costner, Taraji P. Henson, Octavia Spencer, Kirsten Dunst, and so many other impressive and talented stars. She's a young woman who has done more work with the best of the best than many who have been in the industry much longer than she.
When she starred in the 2021 movie "King Richard," she did so as Venus Williams. Being able to play a living legend – one of the greatest athletes of our own generation – was nothing short of a dream come true for this teenage actress. She loved every moment of it, and getting to know Williams as a person. Did we mention that Richard Williams was played by none other than Will Smith, yet another famous and legendary actor?
5. She is Also Sasha Obama
She's a pro at playing those whose lives she did not live herself to a tee. She was also the former first daughter of former president Barack Obama. She played the role of Sasha Obama in the movie, "The First Lady," on Showtime. This role was her second playing opposite Viola Davis, who took on the role of Michelle Obama.
6. She was So Happy to Meet the Williams Sisters
When the young actress got to meet the Williams sisters, it was like a dream come true for her. She's grown up watching them and admiring them for their skill, their hard work, and their dedication. It was one thing to get to play a sister in the movie, but to get to know them and be with them was something she did not expect.
7. She Was Offered Wonderful Advice From Serena Williams
When it comes to life advice, you're told not to take advice from someone doing less than you. For Saniyya Sidney, it seems that pretty much everyone is doing less than her. However, Venus Williams is someone who has done so much in her life, and taking advice from her is a no-brainer. She told the young star to know herself, stand her ground, and to keep her head held high. That's pretty sage advice.
8. She Loves Tennis
Now that she has had the opportunity to play a tennis star, she's had the chance to also love the sport. She needed to know how to play, and she learned. Will Smith pushed her, made her, and worked with her, and she fell in love with tennis.
9. Will Smith is Dynamic
Working with him on "King Richard," helped her learn so much. For one, they stayed in character at all times on set even when the camera was not officially rolling. Much of what they filmed was unplanned and they were unaware. However, she also loves that he has such a leadership personality and a dynamic presence, and he compliments those he works with – which always has people working harder.
10. She's a Star
Here's what you need to know about Saniyya Sidney. She's a star. That's all. She's going everywhere she can possibly go in Hollywood, and there is little doubt in our minds she will go on to one day become an Academy Award-winning actress in her own right.