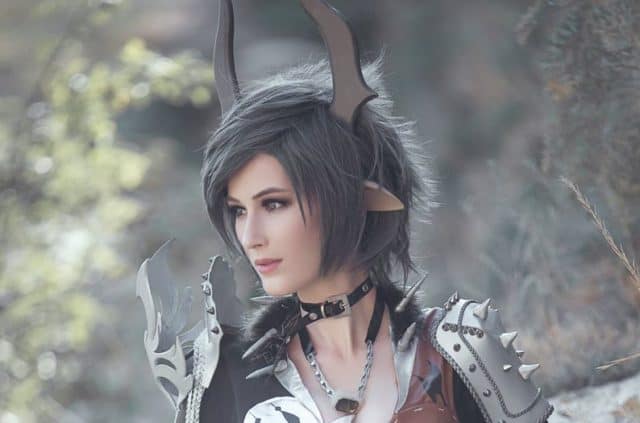 If you are familiar with TERA online you might know what a Castanic is.  If, not don't worry about it because I have a definition for you below:
Since the fall of their Demon God, the Castanics have suffered unspeakable prejudice and oppression dating far back into the Mythic Ages. As a result, they mistrust others and prefer to go at things on their own. Resourceful and hardy, they draw from their innate individual strength to see them through this Age of Chaos. Creativity drives thought; courage drives action
Sometimes seen as hedonistic or flighty, Castanic refuse to let their dark past cloud a bright future in the federation. Eager to prove their commitment, Castanics are strong enough and determined enough to do what others might find objectionable.
In the spirit of the Castanics I just stumbled across this amazing picture of cosplayer Lana Termirova doing some TERA Online cosplay.   Most of the people who saw this picture actually thought it was fake because of how good it was.  But I assure you it's real.   Lana or real name "Svetlana" is a relatively unknown cosplayer but I personally think she needs a little more credit and a bigger following.  Below is her full Castanic photo and I've taken some more of her work from her Deviant art portfolio for your perusal: