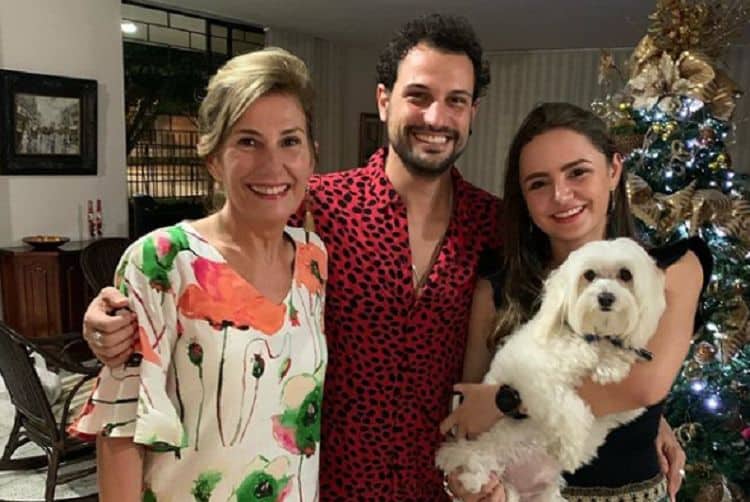 Roberto Urbina is a Columbian born actor who is best known for his role in the film "Heroes: Destiny" from 2008. He also appeared as a character in the film "Che: Part One" in 2008. If you remember him and wonder whatever became of him, here are 10 things that you didn't know about Roberto Urbina.
1. His Birthday
Roberto Urbina was born in Bogota, Columbia on September 2, 1983. He has been in the acting business since he was not quite twenty years old. If you enjoyed his acting but lost track of his career, he is still alive and well and carrying on in the profession.
2. Roberto made his debut in 2003
When Roberto was 19 years old, he made his debut appearance on the screen. It was in a minor role as Sebastian in the movie "Sexual Dependency." It would be four more years before his next role as Jose Gutierrez in the movie "Hacia la oscuridad." In the same year, he appeared in the video short "Besos Como Lluvia," followed by his role as Gule Pardo in "Che: Part One" in 2008.
3. Urbina's career picked up in 2007
2007 was a good year for Urbina's acting career. There would not be so much as a one year gap in the run of gigs he landed over the next three years. He appeared in the television mini-series "Heroes: Destiny" in 2008 in a recurring role. He went on to appear in "Golden Goal!" as Rafael Ramirez and in "Blues" the same year. In 2009, Urbina made a guest appearance as Jordan in "Grey's Anatomy," and also appeared in the video short "La fiesta de su hermana."
4. He landed a series of recurring roles
Roberto Urbina was cast in a recurring role in the television series "Correo de Inocentes" in 2011 as Alex Avendano. He made a guest appearance in "The Mentalist" as Junior Acosta in 2012, then played the part of Miguel Rosas for the season in the television series "Metastasis" in 2014. Other season-long gigs include "Narcos" as Fabio Ochoa in 2015, "Recovery Road" in 2016 and he starred as Ricky and produced the 2015 film "Hostile Border."
5. He's still going strong
Roberto Urbina's acting career has only improved with the passage of time. In 2017, he landed the recurring role of Ricardo Cabello in "Tarde lo conoci," and he appeared in "Noches con Platanito" in 2018. Most recently, Roberto appeared as Lucas Samper in the film "Loco Por Vos" in 2020, and in the new television series "Snowpiercer" as Javier de La Torre" in 2020.
6. He has more projects in the pipeline
Urbina has been so busy over the last few years that he has been churning out films left and right. You'll see him in the brand new series "Snowpiercer," but there are even more projects coming up in the near future. He plays the role of Juan "Coyote Silva in the film "Pure: La Purisima" which is in the pre-production stage of development, and as Ruben in "El Secreto de Retrato" which is also still in its pre-production stage due to the shutdowns from the Coronavirus pandemic. It is not presently known when production on new Hollywood projects is set to begin as the country faces stay at home orders and a wave of Covid-19 infections. When things return to normal and the country begins to open up, he's guaranteed his spot on the new upcoming projects. It will give us all something good to look forward to in the future.
7. He has also done stage work
Roberto Urbina also appeared on the stage early in his acting career. In June of 2008, he was a participant in the stage production "Legally Blonde The Musical: The Search for Elle Woods." This was a play that was based upon a reality competition that was held in New York and it was a fun project for Urbina to be a part of. It gave him a great lesson in the difference between stage and camera work. Stage acting is sometimes the most difficult because you have to get your lines right the first time, because, in front of a live audience, there are no re-shoots.
8. He has an Instagram account
If you want to stay on top of what is currently trending in Robert Urbina's career we have found an excellent resource. He has an Instagram account that is loaded with great photos of Roberto, his friends, and shots from many of the films that he has been involved in. We noticed that so far, he has 150,000 followers on his page. He's made 412 posts so there are enough photos to keep you browsing through them for hours.
9. Social media is a great way to learn more about your favorite television personalities
You can find out a lot about a television personality by watching their social media accounts. While some just hire a publicist to take care of the account others put their hearts and souls into it, keeping fans up to date. Find out who he's dating, where he goes to relax, and the causes that he cares about by watching the themes of the photos he uploads to the site.
10. Roberto Urbina is a rising star to keep your eye on
At not quite 37 years of age, Roberto Urbina's career as an actor has been exploding in the last few years. He's becoming one of the more popular young actors and he's getting some great exposure on his new series "Snow Piercer." We expect to see and hear a lot more about Roberto in the months and years to come. He is definitely one rising star that you should keep your eye on. He's a talented actor, and he's among the best looking men on television today. We think he has a good chance of going far with his acting career.