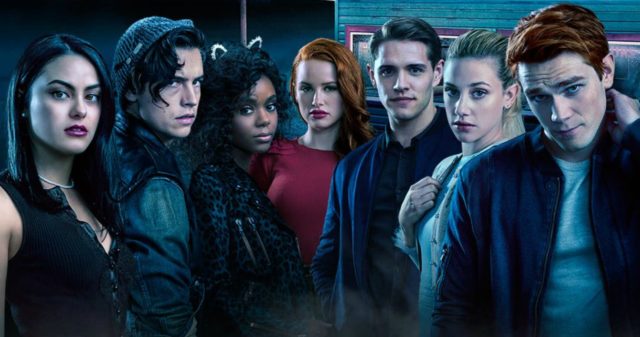 Recently, the Season 2 premiere of Riverdale saw a 400 percent increase in its number of teenage viewers, which is one part of a general boost to its ratings. The exact cause for this boost is still clouded by uncertainties, but there are reasons to believe that this is because of Netflix, which can offer the TV show to interested individuals because of its partnership with The CW. If so, this could have some rather interesting implications for the future of partnerships between TV channels and streaming services.
Why Did This Happen?
The suspected chain of causation is a simple and straightforward one. First, there are a lot of people who might be interested in watching Riverdale but was unable to catch it as it was broadcast for whatever reason. Perhaps they watched something better, perhaps they had something else to occupy their time, or perhaps they had some sort of concern that ate up their spare time. Whatever the case, these people were able to watch the past episodes of Riverdale on Netflix, which was much more convenient because said streaming service makes its content available to its users at a time and place of their choosing.
Something that enables the phenomenon of binge watching in said users, which is when they watch multiple episodes of the same TV show in short succession. Regardless, the binge watching makes these people into fans of Riverdale, thus increasing their willingness to watch new episodes of the TV show as they are broadcast on The CW. As a result, Riverdale being made available on Netflix does not just benefit Netflix but also The CW by building up the number of viewers who are loyal enough to tune in when the latest episodes become available.
What Does This Mean for the Future?
This is interesting because The CW executives started out as being somewhat skeptical that the partnership with Netflix would work out for them. In fact, one of them outright stated that Riverdale would become seen as a Netflix series rather than a CW series, which is not a particularly desirable outcome for them to say the least. However, The CW executives deserve credit for going ahead with an aggressive campaign to let interested individuals know that new episodes of Riverdale could be found on both The CW and Netflix, thus providing Netflix users with a reason to watch it on the streaming service before becoming enthusiastic enough to keep up on The CW.
As a result, it seems that there are cases when partnerships between TV channels and streaming services can prove beneficial for both parties. This is not wholly unexpected because it makes a fair amount of logical sense. After all, Netflix has a lot more users than streaming services run by the TV channels, meaning that making a TV show available on it rather than keeping it to TV channel increases its exposure by leaps and by bounds. Combined with the convenience of streaming, this means a better chance to convert more potential viewers into actual viewers, thus benefiting both parties in the process. However, the boost to Riverdale's rating is nonetheless important because it provides concrete proof for this position, meaning that it will be interesting to see whether there will be an increase in the number of future partnerships between TV channels and streaming services along this line.