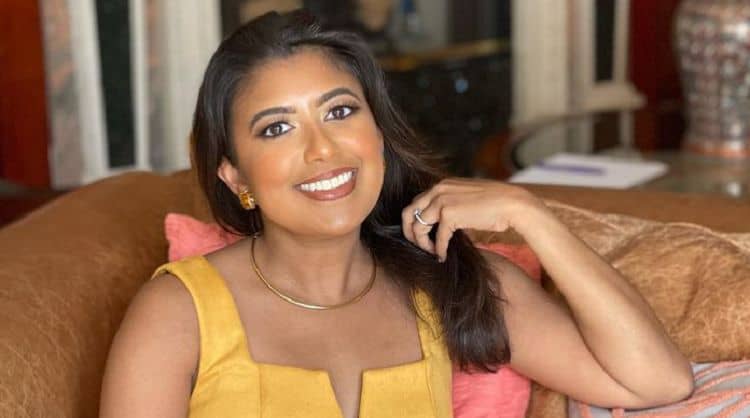 When the Bravo series Family Karma debuted in 2020, it received a lot of attention. The show has given viewers an inside look into the lives of a Florida-based Indian American family. Although Richa Sadana isn't technically one of the show's main cast members, she has still spent a lot of time in the spotlight due to her relationship with fellow cast member, Vishal Parvani. While there is obviously some pressure on the two to tie the knot, they have been experiencing some ups and downs that have left their relationship a little rocky. However, despite what they've gone through, they both seem dedicated to trying to make things work. Keep reading to learn 10 things you didn't know about Richa Sadana.
1. She Has A Law Degree
Education has always been very important to Richa, and she worked very hard during her time in school. After earning a bachelor's degree in accounting and finance from the University of Miami, Richa stayed went on to earn a J.D. She worked as an attorney in the Miami area for four years before deciding to leave the legal field behind.
2. She's A Longtime Bravo Fan
Being cast in Family Karma was probably a cool experience for Richa in more ways than one. Not only is it exciting to get the opportunity to be on TV, but Richa has been a fan of Bravo's reality shows for years. During an interview with Nicki Swift, Richa's fiance, Vishal, shared that she introduced him to several reality shows.
3. She Loves Animals
If you follow Richa on Instagram, you probably know that she loves dogs and is a very proud pet parent. However, her love for animals doesn't start or stop with her own fur baby. According to her LinkedIn profile, Richa has been volunteering with the Miami Dade Animal Shelter since 2011.
4. She Works In Insurance
Initially, she was a licensed agent selling insurance, but she eventually branched off into other areas. She currently works in the financial services department and she helps her clients get their finances in order.
5. She Loves Spending Time Outdoors
With her pretty face and little frame, Richa may not look like the outdoors type, but you should know that you can never judge a book by its cover. Being outside is one of Richa's favorite ways to spend her free time. Whether it's hanging out at the beach or going for a walk, Richa always looks forward to being able to appreciate the beauty of her surroundings.
6. She Enjoys Helping Others
Richa is the kind of person who looks out for the people around her and does what she can to make their lives easier. There's no doubt that this is one of the many qualities that attracted Vishal to her. Additionally, her love of helping others is a big part of the reason why she enjoys her job.
7. She's All About Staying In Shape
It's a fact that regular exercise has lots of physical and mental health benefits, so it's easy to see why it's something that Richa would want to incorporate into her regular routine. Whether she's doing cardio or strength training, she loves to get a good workout in whenever she gets the chance.
8. She's A Fairly Private Person
Since Richa is on a reality TV show, most people would naturally assume that she's the kind of person who likes to put all of her business out there. While that may be true to an extent, Richa is actually quite private overall. There are lots of things about her personal life that she has chosen to keep to herself.
9. She Likes To Travel
Richa is definitely someone who appreciates a good adventure, and traveling is one of the best adventures a person can have. She looks forward to being able to experience different places and cultures. She has already gotten the opportunity to visit some cool places, and she'll likely go to even more in the future.
10. She Has A Great Sense Of Style
Clothing is a great way for people to express themselves, and Richa Sadana loves to do just that. Although she doesn't have any connection to the fashion industry, she has a great eye for fashion and she's a pro when it comes to putting outfits together. She can pull off just about any look and she isn't afraid to get bold and bright with her colors.